Inventory System Best Practices
What you need to know about Inventory Systems to help you get started.
Inventory System: Best Practices
ASAP Systems Inventory System is second to none and helps to create an easy and effective way to track inventory levels, better manage product overstock and outages, and organize inventory data. Barcode capabilities ensure the correct amount of inventory is always available and can be tracked anytime and from anywhere. Administrators can configure all aspects of user access, security, and data.  Daily users can receive, move, and dispose of items. All designated employees and consumers have access through a Shopping Cart like interface to browse available inventory and request items.  The option to separate multi-sites data and users, all while keeping them integrated is also an option for larger organizations. Regardless of organizational size, it is critical to effectively maintain appropriate stock levels and manage daily workflow. 
The Right Inventory System
Inventory System requirements are different for every organization and it's important to know what kind of Barcode Software is right for your needs. The goal of an effective Inventory System is to increase accuracy and efficiency through an automated system.  Often administrators can handle more complex configuration while day-to-day users benefit from an easy to use and streamlined interface.  A successful Inventory System helps manage and oversee all aspects of warehouse operations, increase productivity, and streamline Warehouse/Stockroom processes. The right system is one that provides all that and more, so choose wisely.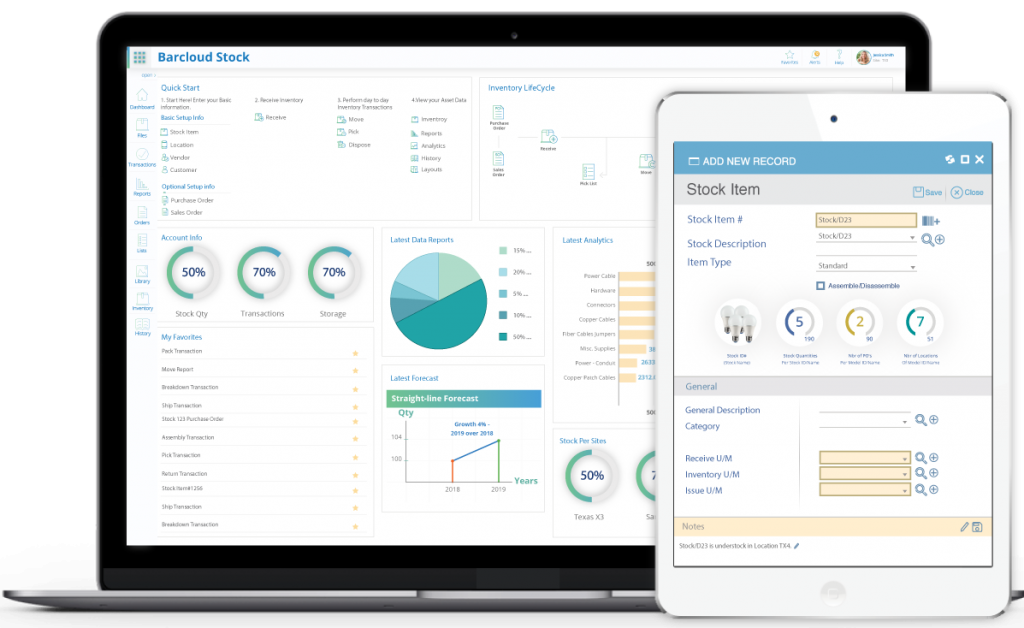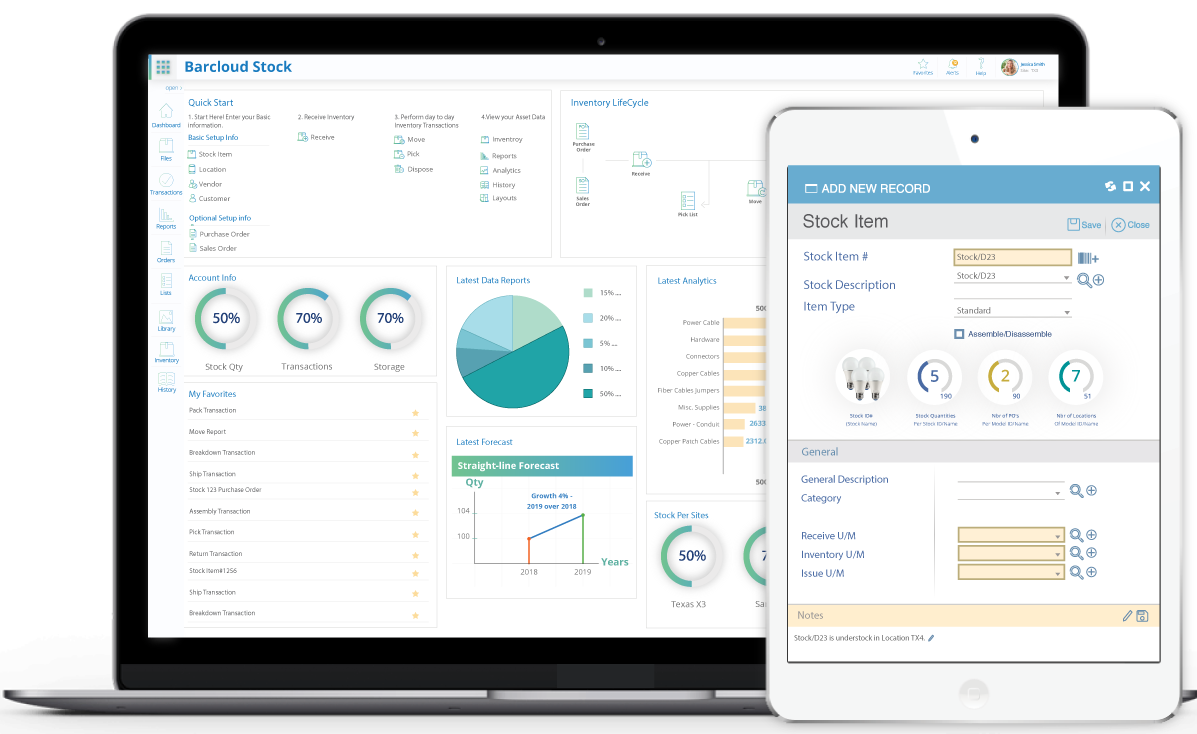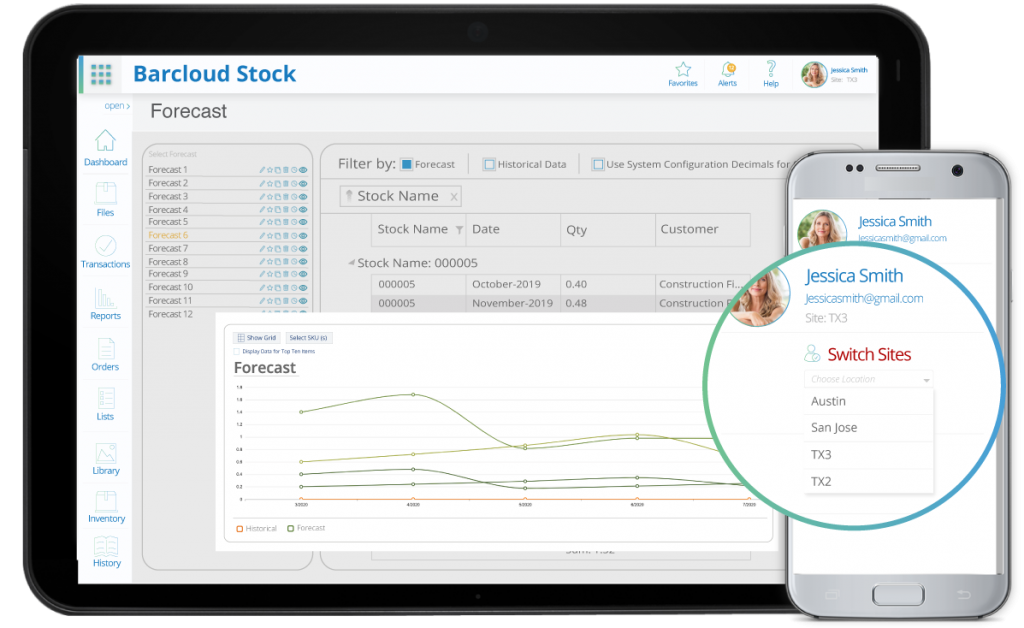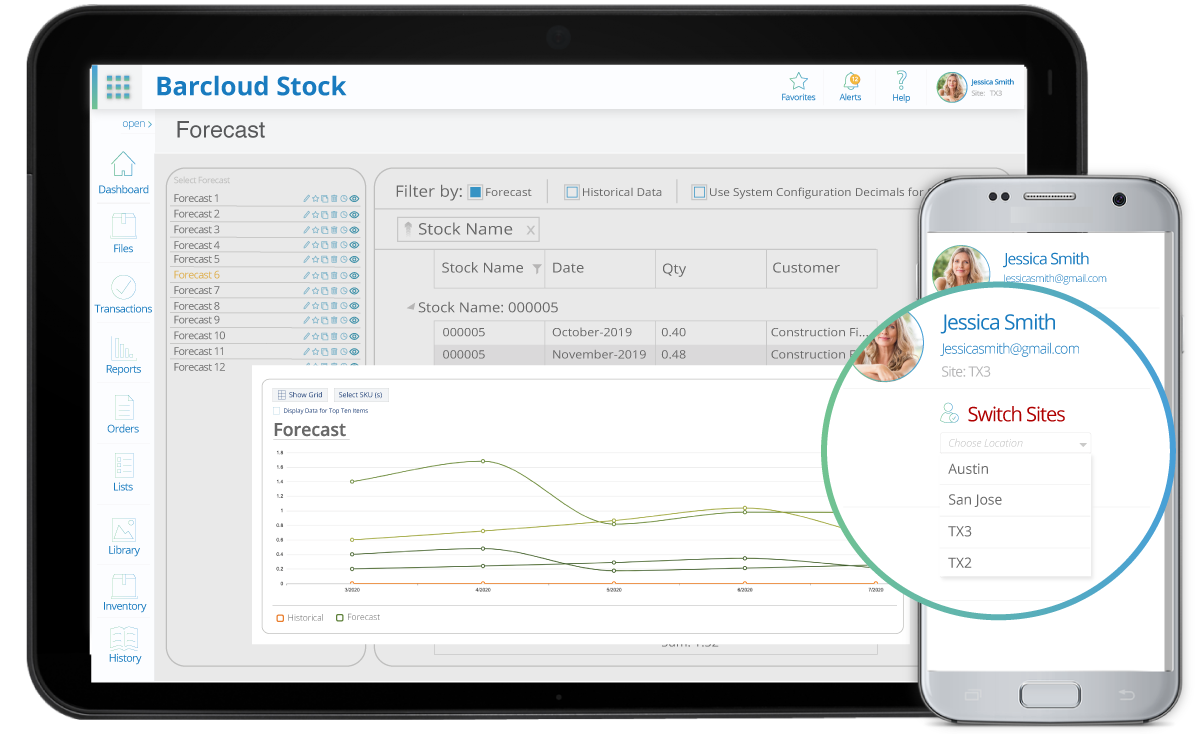 Key Features of our Inventory System
The best Inventory Tracking System will effectively manage workflow, control inventory, improve productivity, and increase profit.
Inventory Forecasting

Pack and Ship

Direct Integration

Stock Traceability

Reporting and Analytics

Signature Capture

Visibility Across Multiple Locations

Emails & SMS Alerts
Choosing Your Inventory System
Large companies with various warehouses/stockrooms may need multiple Inventory Systems, only to later need to find a way to integrate them. In this instance, an Inventory Tracking Enterprise license is the best fit because it consolidates the entire system for super users, but also provides the flexibility of independent systems.
Mid-size organizations may have fewer stockrooms but still require their Inventory data and users to remain separated. For such organizations, a system with multi-sites is the best because of the cost savings associated with only purchasing one system, with the ability to handle multi-sites.
Small organizations with only one location can benefit from the purchase of a stand-alone system.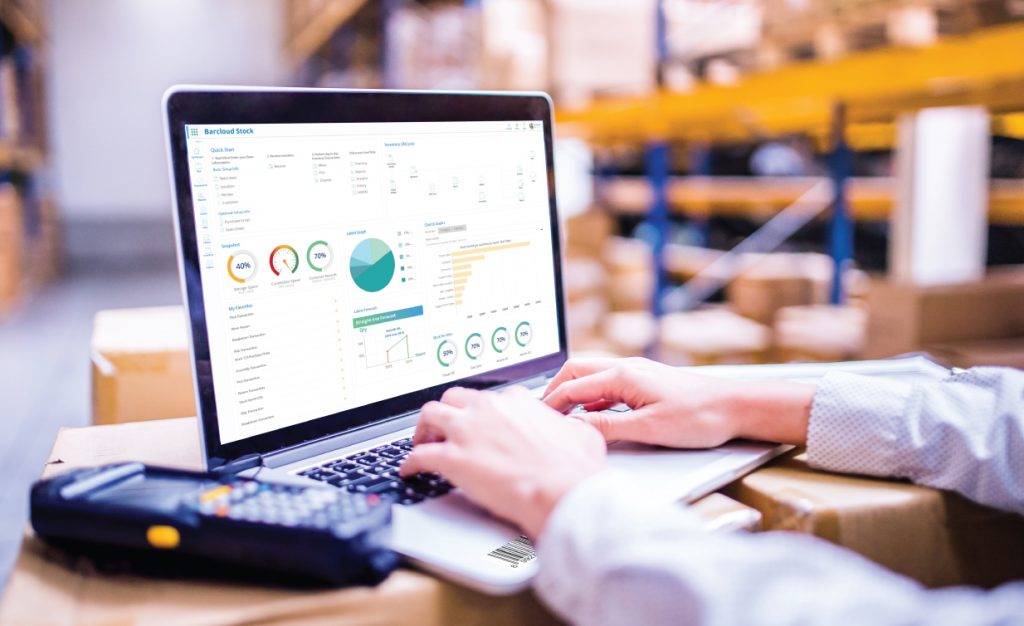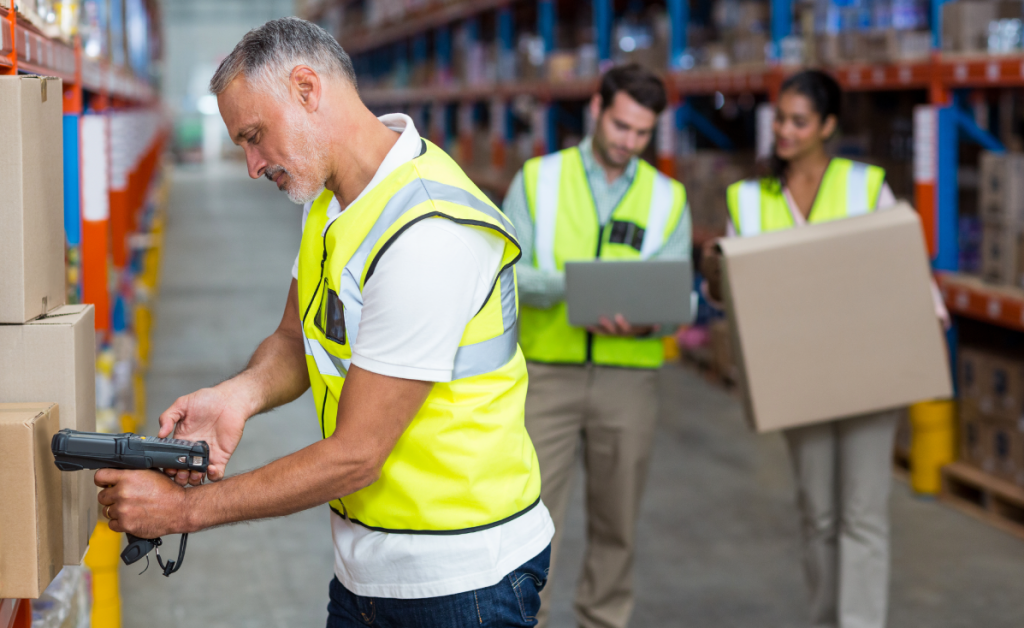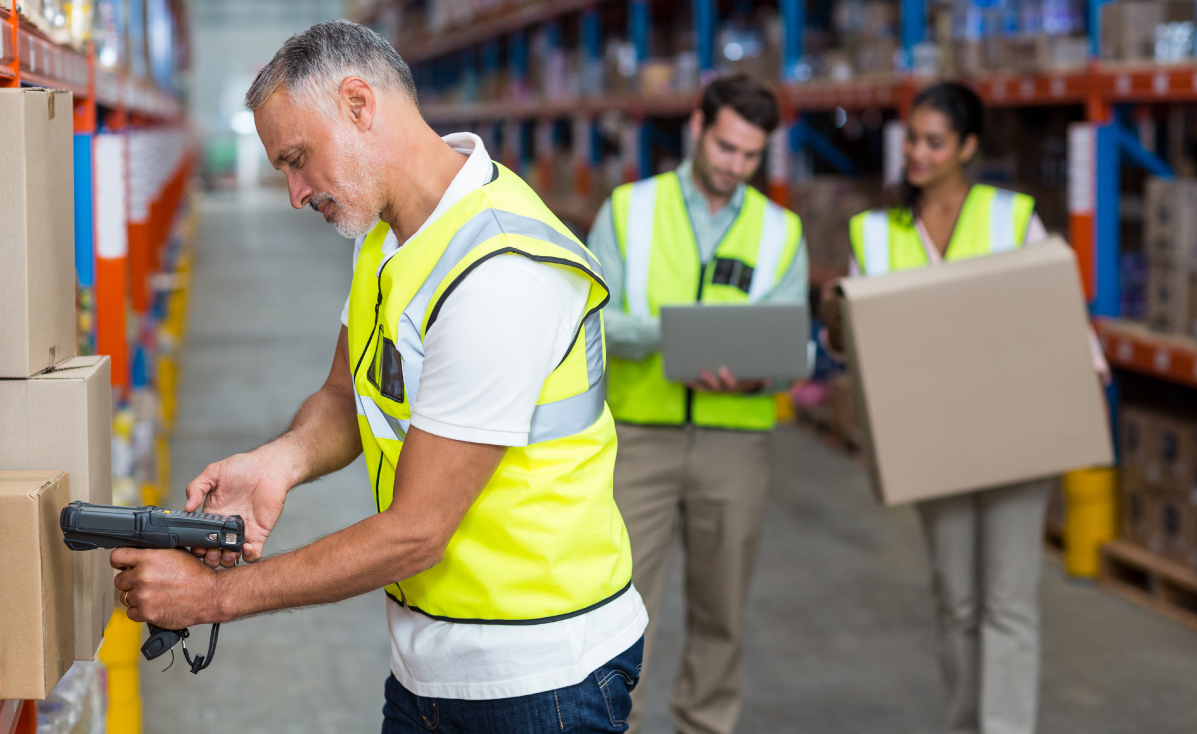 Protect Your Investment
Regardless of your industry or the items being tracked,  it is important to protect your return on investment and not be fooled by the hidden costs associated with some systems.  All organizations can benefit from asking the right questions to ensure they are making the right Inventory System investment.
Is there a limited amount of records or Inventory?

Can the System be configured?

Can all employees utilize the System?

Is there a live demo offered?

Are there a two weeks trial period?
Finding the right fit for your organization's needs and budget is crucial and knowing the right questions to ask can save time and money. Look for a partner and not a vendor!
Best Practices
The Best Inventory System Features:
Flexible and configurable to your needs

Scalable and will grow along with your company

Offers unlimited custom reports

Enables integration with current accounting software.

Barcode Inventory Tracking

Cloud-Based

Combines multiple stand-alone systems into one and still keep the data and users separate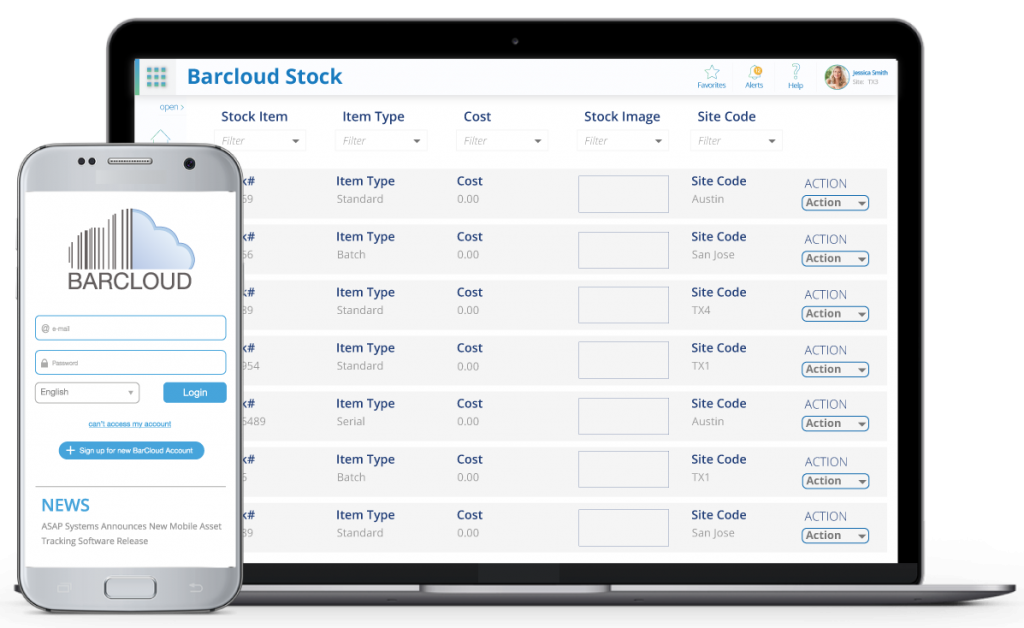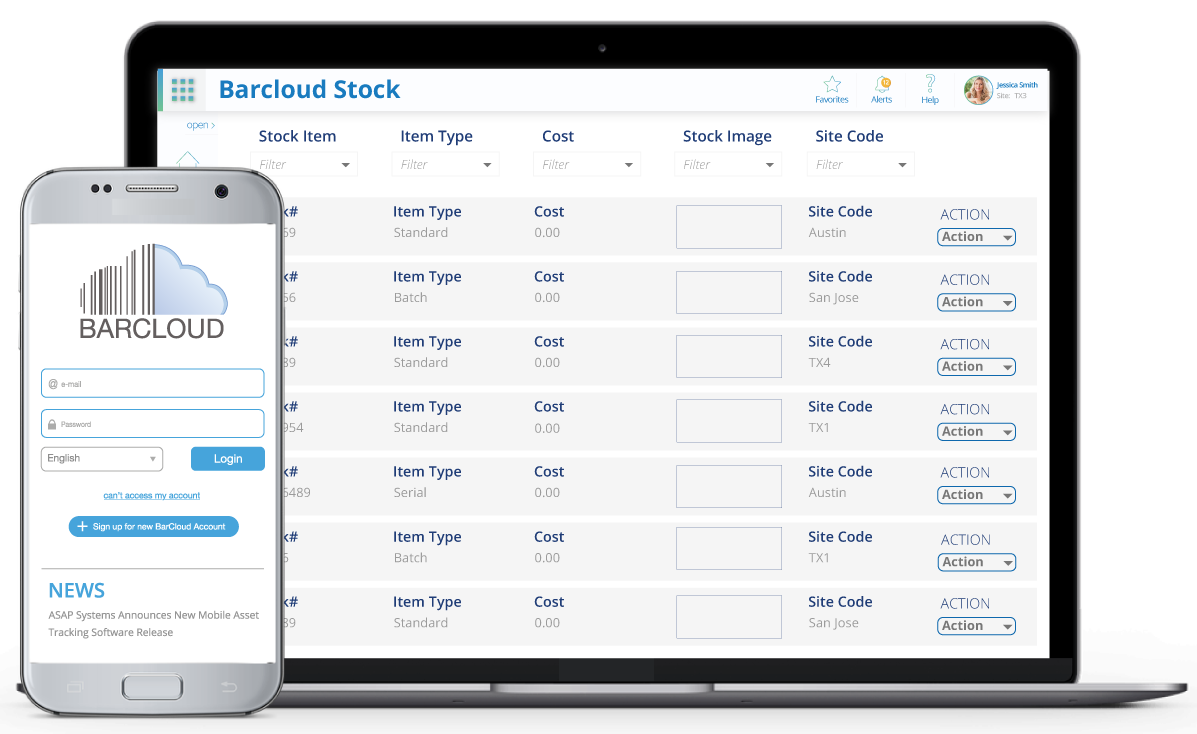 Achieve maximum Inventory efficiency with our Barcode-based Inventory Tracking System.