ASAP Systems offers Easy Access to Excellence with New Inventory System and Asset Tracking Dashboards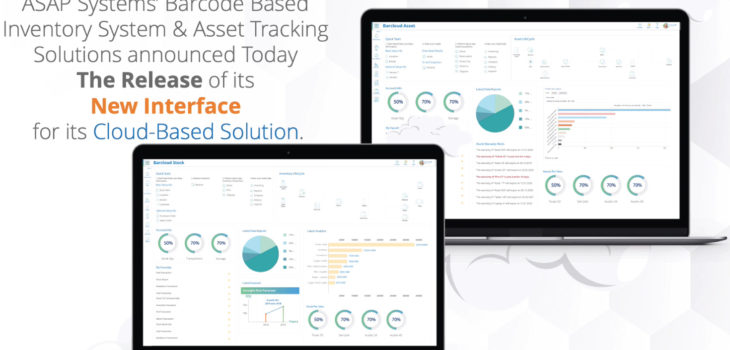 San Jose, Jun 23, 2020
ASAP Systems, the market leader in Inventory System and Asset Tracking Solutions, announces the latest updates to its System Dashboard.  Targeted at improving the daily workflow of users and empowering organizations to increase productivity, while saving both time and money.
Designed to increase efficiency, our latest enhancement is the Dashboard Edit Icon. Always working to save significant amounts of money, time, effort, and engineering for our customers, we continuously revamp our System to increase user workflow and productivity.
Implementation of the new Dashboard has paved the way for additional updates that offer greater flexibility for users. Most notable is the Default Start-Up Application.  This feature enables users to choose amongst five applications, to be set as the default home page. This enhancement offers more flexibility and saves time, allowing users to focus on other essential daily work tasks.
Users can further explore the benefits of the Dashboard enhancement by clicking on the How-to Video or by clicking on the Wiki icon for step-by-step written instructions.
Multiple clicks for edit controls are a thing of the past! For more direct access, the Dashboard Edit Icon can now be found on the bottom right of the home page.
With quick and easy access, users can better manage edit control settings such as, font size and the ability to select multiple panels that can be configured to fit user preferences. This enhancement offers greater flexibility in the completion of daily tasks.
Driven by customer satisfaction, ASAP Systems is continually striving to enhance our products, maintain our competitive edge, and adapt to quickly changing industry demands.
About ASAP Systems
We are ASAP Systems, a market leader in Inventory System and Asset Tracking Solutions that uses barcode technology with mobile barcode scanners, smartphones, and tablets. We help improve profitability by eliminating manual data entry, paper files, and forms and by automating record keeping. With our powerful System, businesses know 24/7 how and where assets and inventory are received, stored, used, and disposed of in the warehouse, in the field, and in the office. Offices in California (headquarters) and Texas.