Asset Tracking Solution For Hall Aluminum Products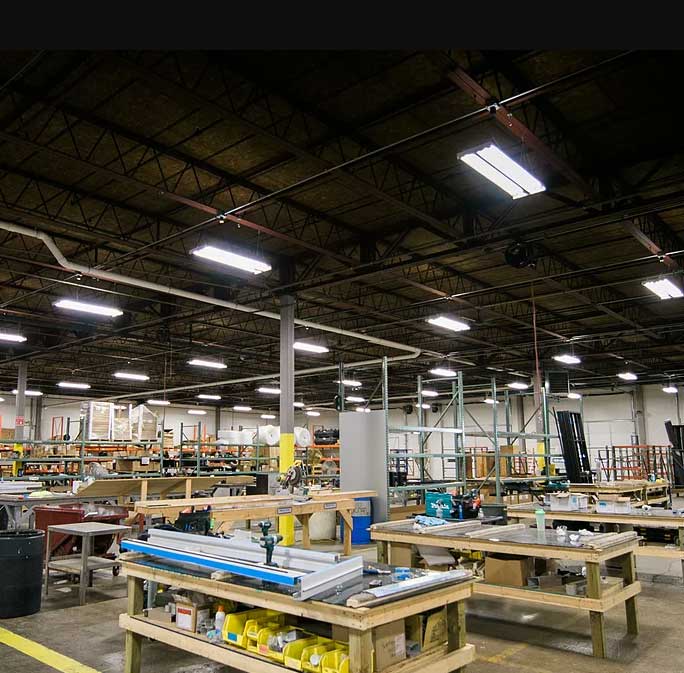 ABOUT THE COMPANY
Hall Aluminum Products (HAP) is a full-service commercial architectural glass and glazing contractor out of Fort Wayne, Denver and Nationwide. They provide design, fabrication, installation and repair of Architectural Glass and Glazing, Curtain Wall, Aluminum Doors, Automatic Door Systems, Glass Storefront, Metal Wall Panels, Aluminum Windows and Skylights. Since 1955, HAP has completed thousands of commercial, public, and private projects. They have negotiated new construction, renovation, repairs and prevailing wage projects across the United States.
THE CHALLENGE
Hall Aluminum Products (HAP), needed the ability to track tools and products in order to lower costs related to lost or misplaced items. Having many job sites and many different people in charge of items made it difficult to keep track of tools and have needed accountability. Managing a large number of tools by recording them manually proved to be very challenging. Also, HAP needed to constantly print reports either by product or location. Therefore, HAP opted for an Asset Tracking Solution that can easily solve tool misplacement issues and print up to the minute reports.
FINDING A SYSTEM TO FIT THEIR NEEDS
After extensive online research, HAP found the best program that fit their business needs- ASAP System's desktop-based Asset Tracking Solution. The Asset Tracking Solution provided Hall Aluminum Products with the needed speed to keep their workflow efficient. The Asset Tracking Solution also delivered easily accessible and accurate information preventing any unnecessary expenses related to tracking assets.
Misplaced or lost items can cost the company a lot of time and money. Now, by implementing the Asset Tracking Solution, HAP can reduce valuable time searching for the needed items and increase accountability. Management can track the missing tool and follow up with the person accountable. It also allows HAP to configure data fields to fit their growing needs.
TANGIBLE BENEFITS
Hall Aluminum Products improved processes and efficiency by implementing an Asset Tracking Solution. Using the Asset Tracking Solution's configurable reporting feature, Hall Aluminum Products has the ability to select which data to generate and can choose how to report, either by product or location.
They can decide which specific columns and criteria to report. Therefore, they may pull useful insights from the data acquired through the tracking of their tools. For example, how many tools are being issued and by whom. These reports can show numeral data, product descriptions, costs, brands, and inventory levels, among other information. Also, ASAP Systems' Asset Tracking Solution can assist HAP with faster data entry and give them greater precision by eliminating human error. HAP is now tracking over 4000 tools, carts, welders, and related materials. Every tool is assigned a barcode making the process of entering data into the system easier and quicker.