Inventory System and Asset Tracking for a Contracting Company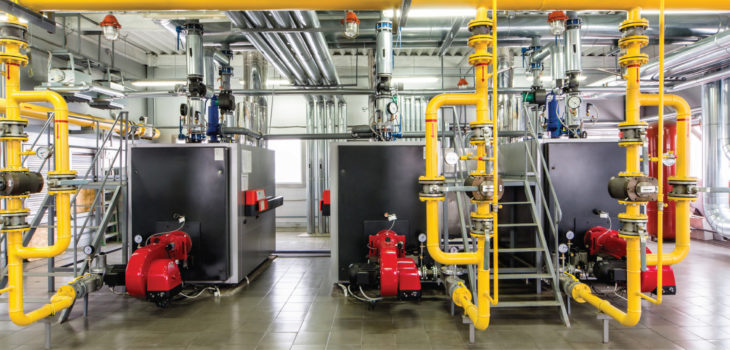 CAPITOL BOILER WORKS
Based in Springfield, Virginia since 1936, Capitol Boiler Works is a mechanical service and contracting company that offers comprehensive service on all mechanical crafts. With locations in Springfield & Richmond, Va. and Baltimore & Hebron, Md. they are a well established Regional company serving Maryland, Virginia, Washington, D.C., and parts of West Virginia and Delaware.
THE CHALLENGE
With upwards of 5,000 asset items, including phones, computers, printers, power tools, and refrigerants, Capitol Boiler Works was challenged with how to decrease lost and stolen equipment. They needed an effective way to increase visibility and manage Inventory and Assets in an effort to hold employees responsible for missing equipment. Tammy Sheppard, HR Manager, explains, "Our need is to track tools so that we can hold someone accountable for their loss."
IMPLEMENTATION
After an extensive online search, Capitol Boiler Works chose to implement ASAP Systems' Inventory System and Asset Tracking Solutions. With its intuitive features, including Check-Out/Check-In, this simple solution was ideal for all Capitol Boiler Works asset tracking and inventory management needs.
TANGIBLE BENEFITS
With its ease of use and ability to quickly and accurately manage inventory, our Inventory System and Asset Tracking Solutions has improved visibility, employee accountability, and enhanced productivity at Capitol Boiler Works. Our simple and easy to use solution offers tracking from anywhere at any time. In addition, the Check-Out/ Check-In feature allows administrators to know exactly who is in possession of which company-issued asset. This feature alone immediately increased accountability and asset visibility. With a reduction in lost and stolen equipment, Capitol Boiler Works also benefited by saving money and increased productivity by not having to order and purchase unnecessary items.
CONCLUSION
Our Inventory System and Asset Tracking Solution was the best option to address the needs of Capitol Boiler Works. Turning up the heat on visibility, accountability, and saving money, our best in class Inventory and Asset System was the perfect temperature for Capitol Boiler Works.