Center for Health Care Services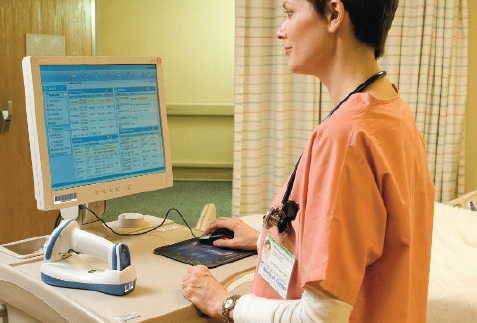 SUMMARY
The Center for Health Care Services (CHCS) aims to provide people with mental health and developmental disabilities or substance abuse challenges in Bexar County (TX) with independent and productive lives—by preventing unnecessary jail and hospital visits, thus saving taxpayers from paying for these visits. To accomplish their goals, CHCS needed an easy-to-use asset tracking software to accurately monitor computer equipment and healthcare IT hardware being used by employees.
THE CHALLENGE
With assets scattered throughout nearly fifty programs— Mental Health, Substance Abuse, Developmental Disabilities, Crisis Care Services, Jail Diversion Initiatives, Transformational Services, and Early Childhood Intervention— it was a challenge tracking the movement of assets that were checked out to employees at different locations, which contributed to a lack of accountability within individual departments and the institution as a whole.
At times, CHCS had to track about thirty line items at once, including minimal stock inventory, but primarily assets, some of which were accompanied by attachable equipment or accessories. For example, if a laptop was issued out, it may have had a docking station, monitor, jetpack, and signature pad to go with it. This made it mandatory for a tracking system to track individual or bundled equipment so that department heads could immediately know which accessories were together, who had what asset(s) and what was available for other employees to use.
Furthermore, the group needed a system that could compile cost and product information associated with equipment— serial numbers, warranty information, model type, and product specifications. This would keep all asset data organized and prevent the disposal of valuable assets prematurely. Also, the information could be made available to the finance department for audits and asset reconciliations.
Prior to looking for an asset tracking system, the departments were tracking inventory and assets manually through Excel spreadsheets. Spreadsheets were susceptible to accuracy errors, including incorrectly entered information and formulas. Moreover, multiple people accessed and edited these spreadsheets, which compounded the likelihood of errors. Furthermore, it was difficult to track actions performed by users, and it struggled to report historical activity, which led to misplaced assets and the inability to maintain an audit trail on the movement of items.
FITTING THEIR NEEDS
After conducting a thorough online search and exploring their available options, CHCS found ASAP Systems' Inventory System and Asset Tracking Solution frequently atop search results. The team saw that it included features that would greatly improve their operations. It was important for them to find a flexible system that could incorporate the spreadsheet data they already had on file. Although various problems were incurred from using spreadsheets to track equipment, the spreadsheets contained valuable asset data that must be included into the new system to facilitate a smooth transition. At the same time, the institution wanted to ensure control over valuable assets by being able to verify that only authorized personnel could check out specific equipment. Particularly, a system with signature capture capabilities would satisfy this need and make their inventory procedure more secure.
THE SOLUTION
Makes Daily Workflow Easier "The functionality is great and it's very easy to use. It seems to get easier every time we use the system, and I would recommend this product and ASAP Systems to anyone," says Brown.
ASAP System's barcode-based asset tracking software provided the tools the team needed to successfully track IT equipment and health care resources throughout San Antonio. The daily task of checking out and checking in equipment was quickly and efficiently accomplished with barcode labels and mobile scanners. Also, the organization dramatically increased its visibility by knowing the status of assets in real-time, as well as the items' pertinent information. In the end, the organization's inventory and asset operations functioned more smoothly and dependably.
An Added Layer of Verification
With the signature capture feature, CHCS can verify that only selected individuals are allowed to check out/in specific assets by capturing their signature directly on the mobile scanner. Administrators in the system can designate and edit the number of signatures required to conduct any transaction, therefore improving auditing performance and efficiency.
Reporting Became a Difference Maker
"The reporting feature helps us on a daily basis with knowing what a unit might have in their inventory and also with budgeting," says Brown.
As with all the Inventory System and Asset Tracking Solution features, the reporting tool is configurable to assigned criteria—location, employee, unit number, and cost— so that it may be serviceable for organizational purposes. To boot, the finished report can be exported as a PDF file or excel file, and sent in an email making it easier to track and distribute asset reports at a moment's notice.
Ultimately, the Inventory System and Asset Tracking Solution substantially upgraded the CHCS asset management process with its ease-of-use, configurability, useful features, and support. In doing so, the software saved them time and money, and served the organization daily.