Quasar Bio-Tech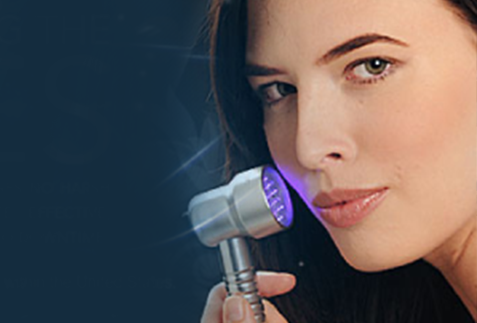 SUMMARY
Quasar Bio-Tech is a medical technology company that develops and manufactures handheld light therapy devices for acne and anti-aging. The Shipping and Receiving team used QuickBooks to manage inventory, including parts and finished products, but the accounting software wasn't meeting their regulatory and compliance needs for batch raw material quality control.
THE CHALLENGES
Quasar manufactures parts of its device and assembles the entire product in its Sarasota headquarters. Because devices are considered a medical tool, the company has to follow specific FDA guidelines and ISO Standards to ensure the quality of their product to customers. And, in the unlikely case they need to recall product, Quasar must also track both vendor and customer information — giving them detailed accountability for where parts came from, what the delivery date was, who has purchased products and more. With so many variables to consider, a barcode inventory system was needed that was both sophisticated and flexible.
"Quickbooks doesn't manage inventory well," said Quasar Shipping and Receiving Manager Donald Collison. "Our numbers were always wrong and we couldn't add a lot of information that we needed."
FITTING THEIR NEEDS
Collison and his team also track by batch (lot) and/or product serial numbers. When the team receives an item into inventory, it is assigned a batch (lot) number that's associated with the vendor invoice. This allows employees to follow the item through its full stock and sales lifecycle. In addition, this provided complete visibility over the details of specific inventory items, as well as a larger overview of different batches (lots) the company receives. If any issues arise, anyone can easily reference the system and find out which vendor delivered the inventory in a specific batch, what date is was delivered on and more.
THE SOLUTION
After researching inventory management systems for more than a year, Collison chose our Inventory System, a user friendly inventory management system for manufacturers. He paired the system with a barcode printer and handheld mobile barcode scanner, giving Quasar the ability to quickly scan and track all inventory in detail — from parts to the final assembled product.
Quasar associates needed to track specific batches (for the primary and secondary device, power supply, manual, serum, foam insert, box, etc.) together with the assembled product. As inventory items are "consumed" through the assembly process, their details are tracked within the barcode inventory system using the Kitting feature.
The assembled, finished product is then assigned its own serial number that is a combination of the primary device's original lot number plus the addition of a numerical number that's associated with the date and location of kit assembly. The powerful Inventory System can accommodate this kind of "custom" numbering. This provides the ability to scan the barcode and quickly pull up specific information on any finished product's contents — all the way back to the vendor — as well as details on when and where the final product was assembled.
Meeting Compliance Guidelines
With the Inventory system, Quasar tightly controls quality, quantity, and traceability in its inventory — a requirement for ISO Standards. The company also has the ability to rename and customize data field names according to part supplier, batch (lot) number, expiration dates, quality status, kitting number and more. All of which were highly valuable for documenting their business processes properly.
Quasar also wanted to improve management of its internal processes, including limiting the number employees who have full user access to the inventory management system. With the ASAP Systems Security Group feature, management can create security groups that set up functional roles and capabilities within the system. Employees are assigned to one or more of these groups, allowing the administrator to have full control by granting users only the access that they need, such as "view only."
Barcode System Integration with QuickBooks
One of the main requirements for an inventory management system was that it seamlessly integrated with QuickBooks accounting platform.
"We wanted Quickbooks to be our main source of order processing that feeds to an inventory system, and we wanted to be able to control the information that went back and forth between the two systems," said Collison.
ASAP Systems' Inventory System does. With just a click of a button, inventory, vendor and customer related transactions are easily (and automatically) synced between the two applications through a bi–directional information transfer. Warehouse personnel and employees focus on their standard inventory tasks while ASAP Systems handles the flow of that information into QuickBooks, making inventory, customer and order management work more efficiently.
LOOKING TO THE FUTURE
A Bright Future Means Added Complexity
Quasar is experiencing strong demand for its product, and this has put the company on a pace of fast–growth for the coming years. In addition, the company is planning to expand manufacturing at their U.S. facilities. As they do so, its inventory management system will need to accommodate their increasingly complex manufacturing and assembly processes.
"We're going to be doing more with our barcode inventory system, and we're looking into tracking our WIP (work in progress) items as our next steps," said Collison.
Because our Inventory System  is designed to be used with advanced features that can be turned "on," as the company needs those, Collison and his team have the ability to configure and adapt the system as they grow — meaning less money spent on custom development, upgrades and patches. In this way, our Inventory System serves Quasar's needs today and will continue to do so as the company's processes become ever more complex and sophisticated.