ASAP Systems and its Inventory System comes to the rescue of Public Schools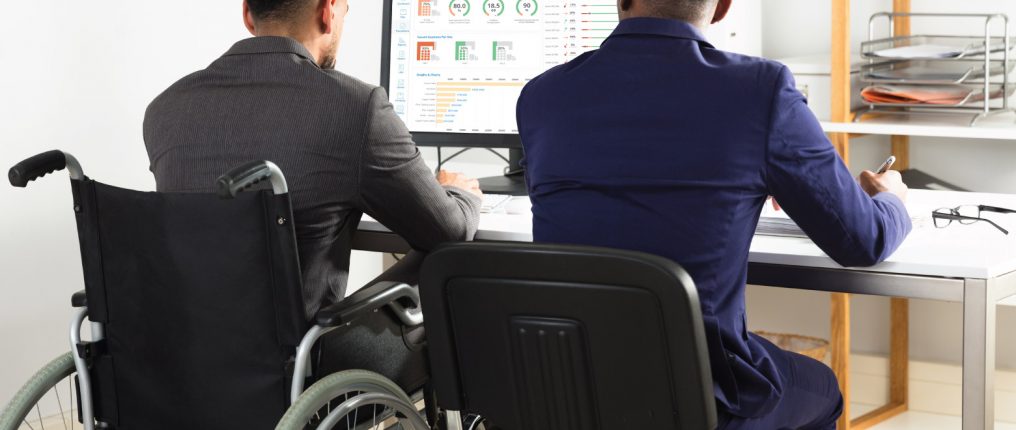 READING MUHLENBERG CAREER & TECHNOLOGY CENTER 
Reading Muhlenberg Career & Technology Center (RMCTC) provides outstanding career and technical education programs to prepare students for life after high school.
Students can pursue excellence in 31 career and technical education programs in a modern building with state-of-the-art equipment. RMCTC and its dedicated staff are committed to providing high-quality career education and to help students develop an appreciation for lifelong learning. The trade school required an Inventory System to help with the employability of its students.
THE CHALLENGE
RMCTC was challenged with the creation of a real employment setting for its special needs students. One area that teaches special needs students employability skills is Retail and Distribution. With special needs students having to identify inventory, locate supplies based on requisition sheets, and deliver the supplies while keeping an up-to-date inventory, using an Excel spreadsheets was no longer an option. Students struggled to keep accurate records on Excel and felt that it was hard to locate items on the list. "It was too cumbersome, and it did not have a scanning option." RMCTC representative, Holly Lorchak added. The career center tried to use QR codes but found that this practice was not effective. The ability to quickly and accurately track inventory was an essential need for the students' learning experience at the center. 
IMPLEMENTATION
After an extensive online search by the director of information technology, it was ASAP Systems, and its user friendly and cost-effective Inventory System that proved to be the perfect solution for RMCTC. Our Inventory System allowed the center to store a large number of items and give students a practical real world experience.The public school tracks fewer than 1000 consumable inventory items and categorizes them into: office, school, and cleaning supplies. "We are hopeful that the inventory system will teach our students how to use a scanning system. We live near many warehouses and we are hopeful that students may be employed in such a facility because they have had exposure and practice with this inventory management system", explains the supervisor of Special Education.
TANGIBLE BENEFITS
Our Inventory System will help create better employability for students and greater efficiency and accuracy in ordering supplies. The students are being taught how to use the system. They retrieve any requisitions from staff members, use the system to scan and record the correct number of inventory items needed, and deliver the items to the appropriate staff member. In addition, with our Inventory System RMCTC is able cut down on needless ordering and expenses by tracking inventory items on hand. Further, many of the school's inventory items consist of the same item with some variations in color, size, or style. Using our system, the public school can now track the inventory items by color, size, or style. 
CONCLUSION
Increased student employability and reduced cost with our Inventory System was the perfect solution for Reading Muhlenberg Career & Technology Center. As a public school, spending money appropriately and responsibly while serving student needs is a top priority. ASAP Systems' Inventory System will ensure that RMCTC stays on track with their priorities.