Serial Number Inventory Management
Serialized Inventory refers to any inventory that is tracked via a unique serial number. This type of tracking is reserved for items that are unique and thus need to be tracked separately. 
How Serialized Inventory is Used
Some items need to be kept track of even after they have left your hands like parts for machinery and machines like engines, AC units, and more. That way if something is defective, you can easily locate where those items went and recall them. All you have to do to create a Serialized Stock Item is select "Serial" in the system.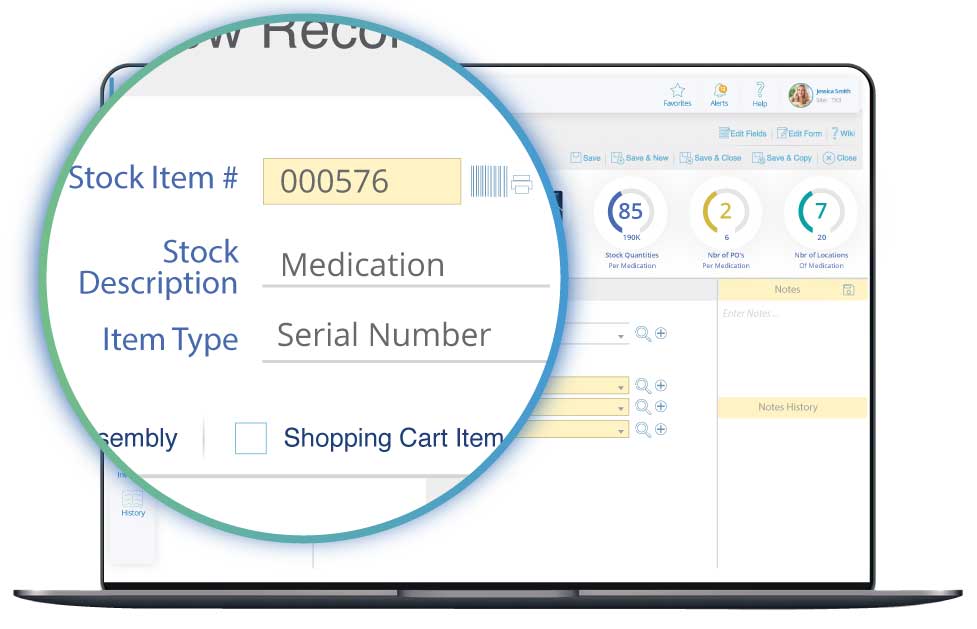 Benefits of Serialized Inventory
Easy Recalls
Easily track down your items and recall them with lot traceability
End to End Tracking
Manage stock from when you receive an item to when you dispose of it
Specific Tracking
Track items individually rather than as a whole with their serial numbers
Serialized Inventory Example