Maharishi University of Management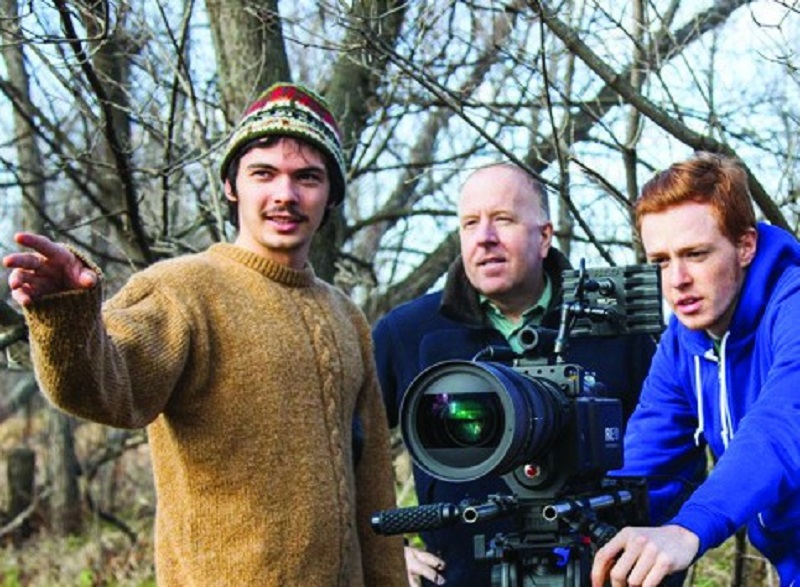 MAHARISHI UNIVERSITY OF MANAGEMENT
The Maharishi University of Management is located in Fairfield, IA, and is distinguished for pioneering what is known as "consciousness-based education". The curriculum includes the practice of the Transcendental Meditation technique and has garnered much acclaim from celebrities such as David Lynch, Oprah Winfrey, and Jim Carrey- just to name a few.
In 2013, the School launched the David Lynch Masters in Filmmaking program in which a big component was providing students with state-of-the-art equipment access. In order to keep up with student demand for AV equipment and computers, and establish a high level of accountability within the program, Maharishi University sought a barcode and Asset Tracking System.
THE CHALLENGE
With growing student enrollment, the Media & Communication department needed an efficient way to organize and maintain information on several hundred shared assets. These assets ranged from audio, lighting, and electrical equipment, to computers and professional filmmaking cameras valued in the thousands ($). The department didn't want to risk equipment loss arising from ineffective Asset Tracking methods, especially with how much the students rely on the shared assets for success in class.
"Our previous analog system for tracking and checking out inventory wasn't keeping up with our growing demand for equipment," admitted Luke Stenger, Equipment Specialist at Maharishi University.
For an academic program that encourages artistic expression and creativity, it's no surprise that their equipment was in constant circulation amongst students and faculty. This made it difficult to keep up with the ongoing status changes of the assets being checked out/ in. With an antiquated inventory system, each transaction had to be managed individually, often requiring lots of email correspondence and phone calls to coordinate. These were obvious limitations that could only be addressed by implementing an automated and mobile asset tracking solution.
FINDING A SYSTEM TO FIT THEIR NEEDS
"With multiple facilities and studio locations, we wanted the ease and flexibility of storing our inventory data within a single online/cloud environment. We needed a system that was going to be fast and reliable for our students," said Stenger.
The school desired the ability to gather and store the key information related to their equipment (i.e. location, users, return date, etc.) in a way that could be accessed remotely and on-demand. Having this information readily available would allow for greater efficiency and maximize the usage of the equipment. Finding a powerful inventory database would allow them to easily organize and manage inventory information while maintaining visibility of the continuously moving equipment.
IMPLEMENTATION
"Most universities develop their Inventory System internally and at great expense. What we like about ASAP systems is that it's a powerful solution, while still being affordable and easy to use," said Donald Revolinski, a current staff member.
After deciding to move forward with ASAP Systems Inventory System and Asset Tracking Solution, our Customer Support team aided the university with initial product training and provided best practice advice. The implementation process involved entering assets into the system, printing asset barcode labels, configuring features, and developing an inventory workflow. In the end, the upgrade from a paper-based to a cloud-based system was not only easier and more efficient, but environmentally responsible as well.
"Everyone wins, and that's a wonderful thing," remarked Jordan Stakland, a recent graduate of the David Lynch Masters in Filmmaking program and current staff member.
THE SOLUTION
Our Inventory System and Asset Tracking Solution provided Maharishi University's Media and Communication department with several of the online and barcode-based inventory functionalities they desired. After implementation and training, Stenger was able to easily access all asset data such as asset type, custodian, location, and more. "The asset tracking solution is efficient, and we like it because it archives our data for easy reference," stated Stenger. He, like many customers, appreciated how easy it was to compile data and use the Inventory System and Asset Tracking Solution to develop efficiencies over time.
Helped Improve Equipment Checkout Service to Students
By tracking inventory within an online/cloud environment, students and administrators were finally on the same page regarding the statuses of loaned equipment and computers. Everyone could know what equipment was available for check out, and when their checked out equipment was due for return. Meanwhile, the administration could closely monitor the entire lifecycle of each asset by just logging on to the system from anywhere, at any time.
Configurable Barcodes and Reports to Fit Their Needs
The staff was able to create their own barcode labels to tag all assets in circulation. They included the asset name, school name, and mailing address with the barcode to ensure checked out assets could be identified properly. In addition, Stenger created custom reports that he periodically exports and prints for all to see. Making it easy to track down specific assets or see a snapshot of up-to-date information.