Mobile Barcode Scanners
A generation leaps forward in ease of use, operating efficiencies and accurate transactions using our Inventory System. Our Mobile App offers graphical menu choices and logical, configurable data collection fields plus quick and easy scanning and data entry via keypad or stylus. Our mobile app runs on these commercial, off-the-shelf hand-held mobile barcode scanners:
Wireless Barcode Scanners
Our Mobile App gives you the flexibility of scanning barcodes directly into your workstation. The Bluetooth wireless connection from the hand-held scanner to the base station replaces the typical six-foot cord, allowing you the freedom to move around. These commercial, off-the-shelf cordless barcode scanners reduce hassle with built-in industry-standard Bluetooth.
Cabled Barcode Scanners
These commercial, off-the-shelf USB cabled barcode scanners offer simple and straightforward barcode scanning, so you can instantly collect barcoded data. The six foot cord connects via USB to your PC.
Barcode Printers
Experience the convenience of built-in barcode label printing— no external label design software is needed. Our Powerful Inventory and Asset Tracking System supports a variety of printers from world-class supplier Zebra Technologies.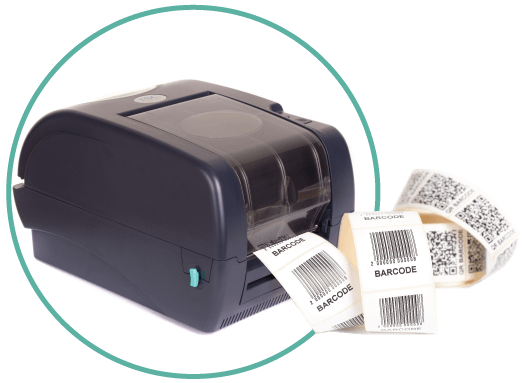 Zebra ZD420t
Plastic Case
Higher print speed and wireless connectivity
203 dpi, USB, 6ips
Biometric Devices Signature Capture Pads
Our top-rated system supports a variety of biometric devices from world-class suppliers such as Topaz. Easily integrate the biometric device into your system so it functions as an extension of our System.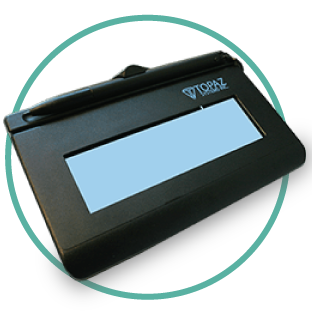 Topaz Sig Lite
Label Design Wizard
Our Complete Inventory and Asset Tracking System has a label design wizard that lets you easily make the label that you want. You have full control of configurable barcode labels including:
Stock number / SKU labels
Location labels
Batch / lot identifying labels
Serialized labels
ID badges
Barcode Label Types
Our Inventory and Asset Tracking barcode labels are the best in the business. ASAP Systems can provide a variety of media and labels for your identification, tracking and control requirements. We help you choose the right labels and ribbon for your barcode printer so you can take care of your barcode printing needs. Choose between:
Industrial labels
Commercial labels
General use labels
Mobile labels
Not sure which scanner or printer is right for you? Contact our team of experts to find out what will work best for your system.