The Cloud-Based Solution for Asset and Inventory Tracking
The Cloud-Based Inventory System and Asset Tracking can be adjusted to fit the particular needs of organizations of any size. Our Cloud-Based Asset Tracking and Inventory System provides continuous visibility and accessibility from any device using a Web Browser and Internet connection worldwide. The powerful all-in-one Cloud-Based system, combines barcode scanners, real-time reporting, the ability to track asset and stock items anytime anywhere.
Key Benefits of our Cloud-Based Inventory and Asset Tracking System
Clean, Modern, highly configurable interface/UI and accessible anywhere anytime for enhanced visibility
Configurable shop and reservation interfaces available
Offline mode for Mobile devices allows people to keep working even when they are not able to connect
The subscription model keeps initial costs down
3 Options available for Cloud-Based System Implementation
Option 1: Cloud-Based – Software as a Service
The Client can use the vendor's environment, provided as Software as a Service and operational on desktops, mobile devices, and tablets.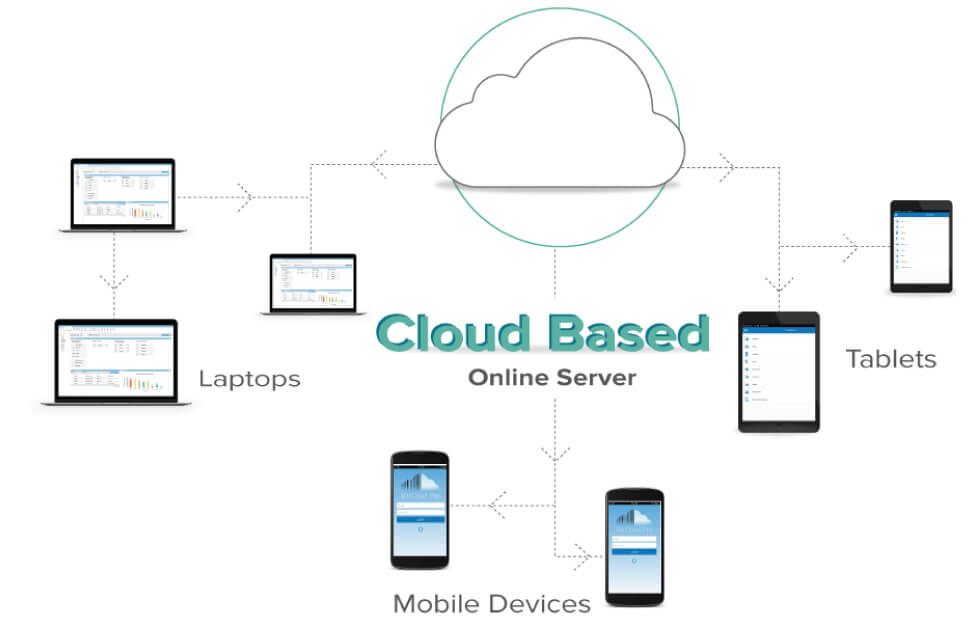 Option 2: Cloud-Based Dedicated Environment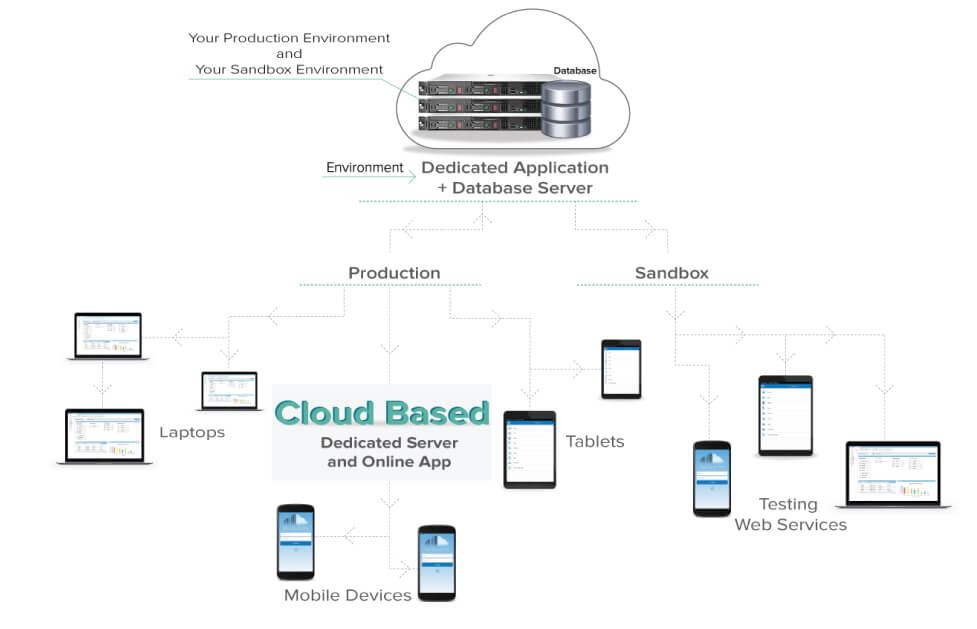 The database is available on a dedicated server hosted by the vendor specifically for you and accessible via the internet. Each dedicated environment contains a production instance and a sandbox instance which is used for testing. Both environments are accessible on desktops/PCs, mobile devices and tablets.
Option 3: Self Hosted Environment
The databases and application will be hosted on one of your servers and will be accessible via desktop/PCs, mobile devices, and tablets.