Asset Tracking for State Hospitals
Top-rated Asset Tracking System for all Governmental agencies.
State Hospitals Asset Tracking System
Governmental Healthcare organizations heavily rely on our complete Asset Tracking System to barcode and manage medical fixed assets that are essential to patient care and clinic effectiveness, from infusion pumps and wheelchairs to IT assets and defibrillators even patient monitoring cables. Our Asset Tracking System for healthcare helps you collect and centralize personal medical documents, files, and the flow of asset data, and even significant medical records. Overall, accomplishing day-to-day tasks by checking out and in medical equipment accurately with immediate access to asset location saves time, money, and task redundancy is eliminated.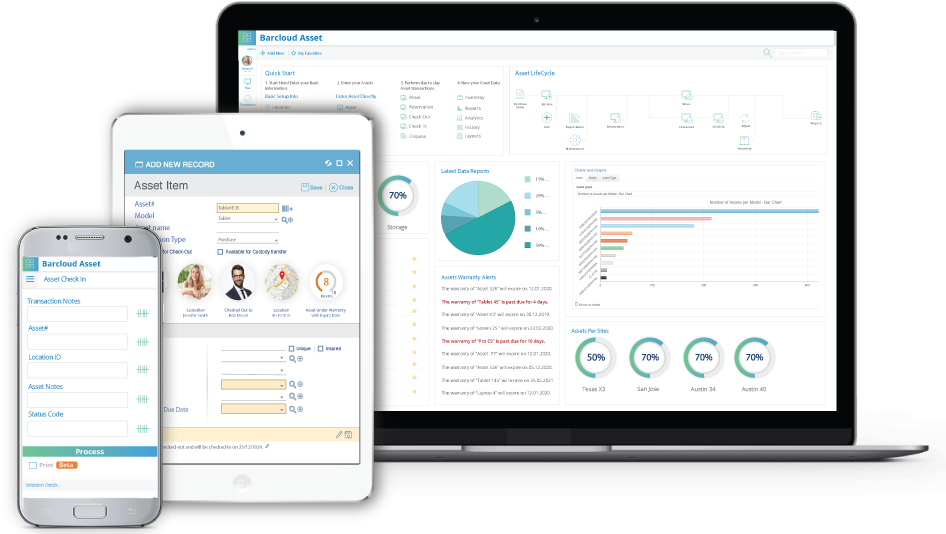 State Hospitals Asset Tracking Features
Track state medical assets by location

Schedule and perform asset maintenance on state hospital assets. 

Asset Checkout Check-in feature for enhanced tracking and accountability.

Schedule and perform transfers to other locations

Built-in Barcode technology for automated data collection
A Complete Asset Tracking Solution for Medical Assets
Tracking a variety of hospital assets that is essential to patient care and clinic effectiveness. Everything from telemetry transmitters to patient monitoring cables, our robust Asset Tracking solution gives you complete asset tracking control that will improve your operational efficiency.
Asset Maintenance Tracking - Watch & Learn
Watch an overview of how Asset Maintenance works within our Asset Tracking System. Learn how users can keep an asset log of milestones, including, calibration deadlines, mileage points, expiration dates, and expired licenses.
Ready to make your life easier? Give us a try!