Asset Tracking for the Superior Court
Track valuable Courthouse Assets with our robust Asset Tracking System.
Superior Courts Asset Tracking System
Does your courthouse need to track hundreds of assets, ranging from chairs and cabinets to electronic devices and law books? Is your outdated paper and pen system responsible for countless lost assets and a general lack of accountability? If so, it is time to advance your operations through our complete Asset Tracking System and streamline your asset management. Utilize its easy-to-use interface and accurate barcode-based record-keeping to save you time and money.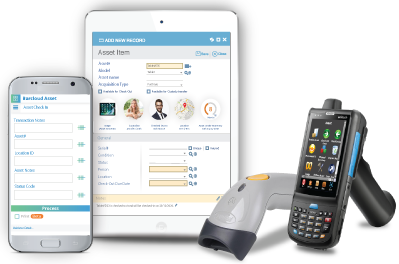 Superior Court Asset Tracking Features
Check out/in with due dates

Accurate document tracking 

Schedule and Perform Asset Maintenance events.

Generate reports on historical and current asset data on multiple data feilds. 

Built-in barcode Wizzard for automated data capture

Attach pictures, documents, videos, notes on asset items
Government-Focused Asset Tracking Solution
ASAP Systems' Asset Tracking System helps a variety of Superior, State, and Local courthouses. Our powerful System offers IT departments the ability to keep track of IT assets, computers, printers, and monitors. The Superior Court Asset System eliminates task redundancy, saves time, and continues to provide government agencies the power to earn a return on investment.
Ready to make your life easier? Give us a try!