Inventory System for the Air Force
Find out how our Inventory System streamlines

daily Inventory Management procedures for the Air Force.
Complete Inventory System for the Air Force
The Air Force has a history of using our Inventory System to save time, improve inventory accuracy, reduce shortages and lost inventory. Our powerful Inventory System provides the flexibility to manage all types of inventory from aircraft components, weapons, Cryptographic equipment, and consumable inventory worldwide.  Additionally, the complete System can automate records, emulate Air Forces required documents, and provide real-time data to the US Air Force chain of command to assist in determining operational/mission readiness.
Watch How Our Inventory System Assists the Air Force
Our Inventory Management System helped Hickam Air Force Base track and monitor standard stock items and medical supplies using batch-lot numbers and expiration dates.
Automating Navy Inventory Tracking Procedures
And to maintain accurate records air force supply activities are required to take annually scheduled physical inventories. Our Inventory System for the Navy assists with this task immensely by automating the process and using barcode labels. Airmen can simply scan every barcode labels and the system will identify any discrepancy.
Features of our Air Force Inventory System
Worldwide Air Force Inventory tracking

Custom reports that evaluate inventory 

Import Easily Air Force Inventory Data

Categorize Raw Materials, WIP, Finished Goods

Generate Configurable Inventory reports to replicate Air Force forms/documents

Elimination of Unexpected Stock Shortages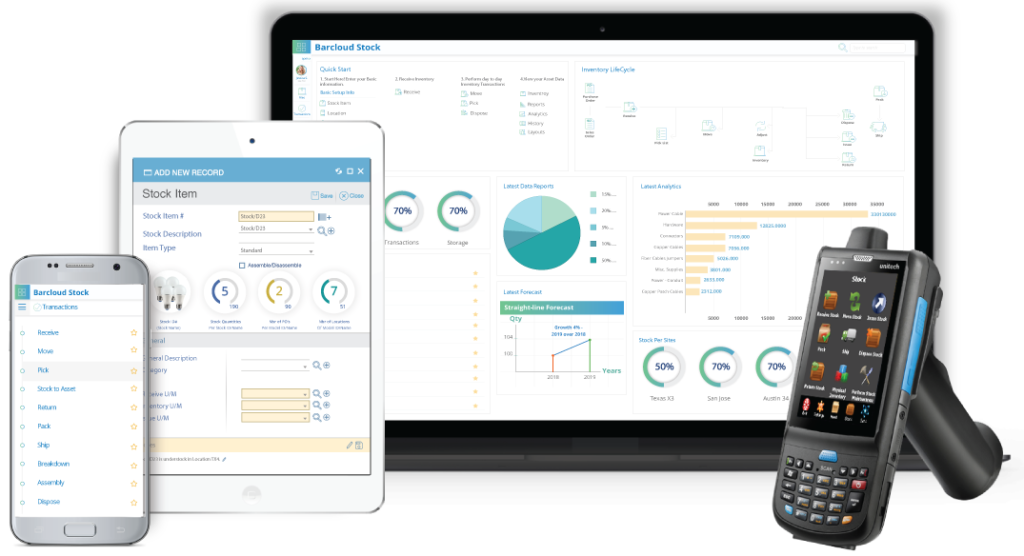 It's Time to Upgrade to a Complete Barcode Inventory System