Air Force Asset Management System
Efficient and Accurate Asset Management across all Air Force Bases.
Industry Leading Air Force Asset Management System
Our flexible Asset Tracking System can provide all Air Force bases complete control over medical equipment, vehicles, documents, uniforms, tools, and more. Utilize our powerful system to keep track of item location, custodian, time of use, along with due dates for increased accountability and logistical efficiency.
Air Force Equipment Management System Assisted the Air Force
Watch how our best-in-class Air Force Asset Management System helped Hickam Air Force Base track and monitor Air Force equipment. After implementing an Asset Tracking System, tracking equipment becomes an automated process, saving time and money while consistently improving performance, and making sure equipment is calibrated and tracked at all times to prevent the risk of the misplaced property.
Proactive Air Force Asset Management
Our Barcode Asset Tracking System has been successfully implemented by multiple Air Force bases to provide operational efficiencies across the supply chain. The powerful system enables the Air Force to Track asset lifecycles and provide global visibility for mobile assets, fixed assets, and aircraft. additionally, Airmen and Officers are able to proactively manage maintenance and ensure the accuracy of equipment upon deployment.
Top Air Force Asset Management Features
Track Air Force equipment by location using barcode
Schedule and perform asset maintenance on Air Force assets/equipment
Maintain Air Force assets cost records
Visualize analytical metrics and graphs on all Air Force Assets
Locate Air Force assets on a geographical map
Configure Asset Data Fields to meet the Aire Force requirements.
Learn more about our robust Air Force Asset Tracking System!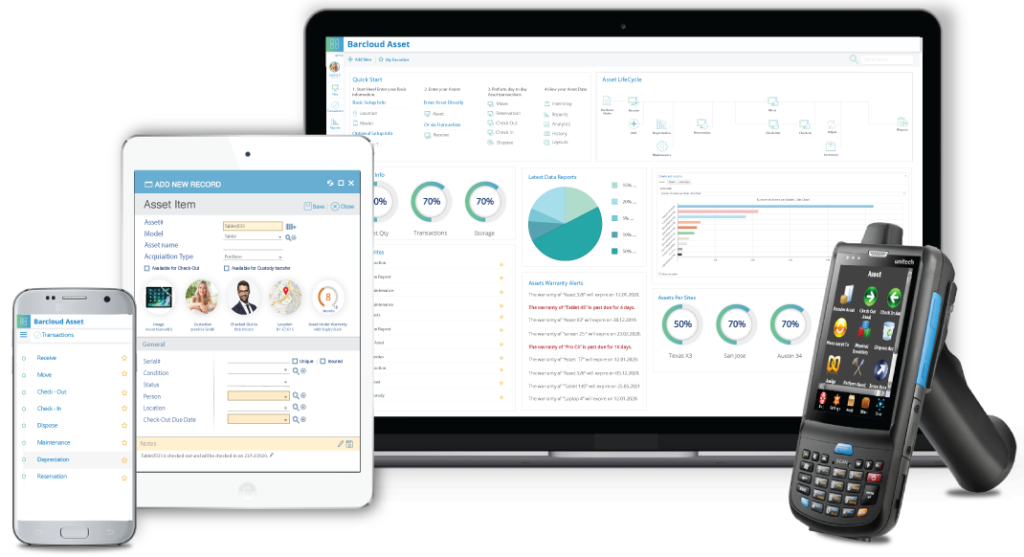 Learn more about our robust Air Force Asset Tracking System!