Asset Tracking for Military Contractors
The best inventory management system for all branches of the U.S Military.
Asset Tracking for Military and Defense Contractors
Our robust Military Contractors Asset Tracking System allows military and defense contractors to keep track of a variety of assets that change locations, vehicles, or personnel, all using mobile barcode scanners to save time, money, and improve logistical operations. The Asset Tracking System captures equipment data that you deem important so you can generate and share useful reports and make better logistics decisions.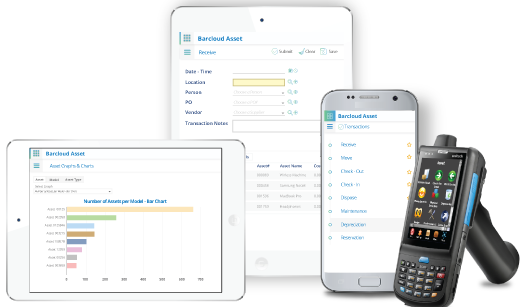 Features of our Military Contractors Asset Tracking System
Track Military contractors equipment /assets by location using barcode.
Track Assets locally and Worldwide.
Configurable Reports to replicate military Contractors forms/documents.
Check out Check-in Military equipment.
Maintain Military Contractors assets maintenance history.
Record Asset Loss, damage, transfer or disposal.
Comply with Government Regulatory Requirements
Our Military Contractors Asset Tracking System can control processes for managing government property as specified in FAR and DFAR requirements.In Addition, the system can also generate military documents during the transaction process. The Inventory System provides real-time status, location and custodial control of government property. Regulatory reporting requirements can be auto-generated and submitted to contractor management and government agencies concurrently.
Learn more about how our Military Contractors' Asset Tracking System