The All-In-One Warehouse Inventory Management
Gain the most popular insights into the best Warehouse Inventory System practices.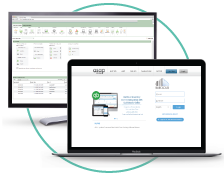 Warehouse
Inventory
Management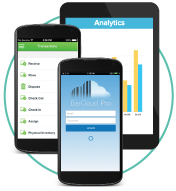 Mobile
App
Hardware
Barcode Printers
Barcode Scanners
Signature Capture Pads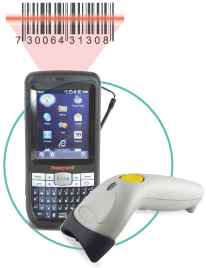 Modular
Pack & Pack
Min/Max Location
Quickbooks Integration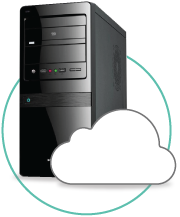 Cloud Hosted or
On Premise
Warehouse Inventory Management
Our inventory control system helps you track inventory operations inside and outside of your location, or at multiple locations. Centralize and automate the management of data collection, tasks and reporting. From inventory control, shipping and receiving to order fulfillment, our Barcode Software will help businesses manage their warehouse properly and potentially, save thousands of dollars through improved efficiency, accuracy and reporting.
Warehouse Inventory Management Best Practices
Efficiently Managing Warehouse Inventory Levels
The essence of an efficient warehouse inventory management system is the knowledge of what you have in stock and when to properly restock. Our Warehouse Inventory Management System allows setting a reorder point formula on stock levels. In addition, the Inventory Management System's Alert Feature notifies the admin user when stock levels shifts below or under the predetermined reorder point.
Gaining Absolute Visibility Over Warehouse Inventory
Using an advanced Warehouse Inventory tracking system, that includes Barcodes scanners, to make sure inventory items can be found easily gives the warehouse owners the needed visibility to make more informed decisions. he Inventory Management System's Reporting Feature also allows users to generate reports on inventory items and other needed data.
Effectively Managing Incompatible Warehouse Inventory
Our Warehouse Inventory Management Software offers the ability to set default stocking locations. This practice will effectively solve storing incompatible inventories together. Using Barcode-Based Warehouse Inventory Management System offers you an easier process of scanning warehouse inventory and importing it into the system.
Try Our warehousing Inventory Management Today!