Inventory Transaction Receipts Feature
Our Barcode-Based Inventory System offers the ability to generate e-receipts and print paper receipts in order to summarize or examine Inventory Management transactions.  In addition to a digital trail of inventory transactions, we provide a physical form of verification as well in the form of a printed receipt.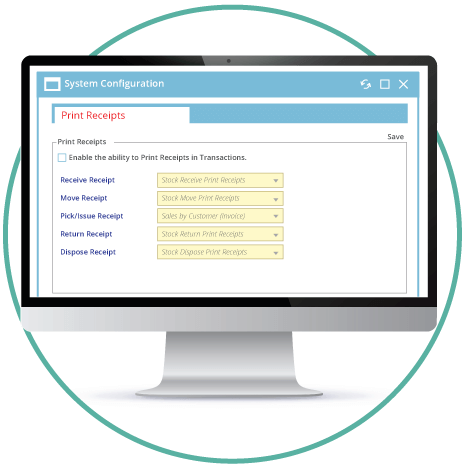 Tailor-Made Receipts
Our Print Receipt Feature allows for all receipts to be fully configured to fit any organizational requirements and needs.  Popular receipt data includes lists with due dates, locations, and transaction numbers, but can also involve items such as barcodes, contract language, and signature lines.
Ready to make your life easier? Give us a try!