Inventory Quantity Visibility
Our Inventory System offers users complete visibility and an awareness of how many empty locations exist in their warehouses, stockrooms, storage facilities, etc. This inventory dashboard panel is available for use on all system levels, the Enterprise, the Multi-sites and on a Standalone System level.
How Does Inventory Levels Location Work - Video
What Makes us Best In Class
We built it for everyone and not just the System Users
All Employee / Non System Users

View Only Users

Department Managers

Concurrent System Users

System Administrators

Enable/Disable Panel
Learn More
Generate Custom Reports
Learn More
Generate System Reports
Learn More
Learn More
Efficient Inventory Dashboard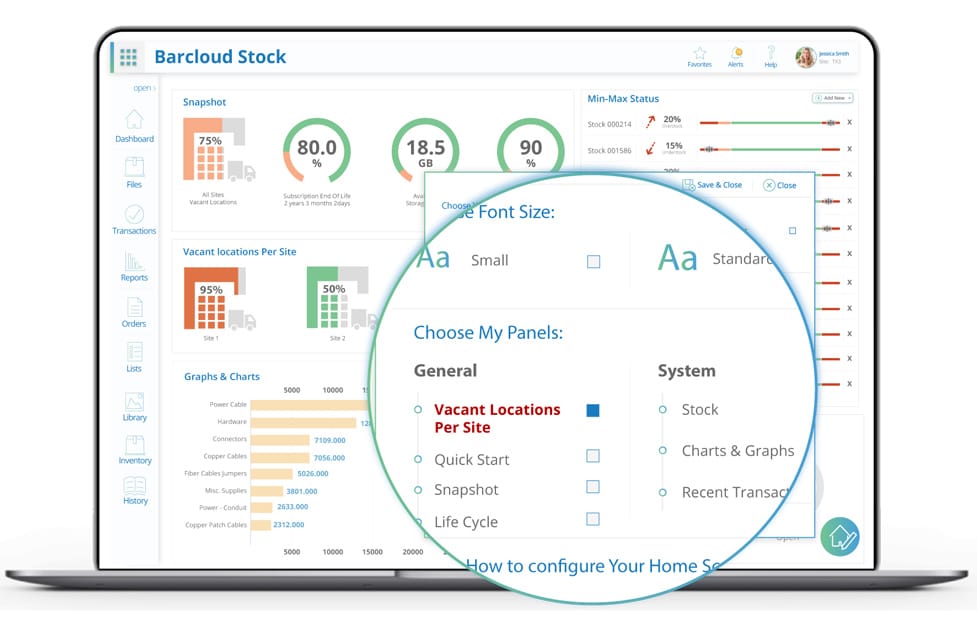 On the dashboard panel, users have the option to see vacant locations by enabling or disabling the inventory levels panel. If enabled, the inventory dashboard will reduce the time required to manually search for empty locations.
Inventory Levels Location - Enterprise Level
Enterprise: super administrators can identify all vacant locations within each of their many inventory standalone systems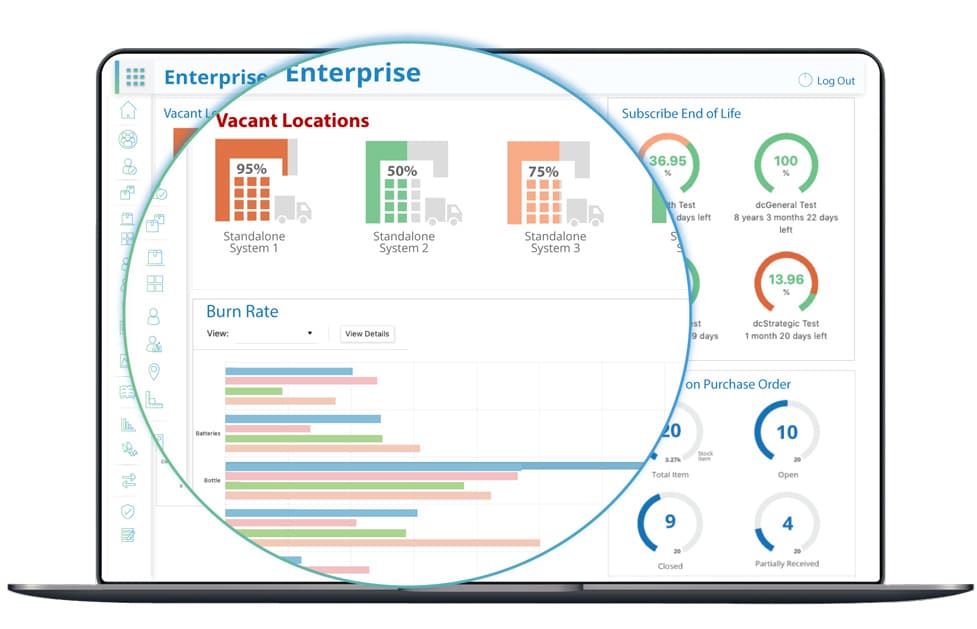 Inventory Levels Location - Multi Site Level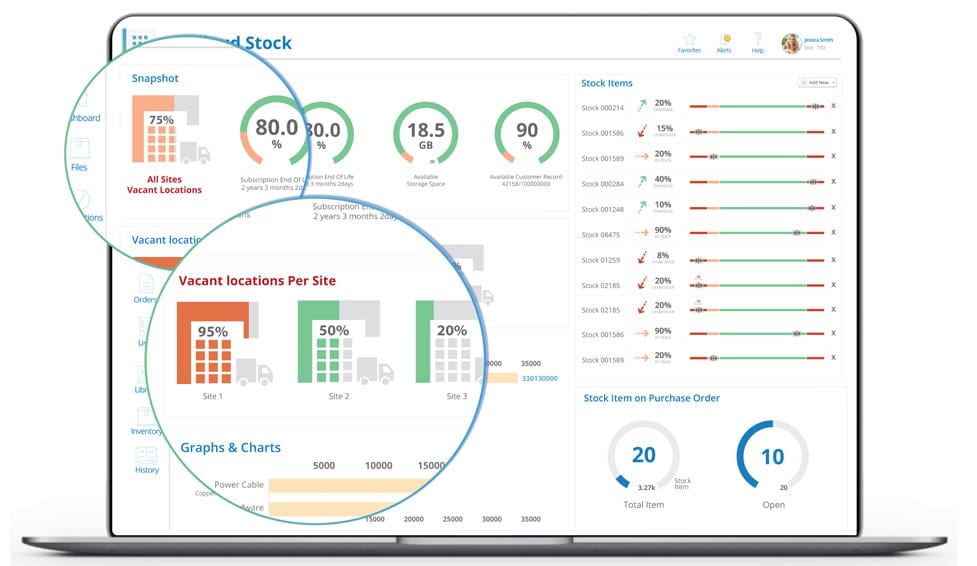 Multi Site: Users will have the ability to identify the vacancy of each site and the vacant locations across each site.
Inventory Levels Location - Standalone Level
Standalone: Users will have complete visibility of the vacant locations at their single site.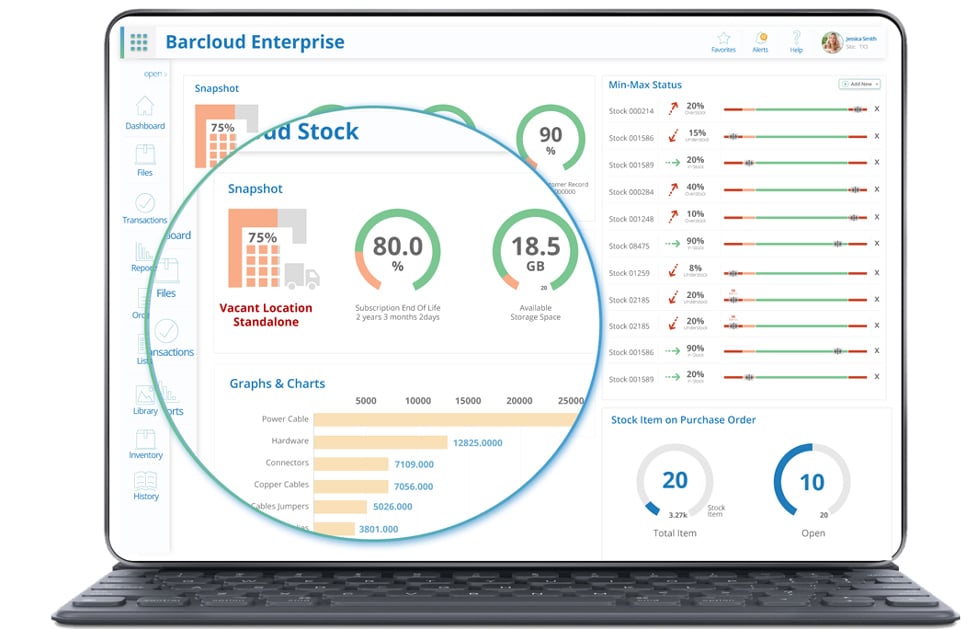 System & Custom Inventory Reports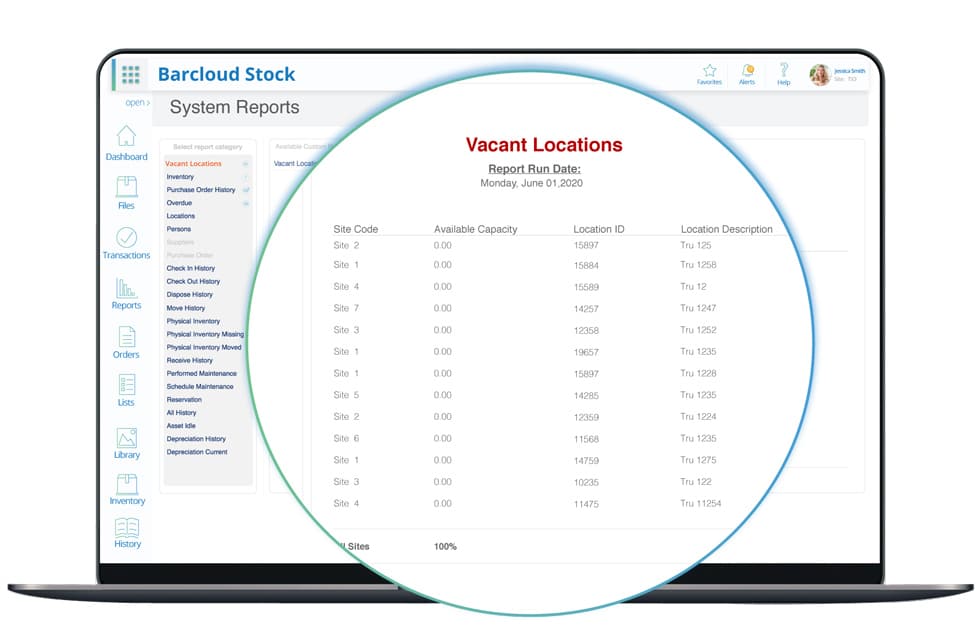 Users can generate system and custom inventory reports. A vacant location report is available in the system reports and can be directly generated. A custom report option is also available and provides a customizable format that can include graphs, custom names and custom colors.