Automated Inventory Alerts
Our Inventory System sends out a configurable alert via SMS text and/or email to notify all selected personnel about important inventory-related processes. In addition, Inventory Alerts can be pre-configured to alert whenever inventory levels fall outside of optimum levels. Automated Inventory Alerts ensures effective communication throughout an organization.
Inventory Alerts Capabilities - Watch & Learn
What Makes us Best In Class
We built it for everyone and not just the System Users
Inventory Alerts Feature Advantages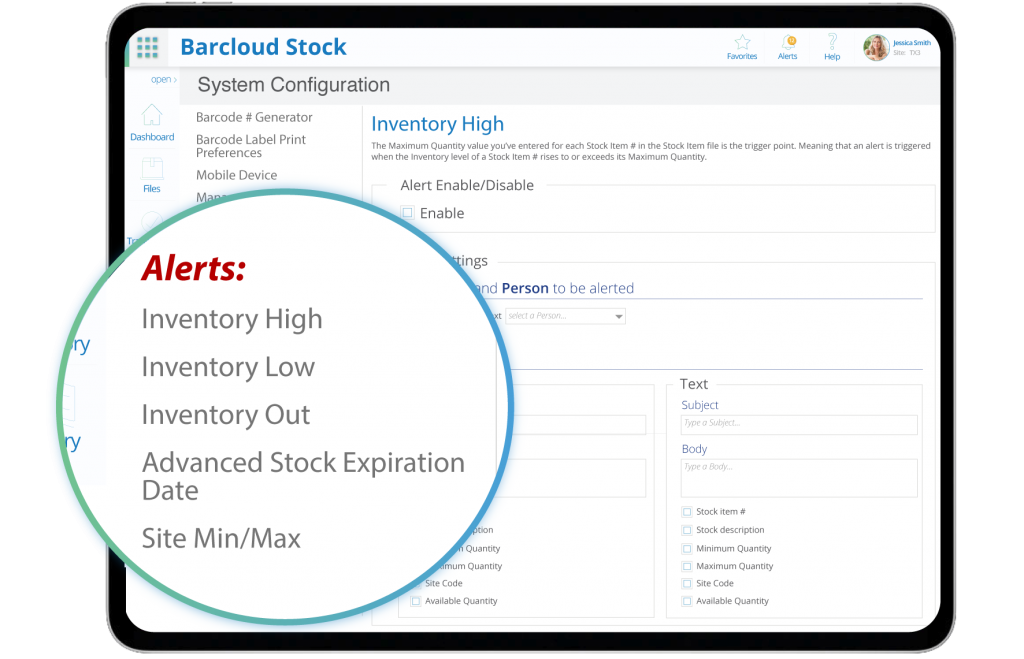 Inventory Too High

Inventory Too Low

Out of Stock Inventory

Expired Inventory

Received, Disposed or Moved Inventory
Stay Informed with Inventory System Alerts
Users can check the Alert Icon on the top right of the screen, on the inventory dashboard. Flexibility is a top priority and our Inventory System enables users to save time while browsing. System Alerts and General Alerts are the two features that the icon enables. The first one shows the Alert Settings. The general Alert shows contract expiration, warranty ending reminder. The user has the choice to accept it or decline the notification.