Inventory Management by Serial Number
Our Inventory System can handle many different types of Inventory items with our Advanced Inventory Module, including those with serial numbers. These serialized items can range from computer parts to solar panels to AEDs.
Adding Items with Serial Numbers into Our System
When adding items with serial numbers into our system, be sure to select "Serial" for the Stock Item Type. Items with serial numbers are generally understood to be uniquely identified items that are being issued or used. After the serialized items are added manually or imported from a local file, users are able to print barcode labels for each Inventory Item.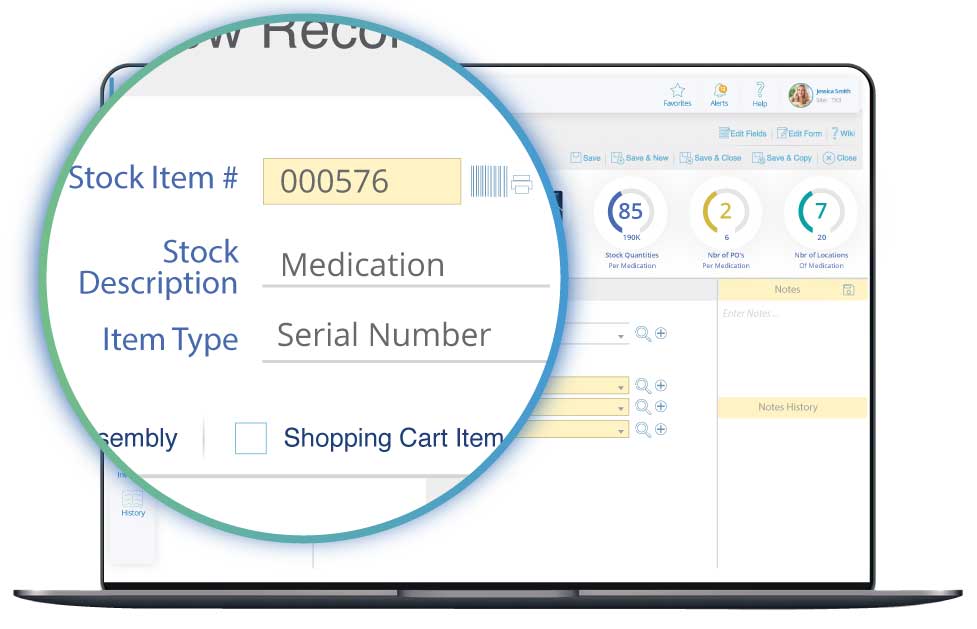 Benefits of a Serial Number Inventory System
Ease the Recall Process
Recall products by serial number for full traceability
End to End Tracking
Follow an inventory item throughout the life cycle
Between Locations
Track specific serial numbers by location, such as from warehouse to warehouse
Examples of Serial Number Items to Track