Complete Inventory System
Our highly scalable and robust Inventory System is here to help any organization, regardless of size, effectively manage inventory. Whether a corporate entity, a mid sized organization, or a small business, our intuitive and best in class Inventory System can meet any inventory challenge and yet remain simple enough. The administrators of our Barcode Software can configure every aspect to their tracking requirements. The software also provides add-on features such as, Internal Shopping Carts, Multi-Sites, and Enterprise-Level Database Integration when needed.
We are a Full Inventory System Provider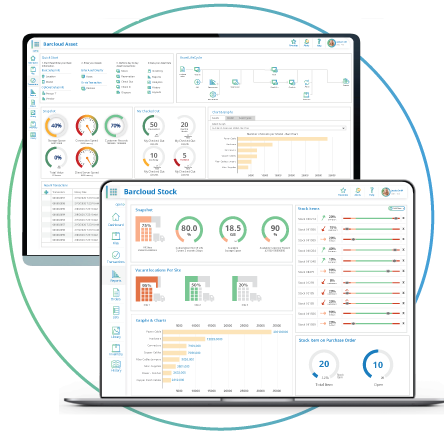 Configurable
Inventory System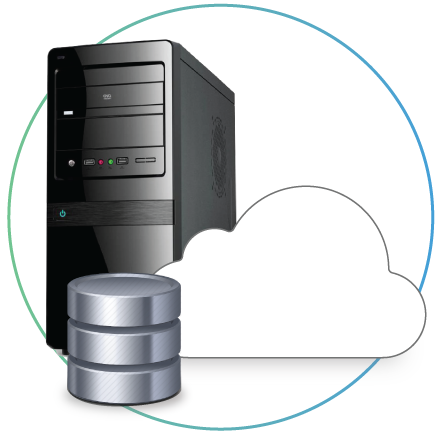 Cloud Hosted
or On-premise
Database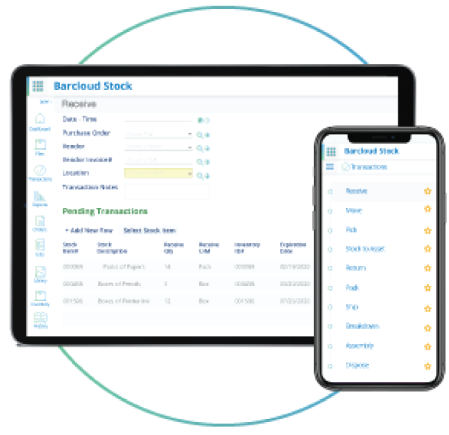 Mobile Apps
Android / IOS
SmartPhones / Tablets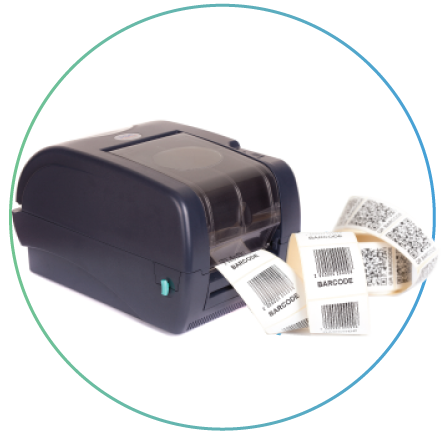 Barcode
Printers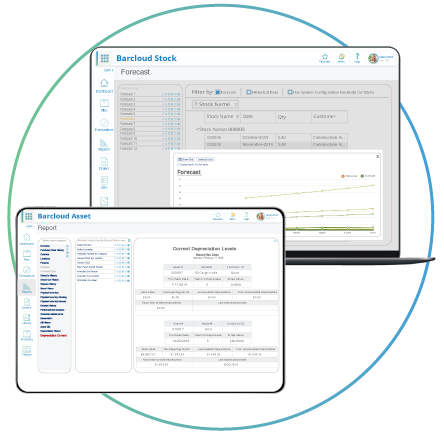 Inventory System
Features
100+Base Features
100+ Advanced Features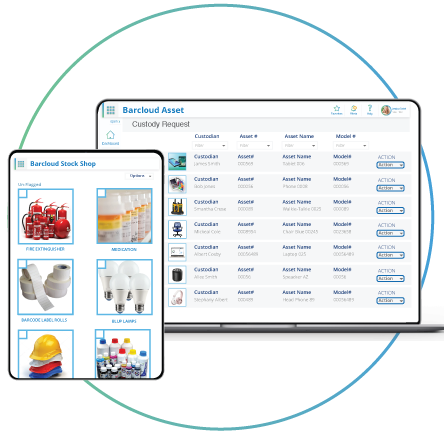 Shopping Carts
Inventory Shopping Cart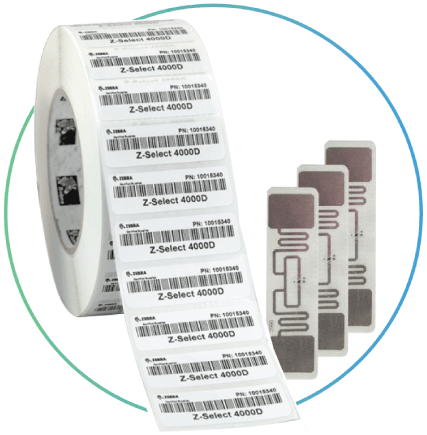 Barcode
Labels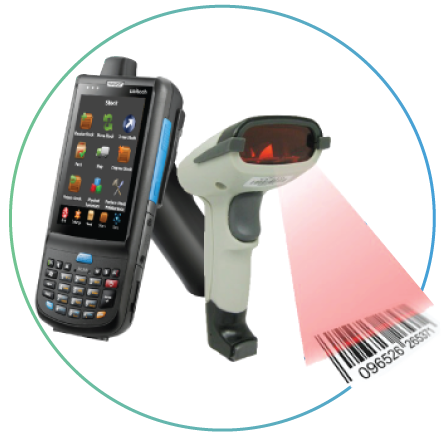 Barcode
Scanners
What Makes Us Industry Leaders
Take the guesswork out of business decisions.  In order to enhance individual and organizational workflow, our fully configurable Inventory dashboard offers users a visual representation of Inventory data. We have a wide range of features allowing users to consolidate data into one easy to read dashboard for better business results.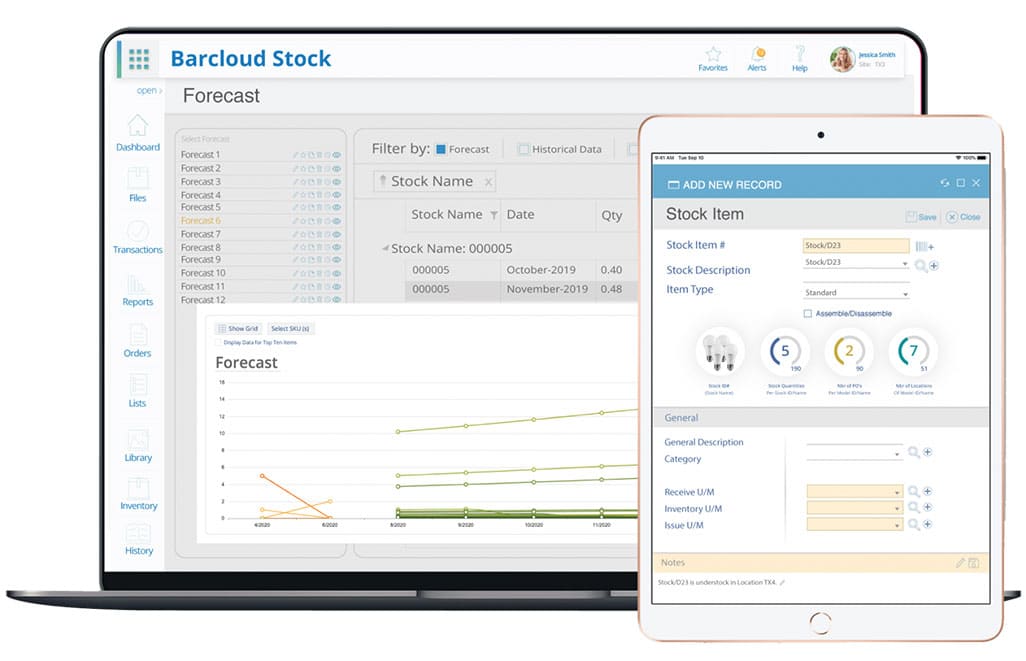 Where Our Inventory System Is Beneficial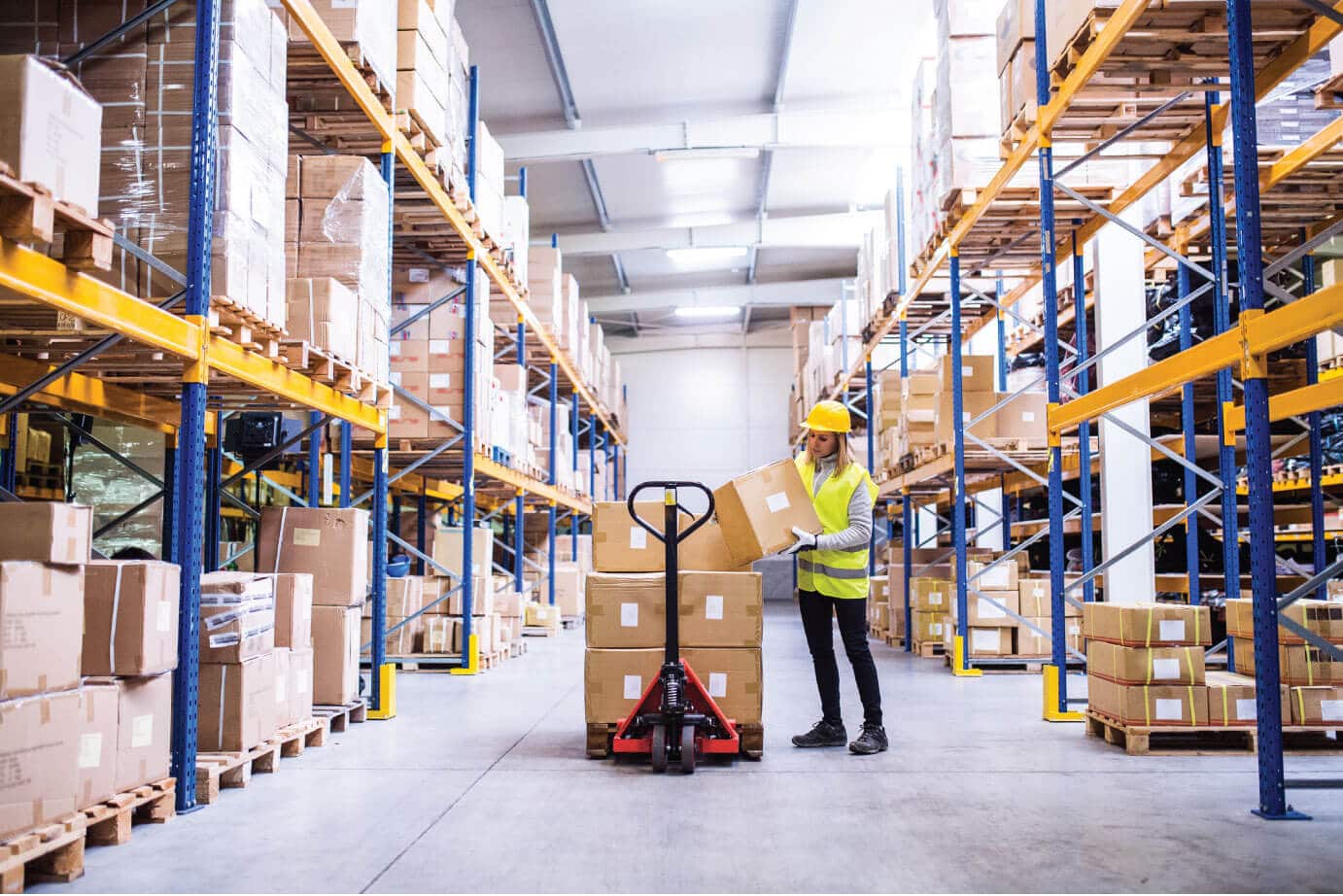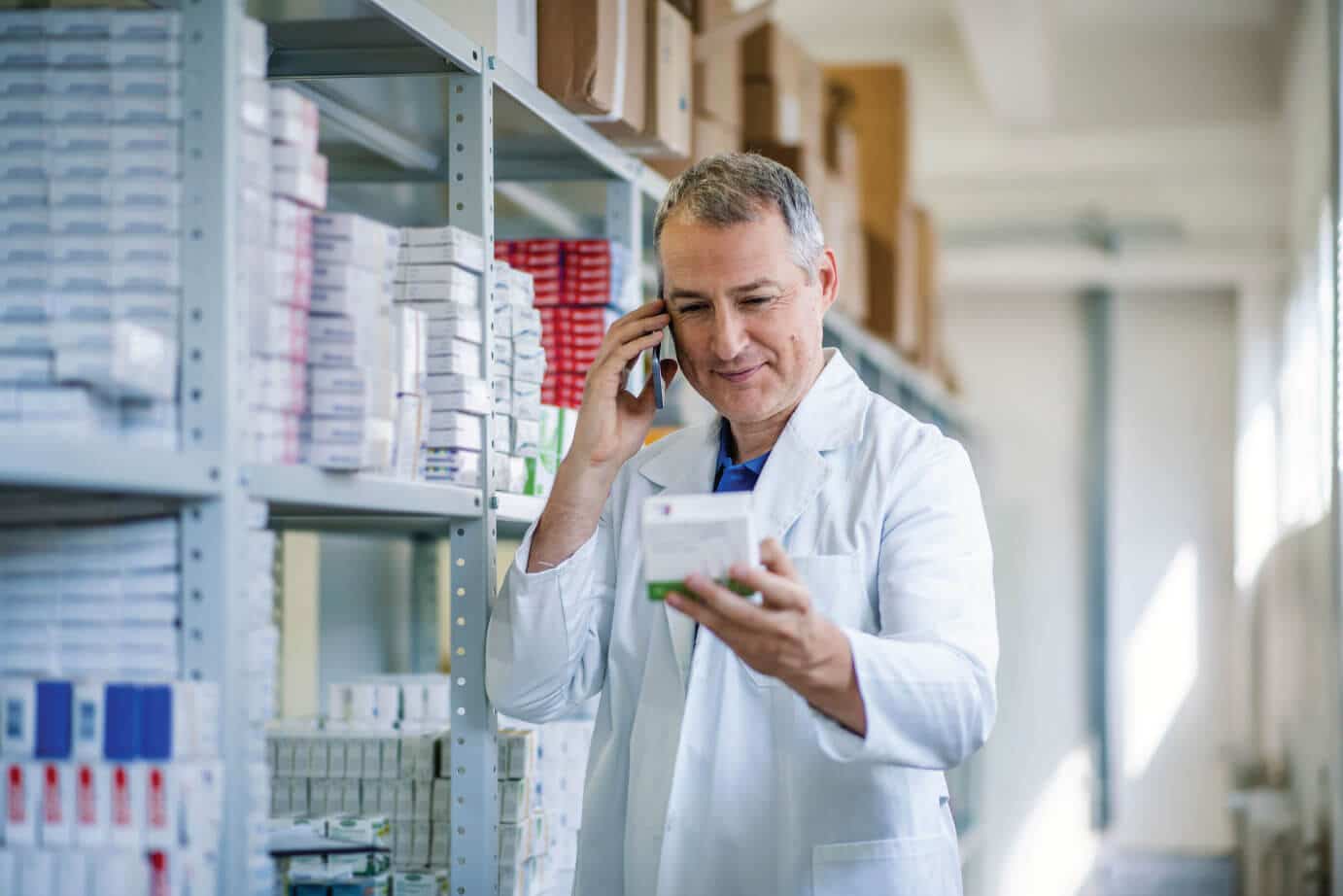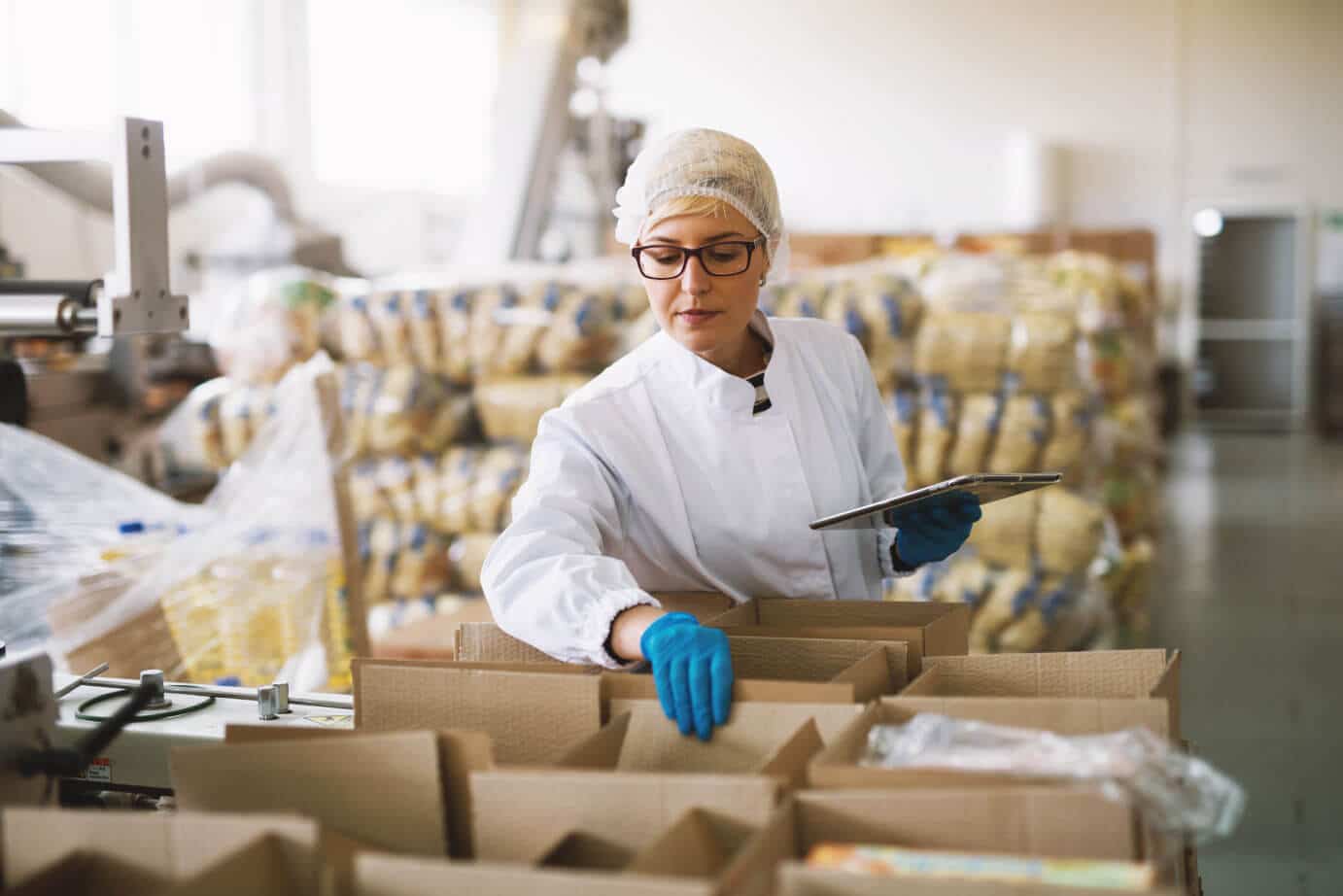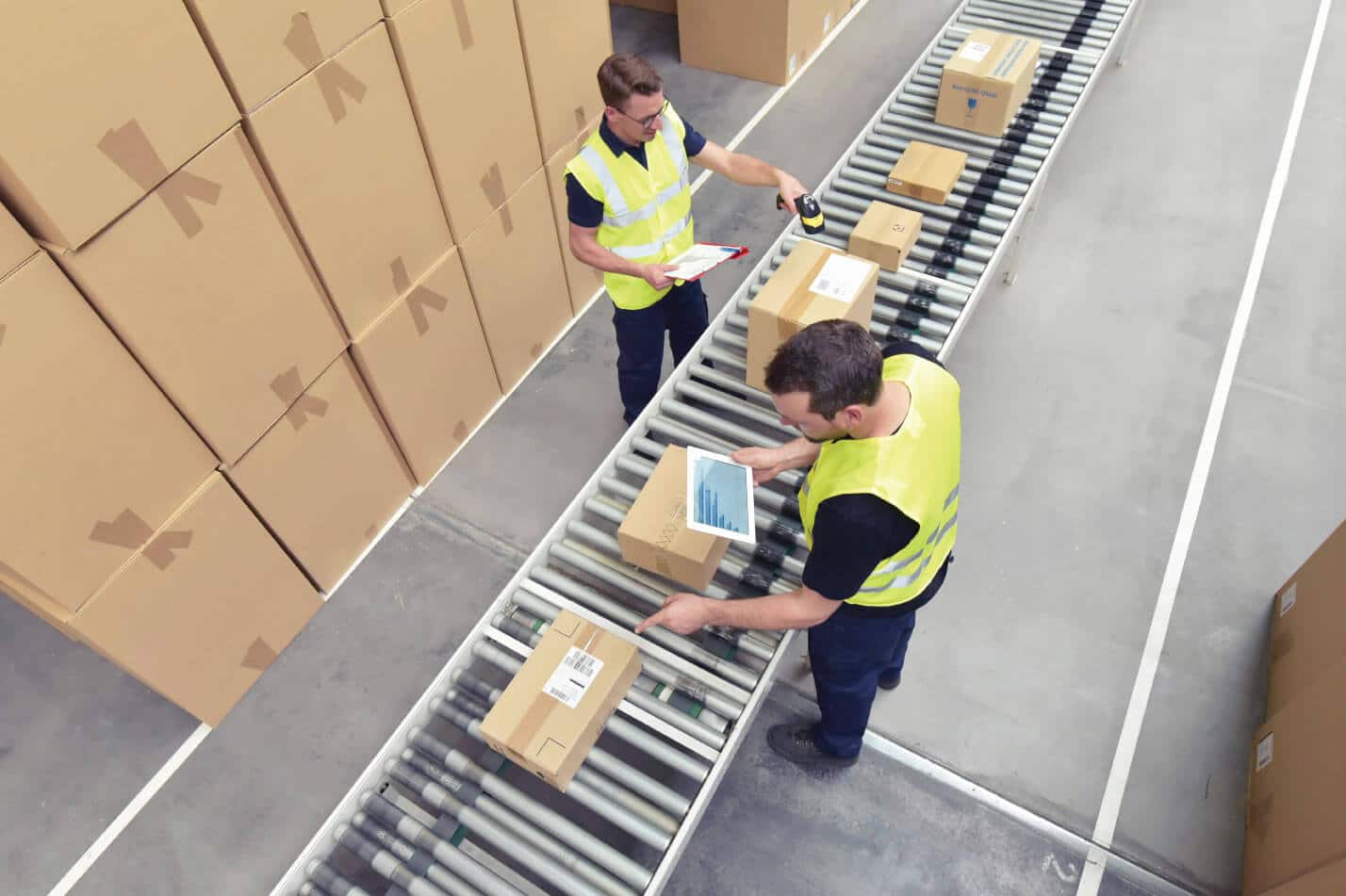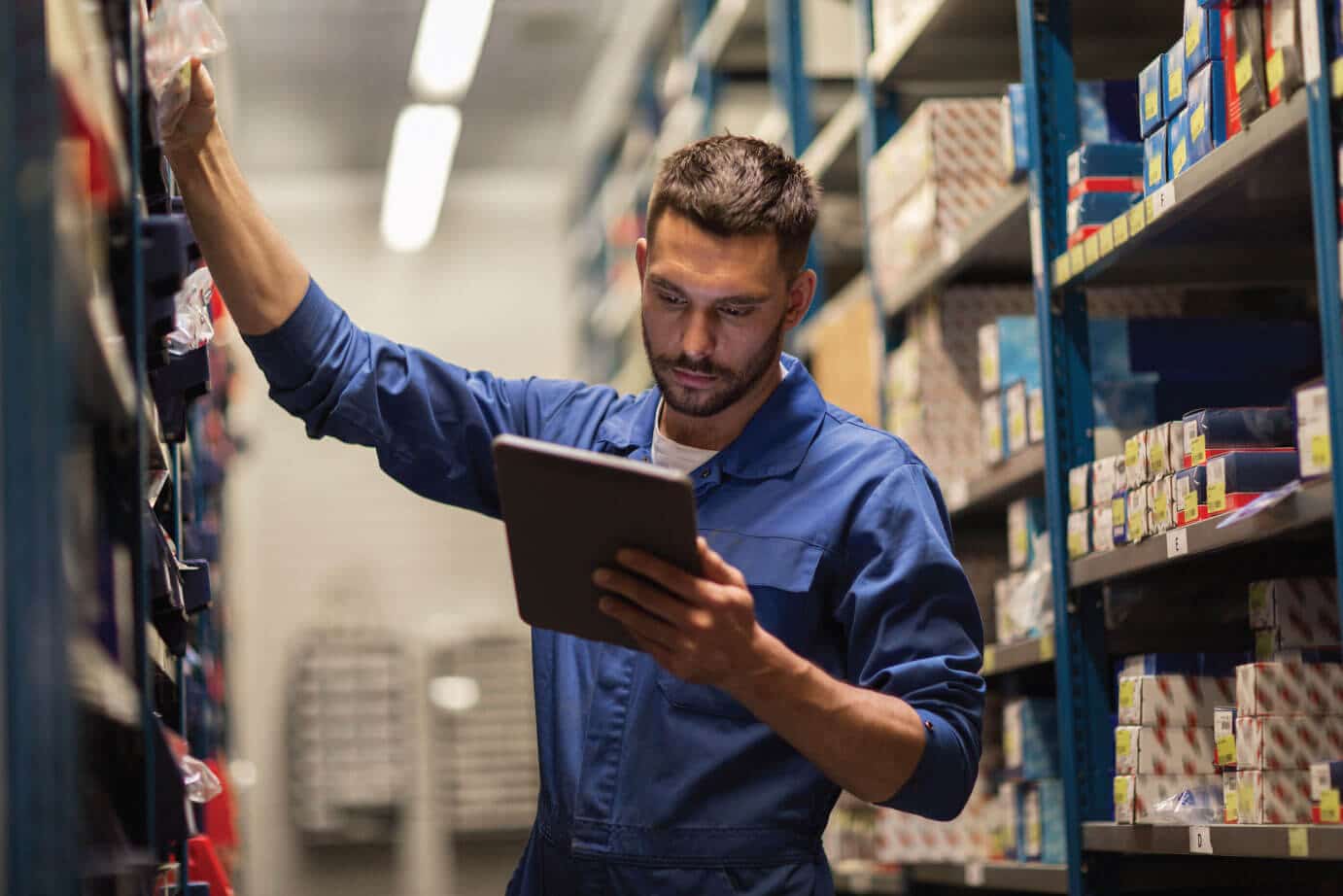 A Highly Configurable Inventory System that Works for You
Our Inventory System grants visually pleasing interfaces with relevant features and capabilities. The requirements for Inventory Tracking can often differ between industries and customers, and even from one department to another within the same organization. This is why a highly configurable solution is essential. For example, one company might need the ability to add barcode labels on SKU Inventory items, an expiration date, and a small description, while another company may only require specific serial numbers. Whatever your needs are, we are the solution for you!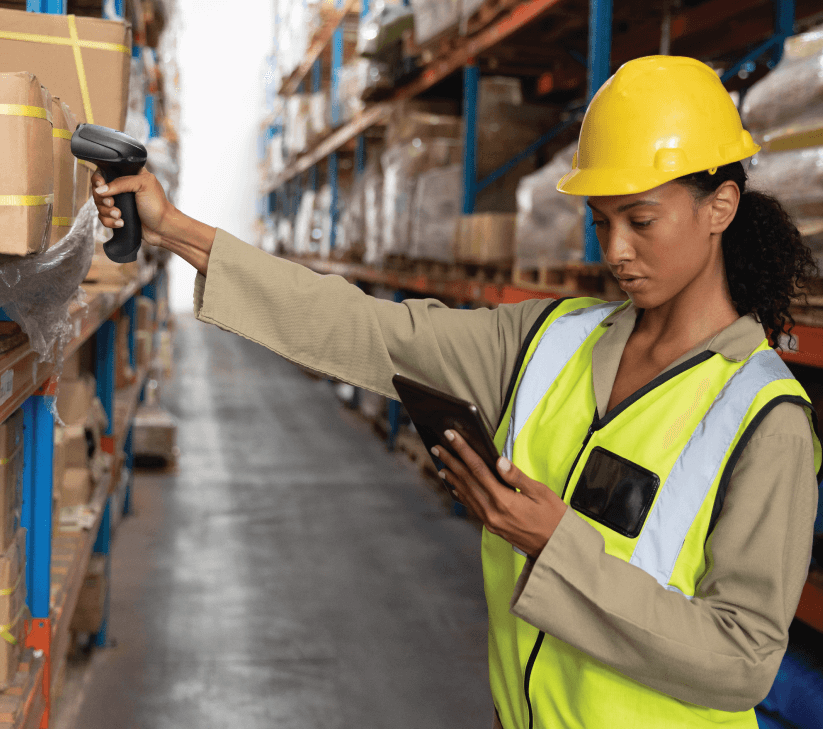 – For Large Corporate Entities
– Operating Inventory in various locations
– Consolidating Many Standalone Deployments
– For Middle-Sized Organizations
– Requiring one database for Inventory
– Demanding separated Information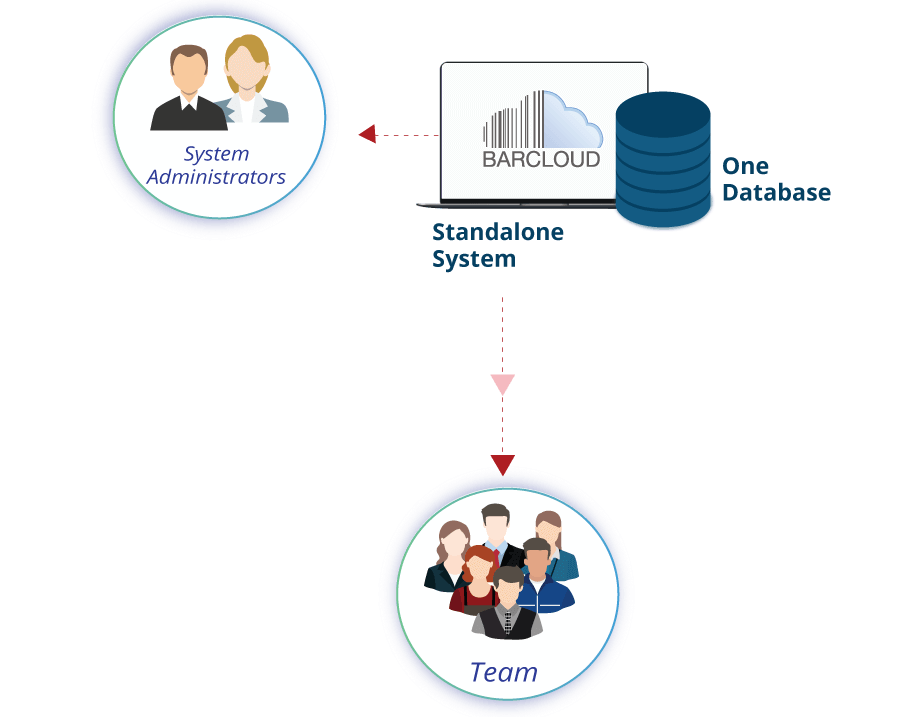 – For Organizations Smaller in size
– Operating in only one Location
– Expecting Future Organization Growth
Three Different Interfaces for Three Different Users
Interface 1:
For Inventory System Users and Administrators
Interface 2:
For Enterprise Super Users to manage the inventory Data for Multiple Standalone Inventory Systems
Interface 3:
For Non-System users and shoppers of organizational inventory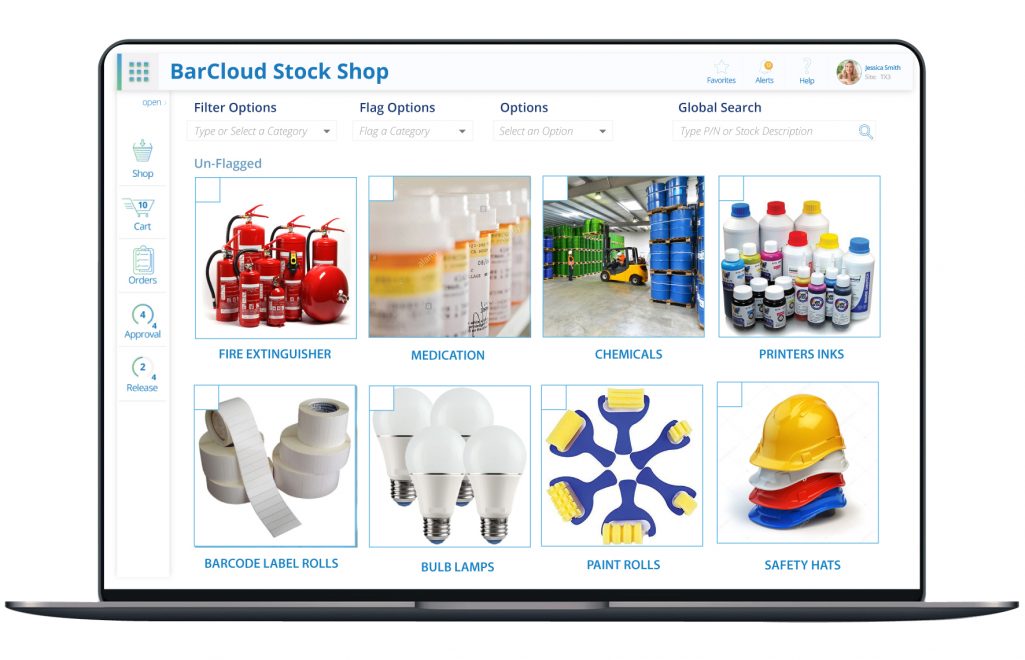 Our Cloud-Based Inventory System includes barcode scanners, real-time reporting, and the ability to track inventory items anytime, anywhere.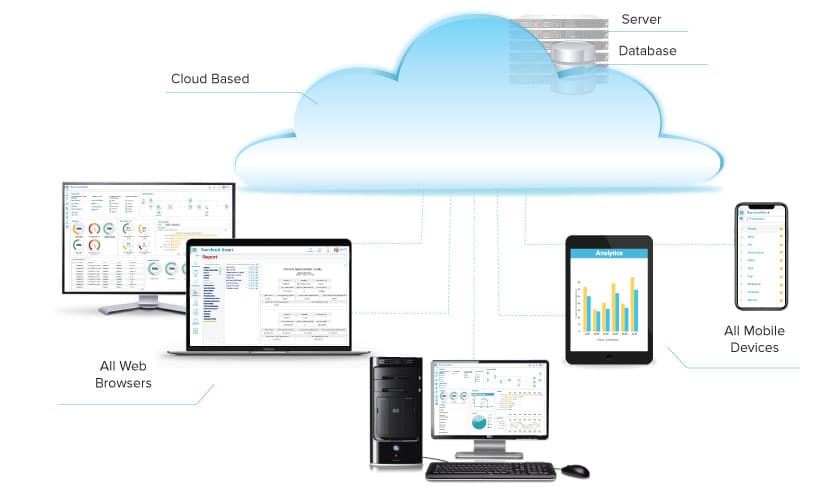 Our On-Premise Inventory System can fully operate in an offline mode and offers efficient and accurate tracking of Inventory items via Barcodes.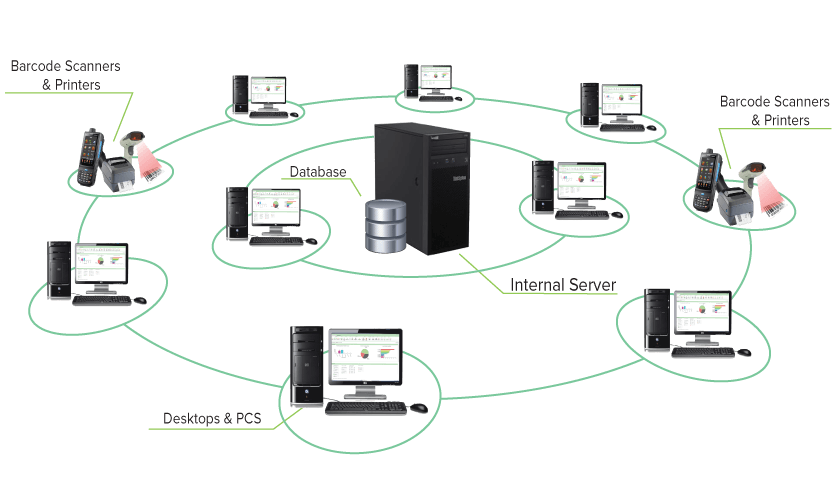 Top Features That Will Enhance Any Organization
Advanced Inventory Features
Inventory Kitting
Inventory system to track order fulfillment, create assemblies and accurately track inventory levels.
Order Approval Cycles
Digital approval feature for inventory replenishment and inventory consumption. Administrators preset the sequential approval cycles prior to individuals conducting those transactions.
Inventory User Security
Data security is a top priority with our unrivaled Inventory systems. Our customers can pre-set their security levels and user access rights with our Inventory System.
Inventory Receive
At the core of our products is the inventory receive transaction available on our Web and Mobile Apps. It is designed to handle all types of physical and non physical inventories.
Inventory Min/Max Feature
The simplest and best way to avoid under and over stocking of inventory is to preset the minimum and maximum inventory level for each item.
Inventory Forecasting
Inventory forecasting is available in the reports, it can be created as a custom made report and can be viewed in the grids and visual graphs.
Inventory Analytics At Your Fingertips
The advanced technology of our Inventory System allows greater accessibility for the most accurate information. This Inventory System integrates real-time analytics by streaming data directly to the high-level users, who make decisions, through the dashboard and reports. Strategic and data-driven decisions are made effortlessly with our analytics platform.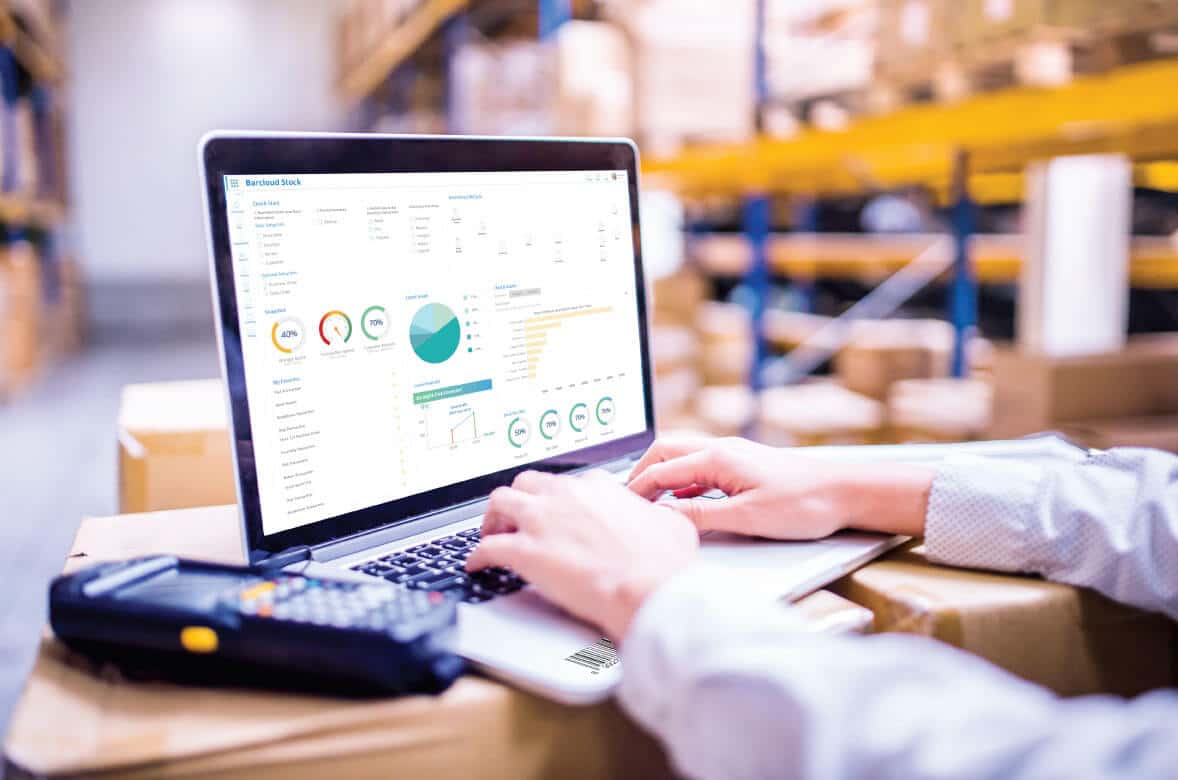 Trusted by Thousands of Businesses and Teams Worldwide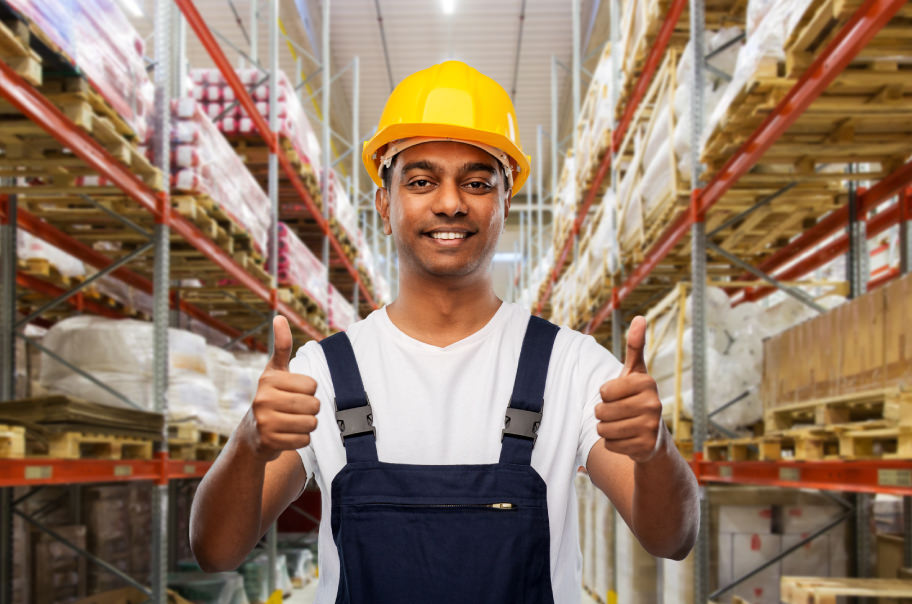 This Inventory System enabled our employees to find Inventory items by location. This allows us to save time. The employee can walk to the right location and get the Inventory item and quantity needed.
– Ashley Whittier, Customer Service Representative at Total Packaging Co

ASAP Systems has great Customer Support. They helped me every step of the way in making sure all my data was successfully loaded into the database. The exceptional training sessions allowed me to quickly grasp the functionality of the software and the way of using it.
– Jamie Kozel, Office Manager at TriActive America

Perfect customer service! The ASAP Systems team is so awesome! Thank you for everything. We are super satisfied with this user-friendly interface!
– Christine Wortham, Executive Assistant/Project Manager at Servpro of Downtown Las Vegas