Asset Reservation Feature
ASAP Systems' Best in Class Asset Tracking Solution, provides the Asset Reservation Feature that gives the users the ability to reserve assets ahead of time for checking out purposes. The system users may choose the timeframe for an asset to be checked out and eventually checked back in. Equipment may be checked out to a person, a location, or both depending on the preference of the user.
Mobile Asset Reservation Overview
You now have the tools and information you need to request a company asset or shared piece of equipment straight from your mobile device. Watch the video to learn more about the mobile asset reservation capabilities.
Security and User Access Settings
Admins can set-up an unlimited number of Reservation Users, which allows them to find the info they need and create reservations, but denies them access to making any unauthorized changes in the system. It is easy to create tiered roles and simplify your workflow.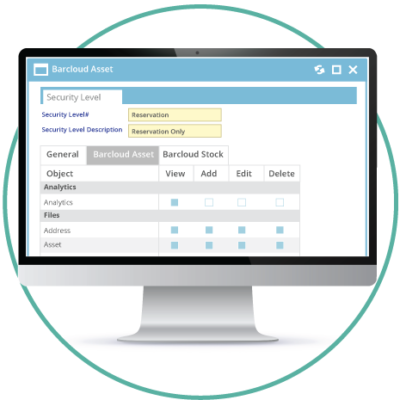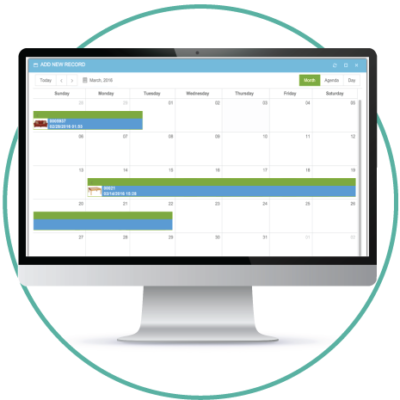 Calendar View for Scheduling
Visually track equipment that is reserved using the calendar interface. The calendar lets you quickly view and book available time/date slots. You can see an image of the reserved asset, along with the asset number, the person who reserved the asset, the "to be checked out date," and the expected pick-up time
Equipment Reservation Data Grid
Easily manage Reservation Files with tools such as drag and drop navigation, group view, and batch actions. You can search, organize and filter the data to make it as simple as possible for employees to reserve the equipment they need, when they need it.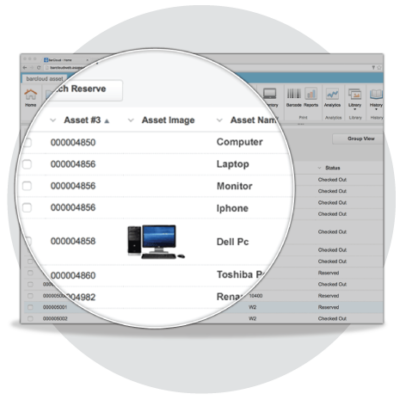 Schedule Viewing Formats
Choose between the monthly, daily, and agenda (list) viewing formats. The monthly view gives you an overview of asset usage, check-out dates and check-in dates. If you want to focus more on the detailed information for each day, the daily view is preferred. You have the flexibility to change the format according to your situation.
Filter Asset Reservation Information
Depending on what you need to accomplish, you can filter the data grid to see only the information of assets that are either available, have been reserved, or checked out. This functionality comes in handy if you are dealing with hundreds of assets.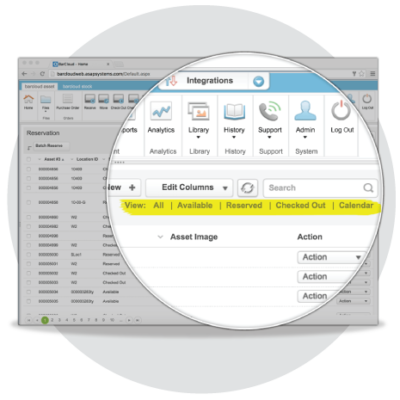 Ready to make your life easier? Give us a try!