Enhance Daily Workflow
Receiving assets has never been easier! Our Asset Tracking System enables users to easily receive assets such as IT equipment, office supplies, electronics, and much more. This feature provides users with the benefit of receiving multiple assets quickly and easily.
What Makes us Best In Class
We built it for everyone and not just the System Users
Built-in Innovative Asset Tracking Features
Receive Assets to a Specific Person
Users have the option to specify a person the asset is assigned to. This can be done at the time of the initial receipt of the item or after.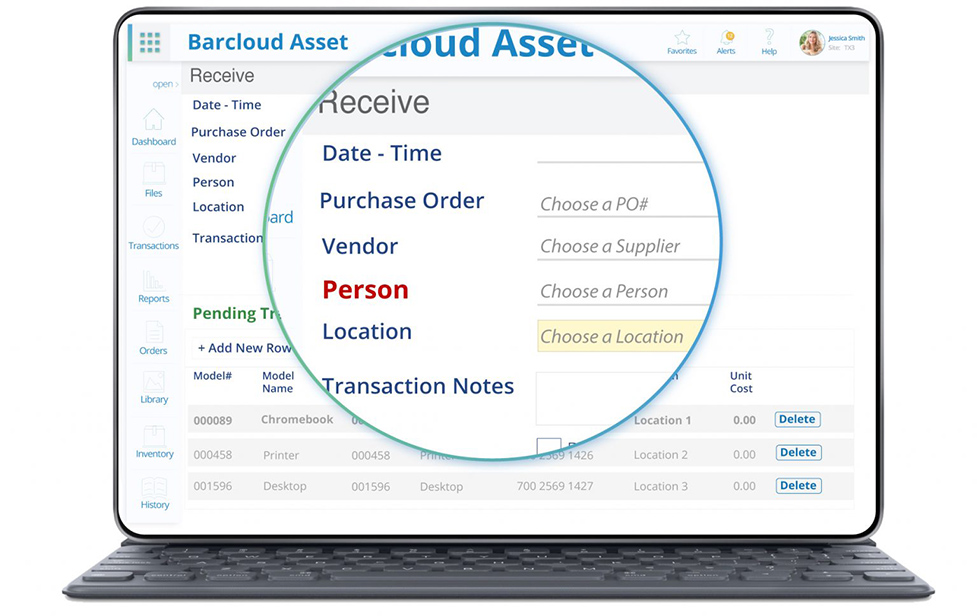 Receive Assets to a Specific Location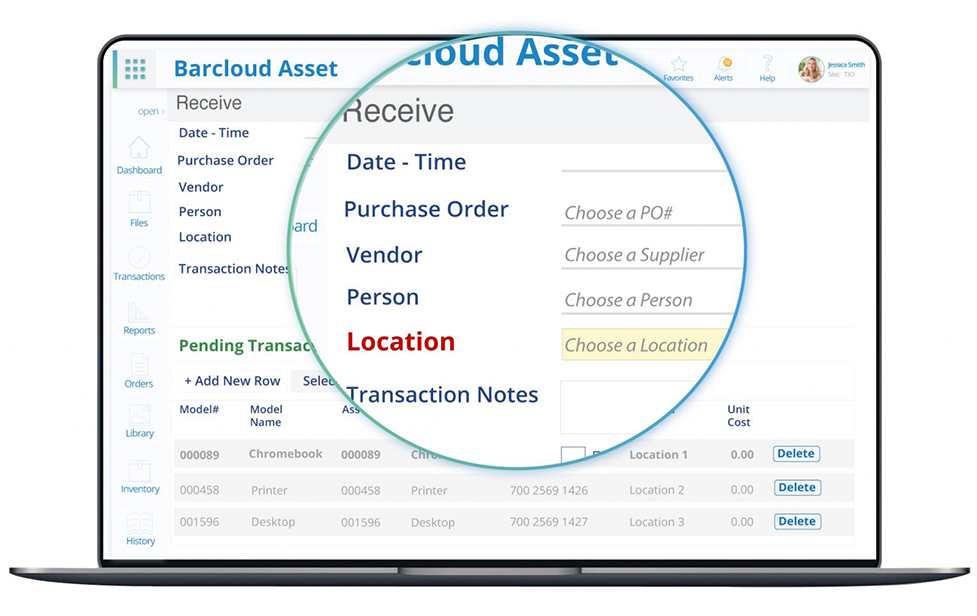 Assets can be received to a location that already exists or the user can create a new location on the spot from the receive transaction. For example, within Education, Chromebooks can be received to a specific classroom.
When receiving Assets, users can print a hard copy of the transaction receipt. Users can benefit from this feature later as proof and documentation of the assets were received. For example, Government entities require a hard copy for authentication on all received items, the system can automatically print out a receipt for all received items.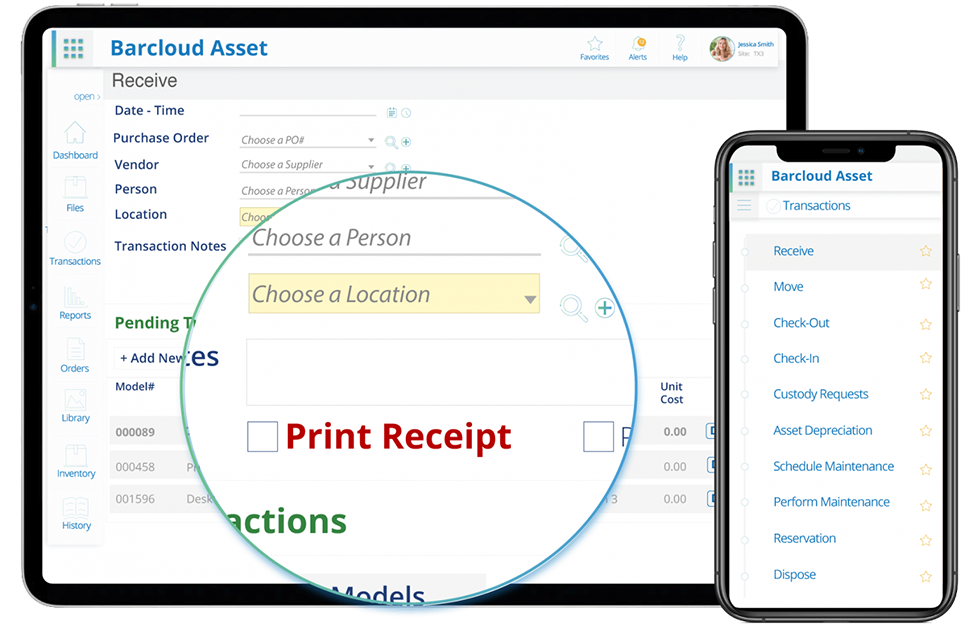 Receive Assets Using a Purchase Order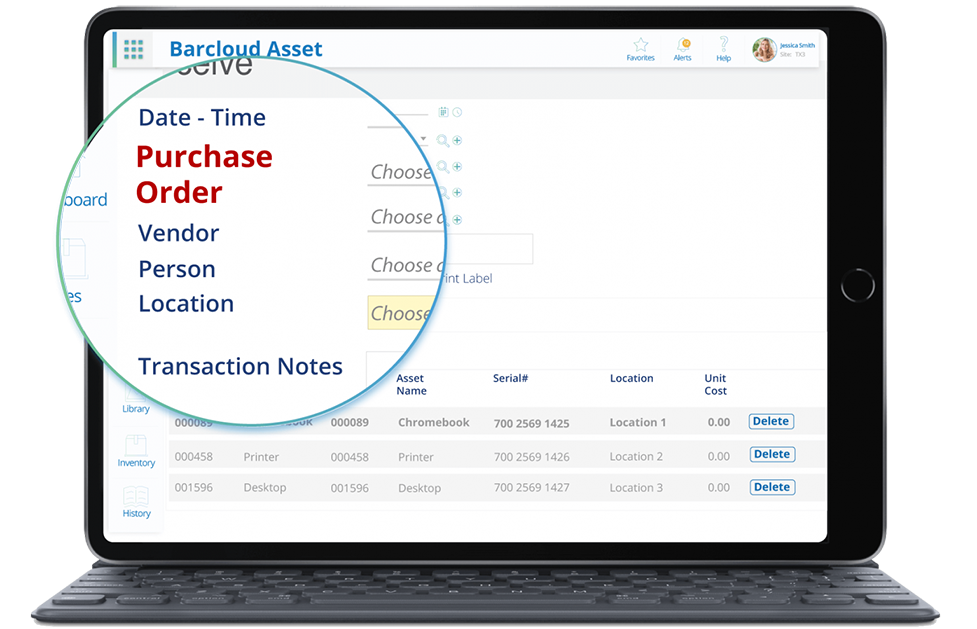 If the System is set to 'Full Validation', the list of assets is auto-populated and users can choose to select an existing or create a new Purchase Order from the Receive Transaction. For example, an IT organization purchases 70 new Ipads, using only the PO, the organization can automatically populate the receive form and receive the 70 Ipads. 
Asset Tracking Mobile App Auto-Save
To enhance efficiency, our Asset Mobile App, empowers users with the option to auto-save and eliminates the need to hit save every time an Asset item is received through the Mobile App.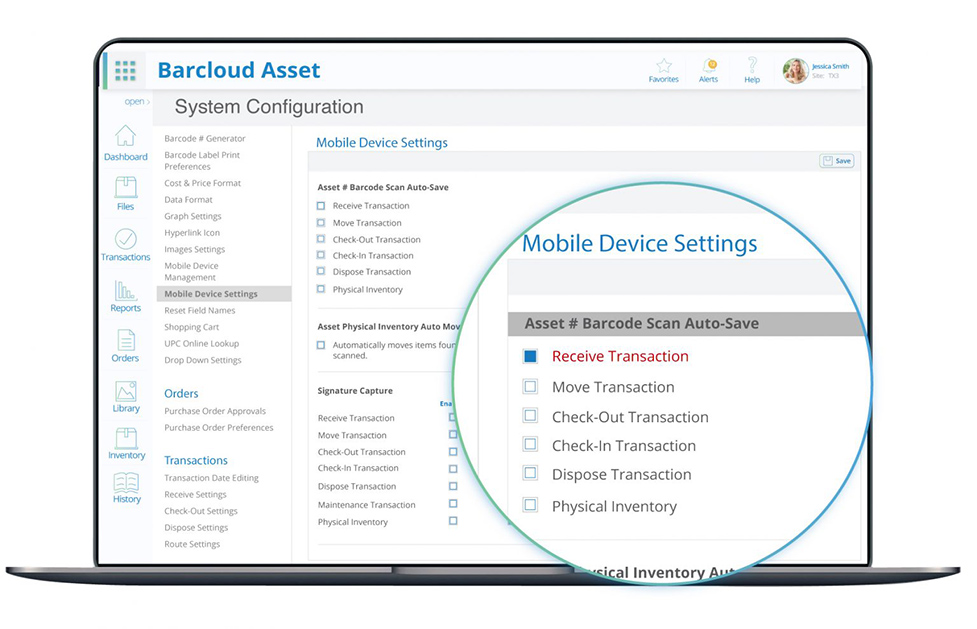 Asset Receive UD Fields Configuration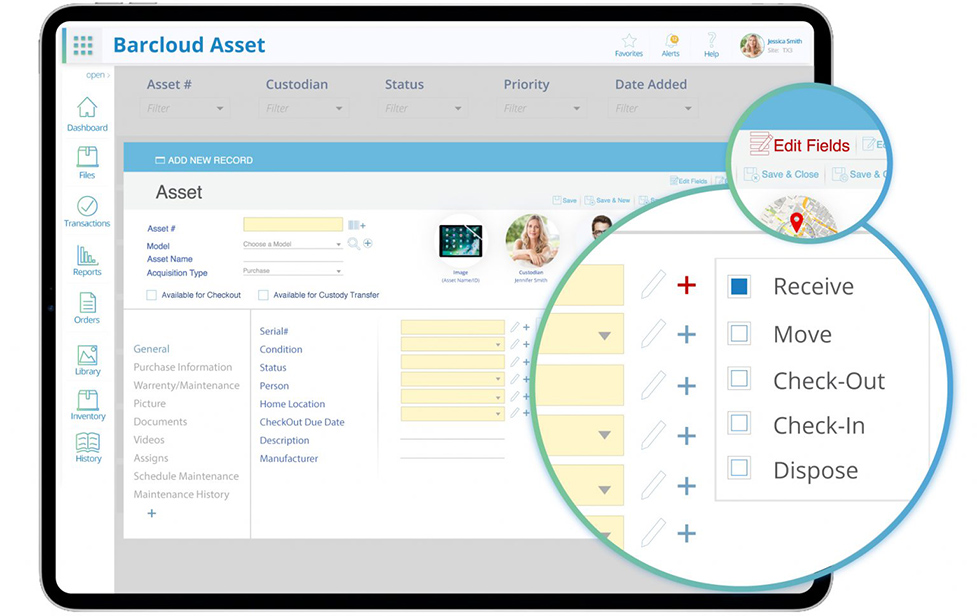 Our Powerful Asset Tracking System empowers users to add new configurable fields such as, manufacture date, inspected date, colour… 
Asset Tracking Receive Signature Capture
The Asset Tracking Signature Capture can be enabled by the Admin Users whenever the Asset Receive Transaction is performed to authenticate and enhance credibility.