Asset Tracking Check-Out / Check-In
Explore this Best in Class Solution with our Asset Tracking
Increase Accountability with our Check-Out / Check-In Transaction
Our best in class Asset Tracking System provide a simple solution to missing and lost assets. Our Asset Check-Out/Check-In Transaction offers the ability for users to reserve assets or tools, conveniently check out equipment with a return due date and time, receive status notifications on assets, and to easily check-in equipment. Offering total asset visibility, our Asset Tracking System ensures the location of any asset, who is responsible for it, and when to expect the asset to be returned.
How Does the Check-Out/Check-In Feature Work?
Our Check-Out / Check-In (COCI) Transaction offers users the ability to check out an item with a return due date and time, either by referencing a reservation or by simply selecting the location and/or person the assets will be checked out to. Watch and learn how the Check-out/ Check-in Transaction works.
What Makes us Best In Class
We built it for everyone and not just the System Users
The Parent/Child Asset Relationship Settings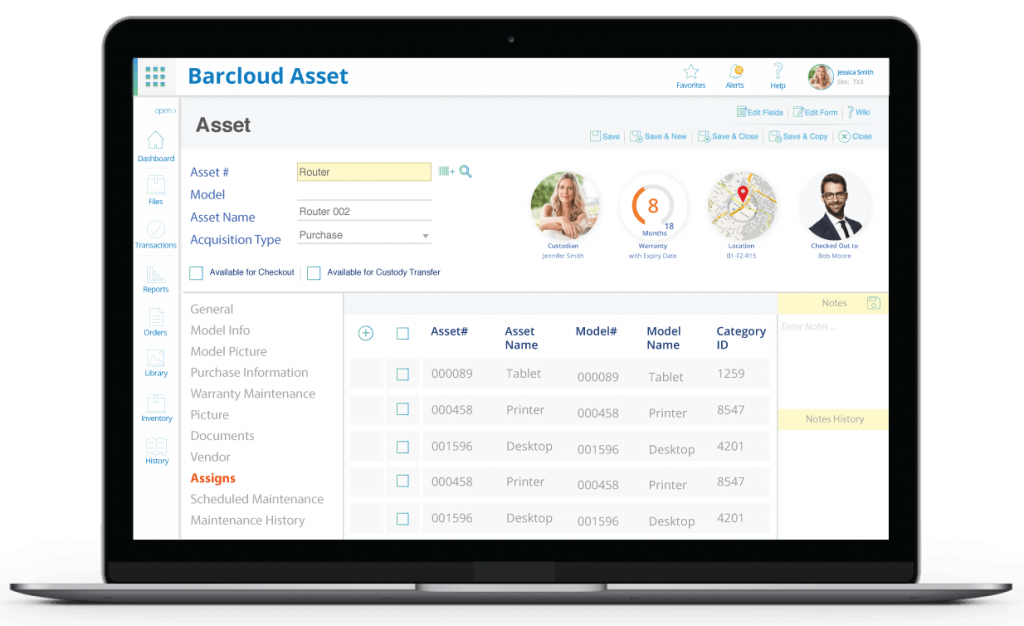 Our Asset Tracking System enables users to group assets together via the Assigns function. This enables users to check out the parent asset and have the system automatically check out all of the assets assigned/grouped to it. Scanning one barcode instead of multiple significantly simplifies the process. 
Multiple Asset Tracking Advantages and Benefits
Asset Check-In Due Date Settings
Administrative users have the ability to either predetermine how long assets can be checked out or empower the user to decide when to return the asset. Aimed at ensuring asset visibility, admin users can set a default due date, a specific number of days, and/or a specific time for the return of each asset item. Admin users can also allow users to check out items without any specified due date or time requirements.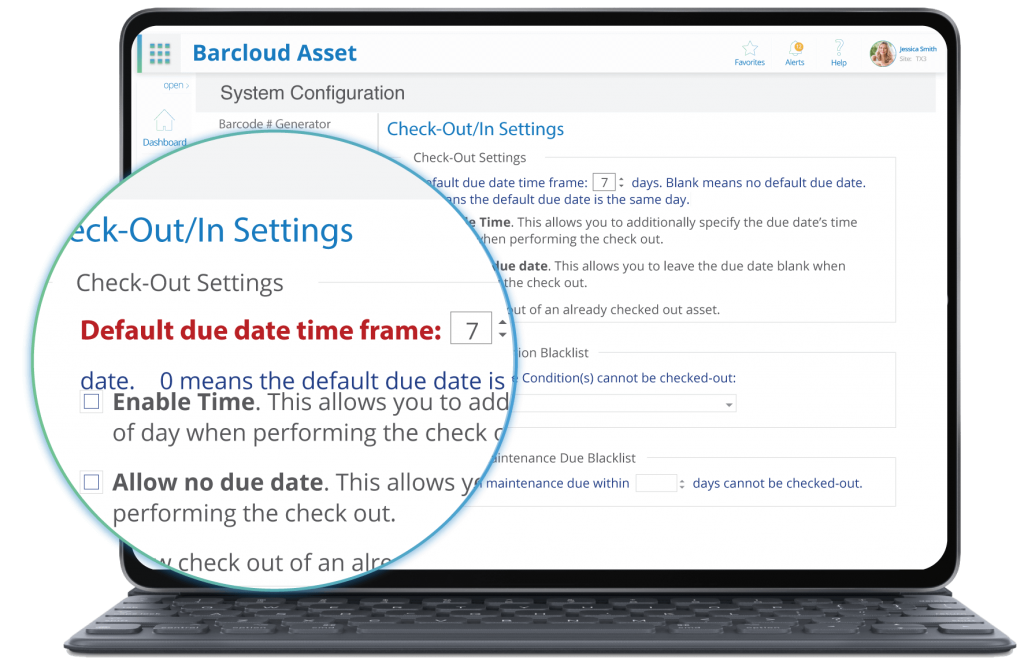 Asset Check In Due Date Alerts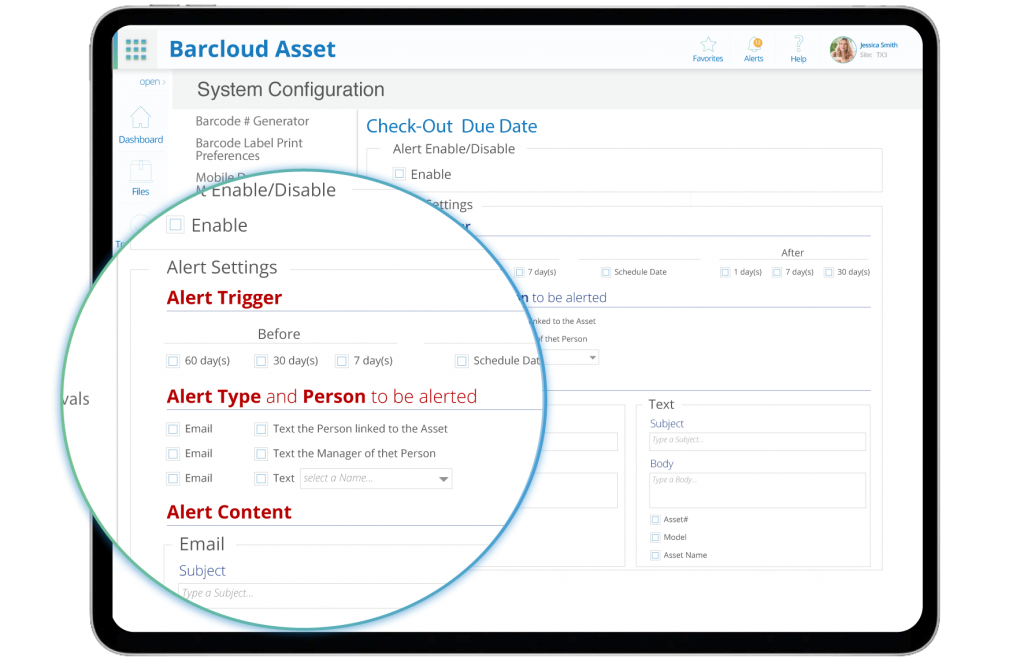 The Asset Tracking System offers the option to set up Due Date Alerts for assets that have been checked out. Alerts can be sent to the person in possession of the assets, as well as the person managing assets. Alerts can be configured in the form of an email or SMS text message. Admin users can select the appropriate personnel and schedule the alert before the due date, on a specified date, and/or after the due date.  Alerts can also be configured to include detailed asset information and custom messages.
Explore the multiple advantages of  the Asset Check Out for Admin Users:
Admins can enable the ability to Check out assets directly from person to person, and eliminate the check-in.

Admin users have the ability to disable assets from being checked out.

Asset Conditions are easily configured and can be set to include a list that ranges from new to not in use and so much more 

Assets scheduled for upcoming Maintenance are automatically prohibited from being checked because of scheduled maintenance.

Admin users have the ability to Force Check in an asset before its scheduled due date.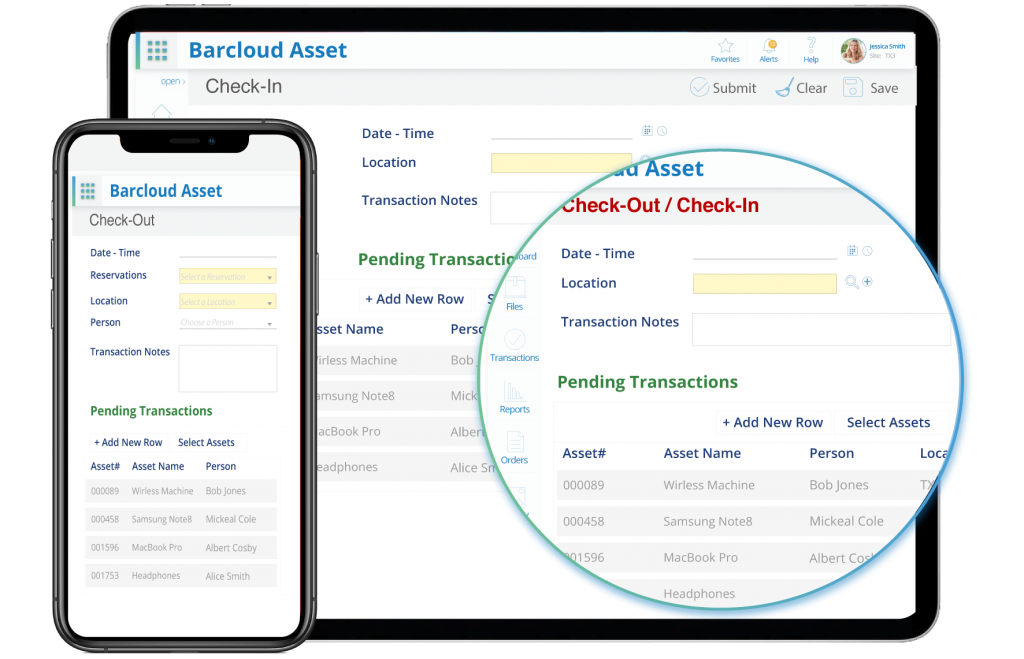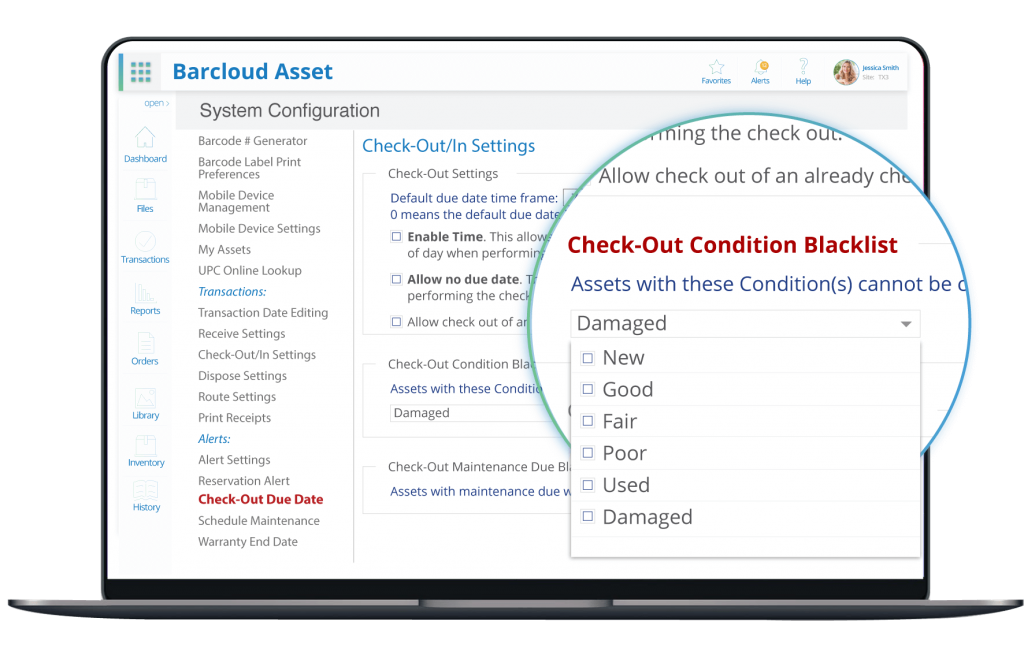 Within the Asset Tracking System, users can set specific conditions for when items are checked back in. The System can also prevent items with specific conditions from being checked out until conditions are changed. For example: if the condition of the Asset is tagged as "damaged", that asset will no be eligible to be checked out again until it is repaired and the condition is tagged as in "good Condition"
Create Tangible Transaction Receipts
Our Asset Check-Out/Check-In System adds a layer of traceability to the equipment management process by providing tangible proof of transactions. Receipts can be configured to include critical information such as contract/legal language, itemized lists, asset ownership, due dates, etc.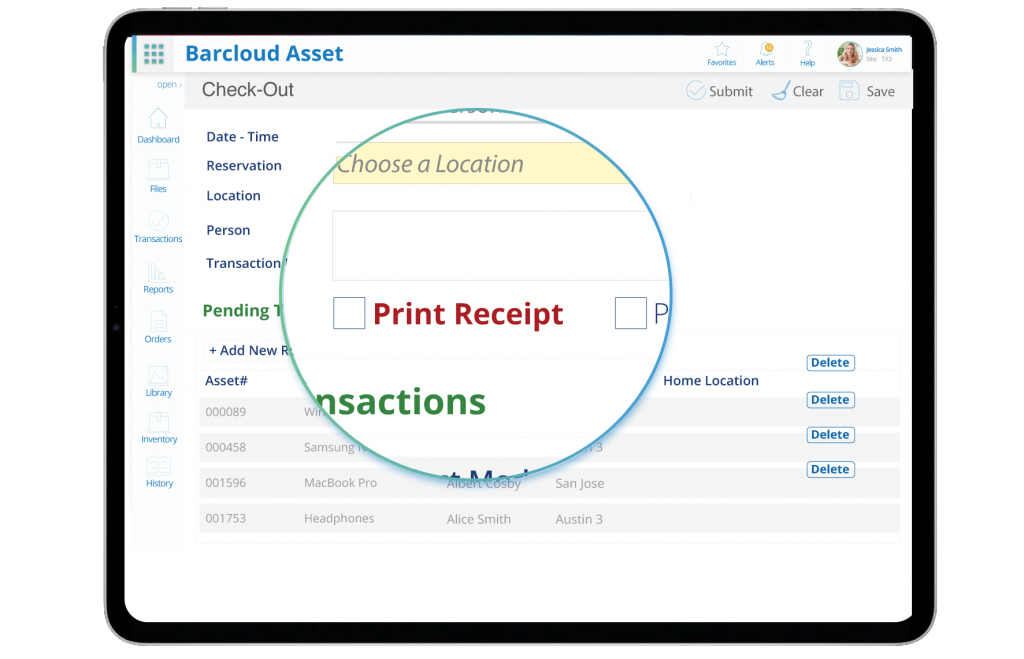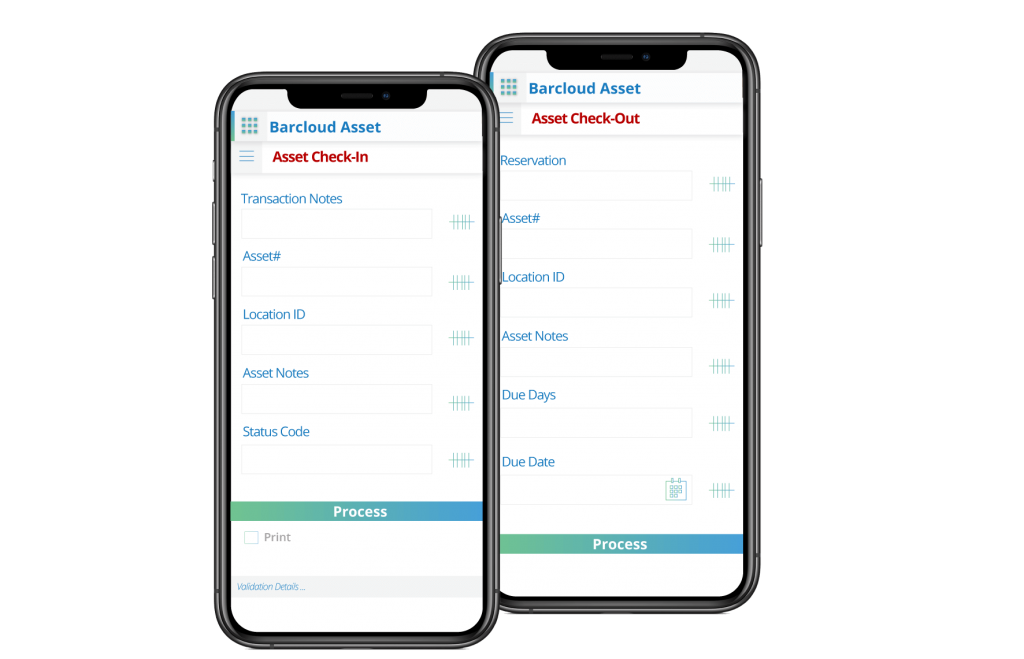 Increase flexibility while allowing management to always be on top of assets. Instantly Check-out / Check-in assets and easily receive, move, and assign equipment using the Asset Tracking System Mobile App.
Authorized non-system users have access to the  "My Assets" interface. This enables those users to view the list of assets assigned to them, reserve items for the future, and even request maintenance or disposal of assets.