Federal Agencies can keep track of their Assets and Inventory with our Barcode Software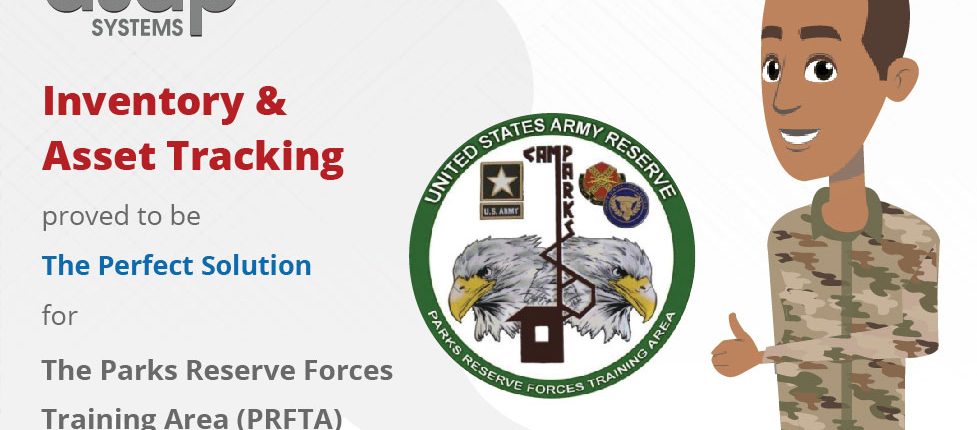 Our Asset Tracking and Inventory System proved to be the perfect solution for a United States Federal Agency, the Parks Reserve Forces Training Area (PRFTA), by helping keep track of Government Furnished Equipment and Inventory items.
PRFTA is a United States facility that is currently a semi-active mobilization and training center for army personnel. The facility was in desperate need for an accurate yet easy to use barcode software to help keep track of equipment, tools, and inventory items. Individuals would purposely omit the recording of Asset and Inventory items because of the difficulty of using tedious practices. So our user-friendly and configurable interface was the solution to their problem.
"User friendliness and configurability are the main reasons for choosing this system. Hands down, this System offers easy configurability at a very reasonable price.", explains Patrick Paschal, representative of PRFTA.
Our mobile barcode scanners helped personnel at PRFTA accurately track the movement of equipment. Further, they were able to run reports and keep track of important data such as purchase information, depreciation, warranty, and calibration. The Field Control feature offered an immediate benefit as it allowed users to easily configure the data fields needed for daily usage.
Our Barcode Software proved to be the perfect solution for addressing the needs of Parks Reserve Forces Training Area by helping them keep accurate records in a timely manner on their equipment, tools, and inventory items.
About ASAP Systems
We are ASAP Systems, a market leader in Inventory System and Asset Tracking Solutions that uses Barcode technology with mobile Barcode scanners, smartphones, and tablets. We help improve profitability by eliminating manual data entry, paper files, and forms and by automating record keeping. With our powerful System, businesses know 24/7 how and where Assets and Inventory are received, stored, used, and disposed of in the warehouse, field, and/or in the office. We have offices in California (headquarters), Texas and Chicago.