The All-In-One Warehouse Inventory System
Our Warehouse Inventory System is designed to cater to small, medium or large Sized Warehouses.
What We Do: Warehouse Inventory Management System
Warehouse Inventory Tracking And Inventory Control
Our Warehouse Inventory System that can be configured to fit the specific needs of companies of any size. The Warehouse Inventory System combines wireless barcode scanners, reporting, QuickBooks integration, and much more. The powerful system will help you manage not only your inventory but also your warehouse. Aside from route directed picking, our Warehouse Inventory System offers many of the same functionalities as a WMS such as picking, packing, and shipping. Our seamless software will help keep everyone up-to-date at all times, increase operational efficiencies, and ultimately save you time and money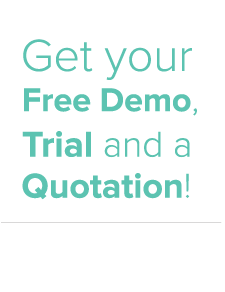 ASAP Passport has simplified our operations and enabled us to actually reduce our current inventory by 25 percent. Being able to have multiple vendors to select the pricing from is invaluable. Ray Stamp, Warehouse Supervisor/IT Admin of Lodder Brothers Ltd

Passport saved us so much time. We no longer needed to look through pages of handwritten item lists because we could rely on the accuracy of the barcode scanner and Passport database. Laura Griggs, Purchasing Department at San Clemente State Beach

Passport has allowed us to reduce inventory levels by up to 65 percent. We no longer need multiple containers of the same item. It is all stored in one system. This saves us so much space. Arek Golonka, Business Analyst at Imbibe Inc.

This system was able to help us with the SQF process flawlessly. When raw materials are received, we assign them a lot number. Then we print that lot number onto a custom barcode and scan it into Passport. Jonathan Corfu, SQF Practitioner of Corfu Food inc.
Benefits of our Inventory System for Warehouses
Economical
Gaining productivity, reducing and potentially eliminating costly steps/processes.
Improve Workflow
Enhancing employee and equipment resources through effective workflow management.
Improve Accuracy
Save time and improve accuracy by eliminating human errors.
Security Enhancement
Ensuring precise product tracking with configurable reporting on physical inventory counts
Inventory System Mobile App for Warehouses
This warehouse inventory application gives you the ability to view current inventory locations, quantities, users, and much more. Greatly reduce the hardware costs of purchasing wireless or cabled barcode scanners by instead using smartphones and tablets you already own as fully functional barcode readers. The Inventory System mobile app helps you make timely and well-informed inventory transactions from wherever you are located. Our mobile app is a comprehensive application that will handle your end-to-end inventory needs and make your team more productive.
Unparalleled Features of Our Warehouse Inventory System
Modular Design
Gaining productivity, reducing and potentially eliminating costly physical inventories.
Offers Real-time monitoring
Admin users can keep track of current, on hand, inventory values and evaluate any transactions made throughout the day.
Track All Inventory Received
Users can track the quantity, value, and history of all received inventory.
Receive to a Default Location or to a Scanned Location
Users can receive items to a pre-set location for that SKU or users can scan a location during the receive transaction manually.
Single Warehouse or Multiple Warehouses
Our Warehouse Management System can be configured to support all sizes of businesses and multiple locations.
Mobile Computing
Users can perform these transactions from the mobile application as well. This gives mobility and flexibility to ensure inventory is tracked correctly.
Maintain Standard Inventory Cost
Track inventory cost as it fluctuates; eliminating the need of manual cost tracking.
Records All Inventory Issued by Location
Users can access reporting for all inventory issued per location.
Complete Warehouse Inventory System

Warehouse Staff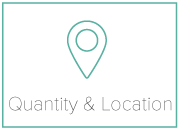 Warehouse staff are more effcient when using barcode scanners to quickly issue and receive inventory, move items, and perform physical inventory with the mobile app.
Useful reports can also be run to check on quantities, locations, stock numbers, descriptions, and much more.

Office Staff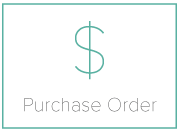 Offce and Accounting staff can use the desktop version of our inventory system solution to create purchase orders, sales orders, and run other important reports for warehouse management.
Our Warehouse Inventory System also integrates with QuickBooks to automate inventory tasks, such as bill and invoice creation, to make operations faster and easier.

Field Personnel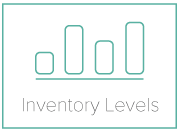 Keep your field personnel up to date with current inventory levels at all times. Sales and field personnel empowered by our software can better evaluate what is on hand and whether products are over or understocked.
Smartphones, tablets, and mobile computers can access this data from the Mobile app while on the road.

Warehouse Manager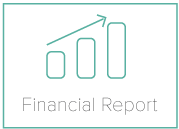 Warehouse Inventory System is great for supervisors and managers that need to access the latest financial reports quickly and easily.
Use a Smartphone or tablet to access this information anytime, anywhere.
Our Warehouse Inventory System - Case Study
Get Your Warehouse Inventory System Now!