Complete Inventory System
Many organizations are challenged to effectively manage inventory and to find a simple solution that is flexible, scalable, and powerful enough to meet all stages of organizational growth. Our Inventory System is the perfect solution. Designed to meet the needs of any organization, regardless of size, robust enough to meet any challenge, and yet simple enough for the day-to-day user. Our intuitive System empowers the System Administrator to configure every aspect of tracking requirements and it provides add-on features such as, Internal Shopping Carts, Multi-Sites, and Enterprise-Level Database Integration when needed. In its most basic form, users can Track Orders, Receive, Ship, control movement, and locate all types of inventory including, basic inventory, Serialized, and Batch inventory with expiration due dates.
Track 5 Types of Inventory
Standard Inventory: Standard inventory items refer to the inventory that comes with a single barcode number and is tracked in quantities.
Serial Inventory: Serial numbers are generally unique numbers that identify a specific item of a given type.
Serial with Quantity: Similar to serial, but in this case, there is a quantity attached to each serial number.
Batch/ Lot Inventory: A quantity of items typically produced within a single production run that are given a unique # and, usually, expiration date.
Non Inventory:

Non-inventory refers to any intangible item that can be issued but not received, for example, a service.
One Inventory System to Track Multiple Sites
Our Inventory System eliminates the need to purchase multiple Inventory Systems to accommodate Inventory Tracking within multiple sites. Supposing an organization has numerous warehouses, buildings, stockrooms, and/or departments, our Inventory System's Multi-Site Feature, empowers organizations to keep their Data separate and independent within each site.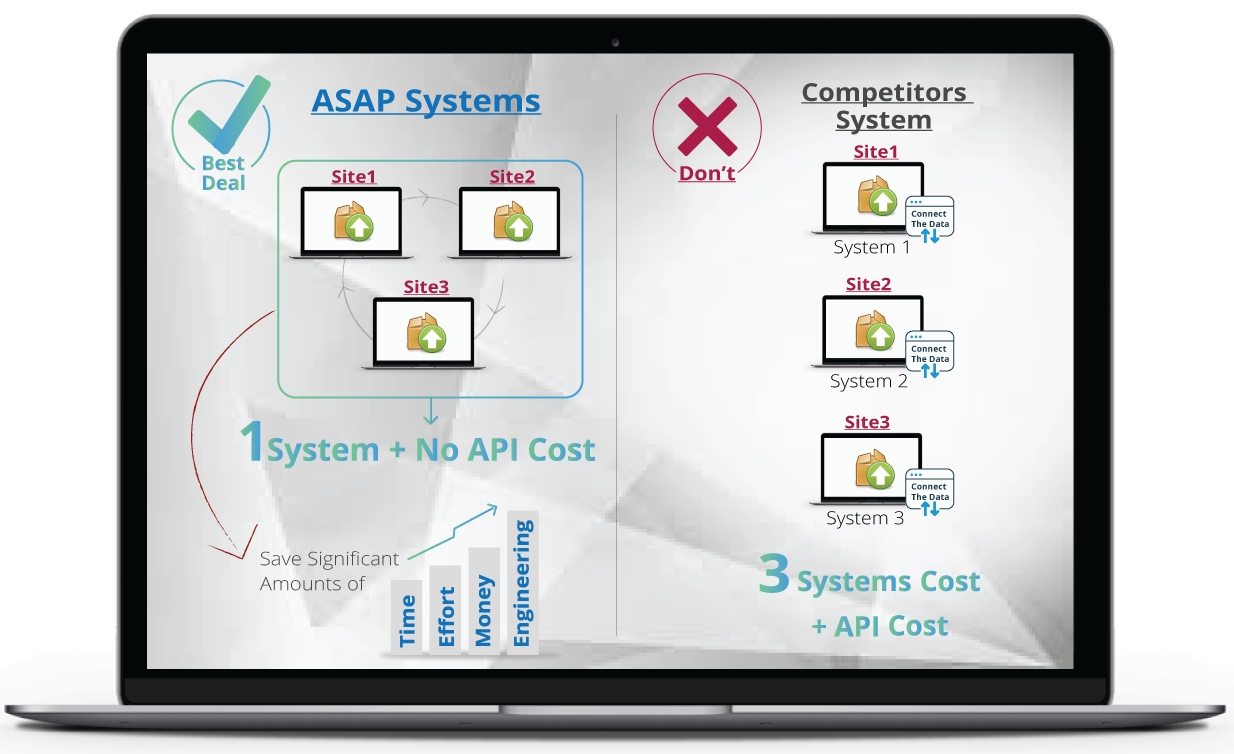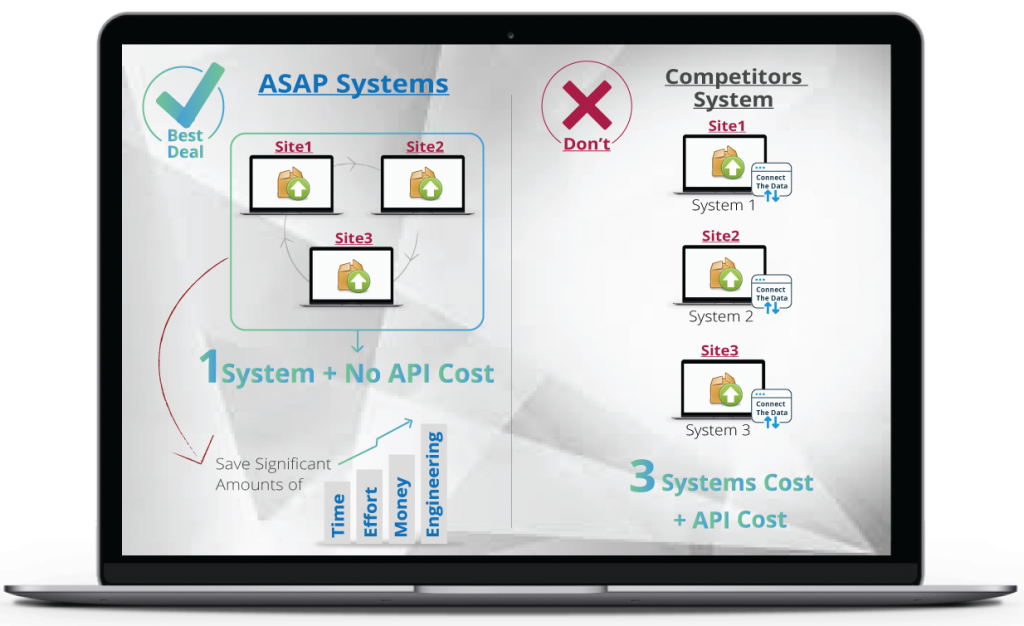 Where our Inventory System Is Beneficial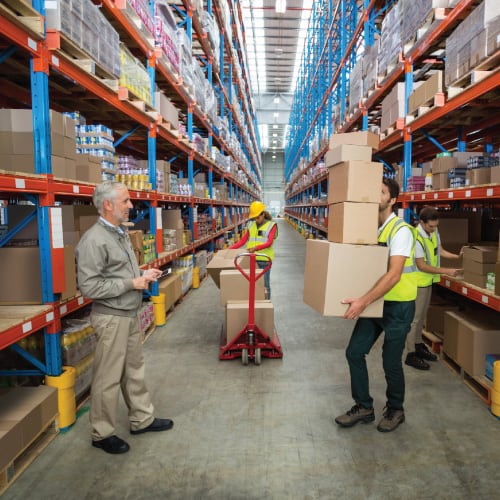 Warehouses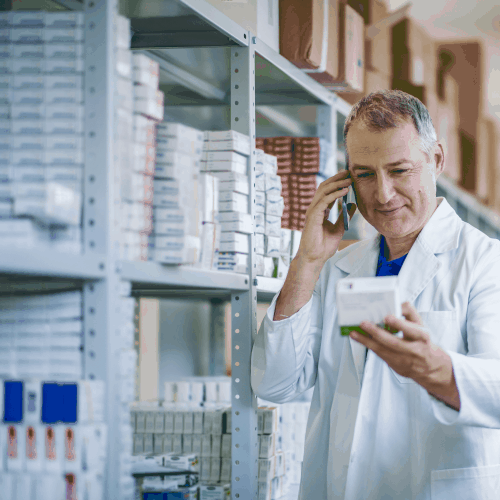 Stockrooms & Supply Rooms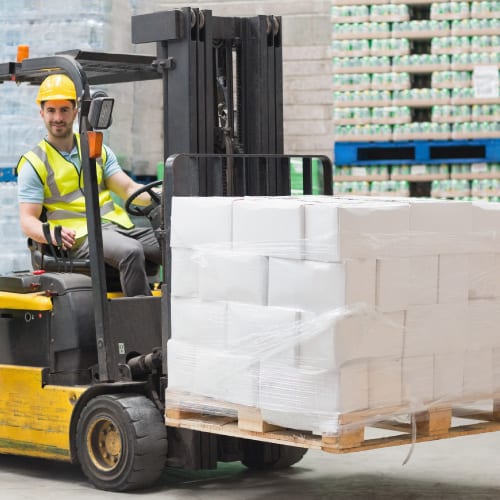 Distribution
Popular Enterprise Inventory System Features:
Inventory Forecasting / Artificial Intelligent: Our Inventory System empowers users to predict/estimate future periods of usage based on historical inventory data, for enhanced inventory replenishment processes.
Purchase Order Approval Cycles:

Our Inventory System enables up to 2 approval processes to manage purchase and sales orders easily and effectively.

Advanced Inventory User Security: To configure Security Levels and user access rights for a secure and effective Inventory System.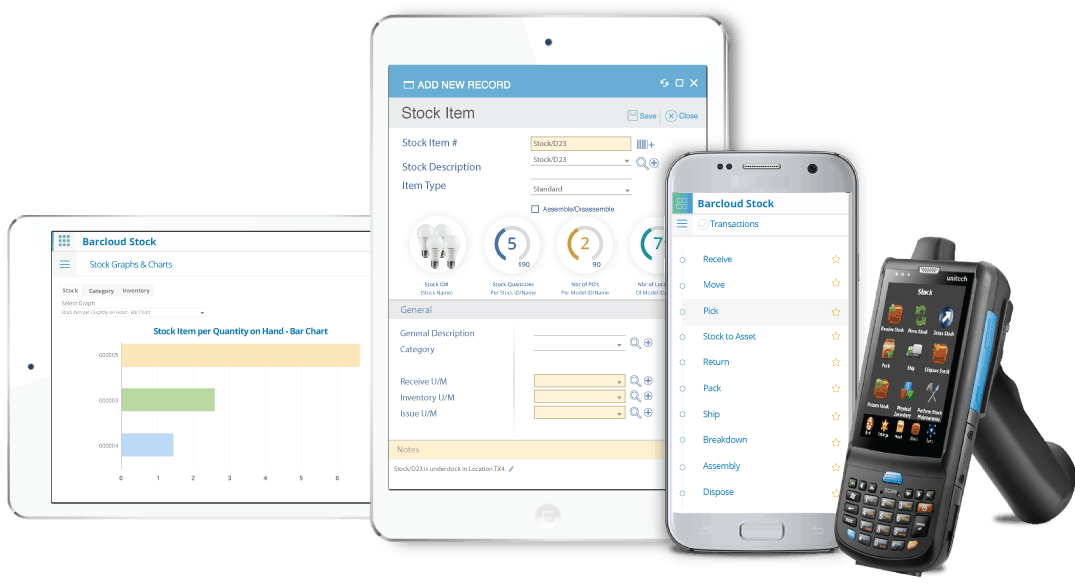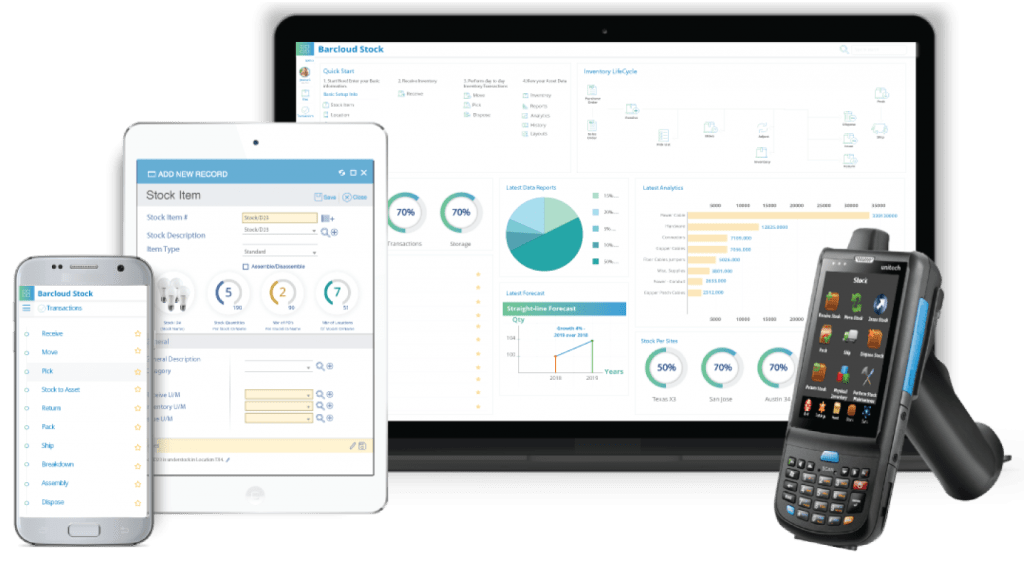 Popular SMB Inventory System Features:
Inventory Receive: The inventory system enables users to easily receive standard, serialized, serialized with quantity, batch-lot, and non-inventory items to a default location.
Inventory Min/Max Quantities Feature: Improve inventory replenishment, by enabling users to set configurable minimum and maximum inventory levels and get alerts for them.
Inventory Reporting: Our Inventory System enables users to generate unlimited reports that permit viewing important data in specific formats.

Best-Fitted Inventory Solution
Optimizing an Inventory System begins with identifying the needs to be tracked. In general, most inventory items have a part number, SKU, catalog number, or something similar. Within an effective and powerful Inventory System, those items would be identifiable with a scannable barcode label. Labels that can easily be generated anywhere a printer is available. Once you have got a method for easily identifying the needs to be tracked, you are on your way to maximizing the potential of your Inventory System.
Our Inventory System Offers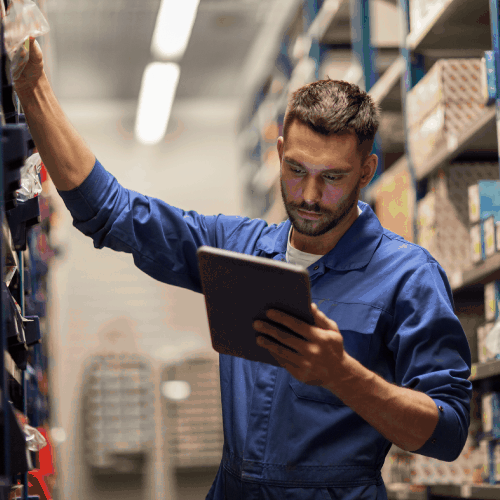 Inventory System users gain control, and oversight of inventory levels, distribution, and inventory data to effectively maintain optimal stock levels for current needs without excessive oversupply or loss.
Inventory Control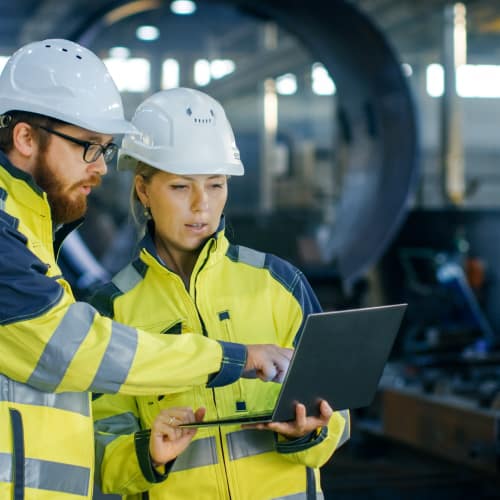 The controlled inventory is an accurate inventory. Eliminate data entry errors by using mobile Barcode scanners to scan stock item Barcodes. Automated monitoring of stock levels gives your business consistent, accurate and current data across all your locations.
Accuracy Improvement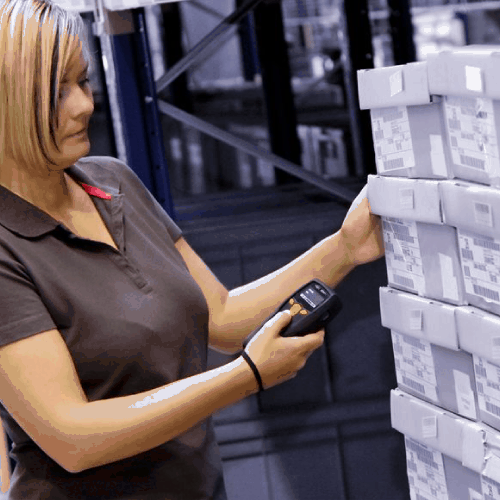 A good Inventory System allows you to spend less time on inventory stock control, reducing under stock and overstock, while improving cash flow. Real-time reports help you plan ahead to ensure you buy proper amounts of inventory and enhance strategic decision making and long term sustainability.
Bottom Line Improvement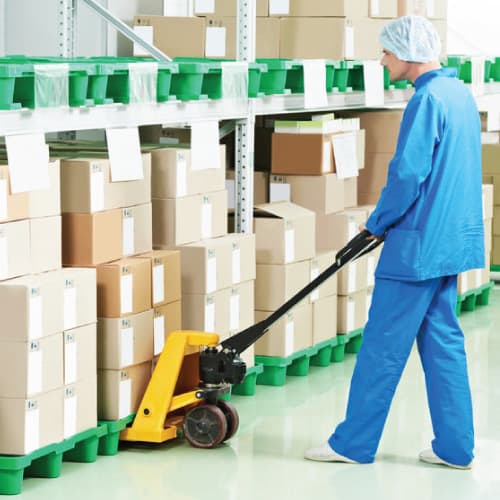 A powerful Inventory System helps radically in improving productivity and profitability within any company and can eliminate manual procedures so your employees can concentrate on other significant tasks.
Efficiency and Productivity Enhancement
Inventory System Integrations
Integrate your favorite Systems with our highly flexible Inventory System and Streamline your daily Inventory processes while ensuring efficiency.
A Highly Configurable Inventory System that Works for You
Our Inventory System combines trends and best practices for the best User Experience (UX). Our Barcode Tracking Solution offers a user-friendly and visually pleasing interface with features and capabilities that are relevant to individual users. Our powerful Inventory System interface is designed to adapt to a user's daily Inventory Tracking procedures and enables them to set favorite Inventory transactions, Inventory reports, etc. Acting as a shortcut, this feature reduces the number of clicks and provides users a direct path to their routine actions. With ASAP Systems' Inventory System, you can create your own inventory solution, perfect for you!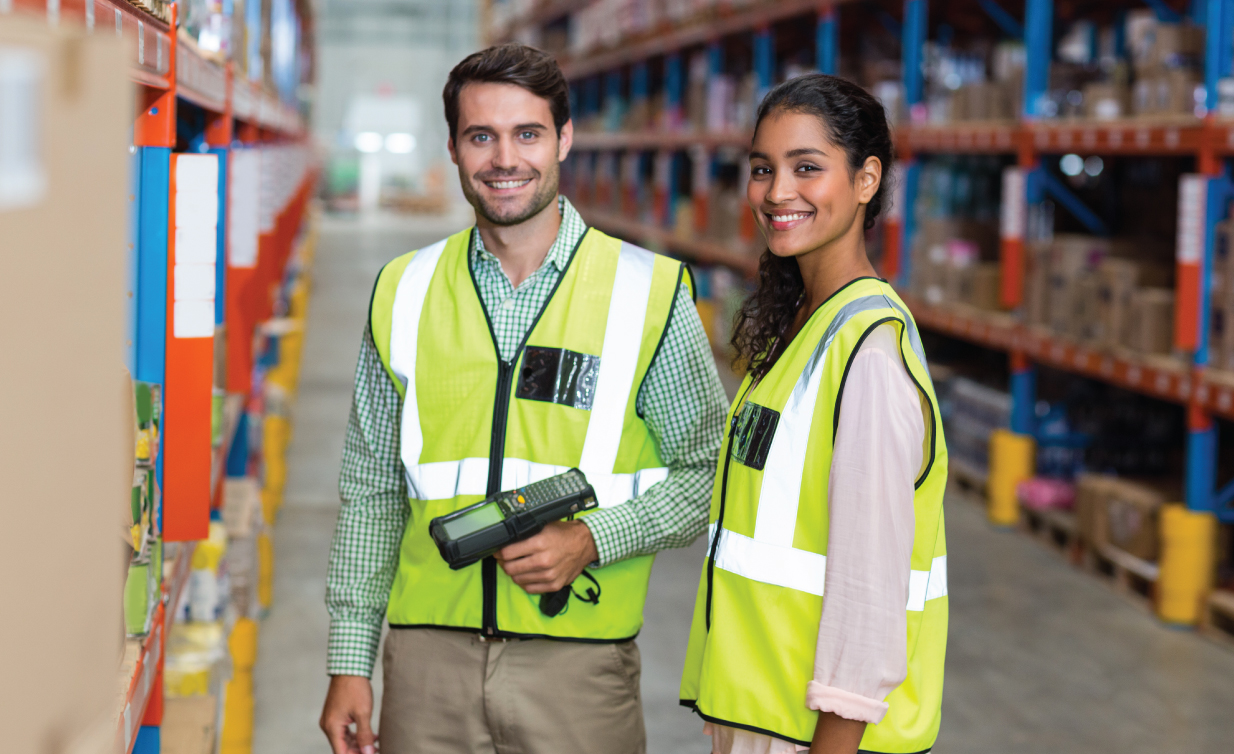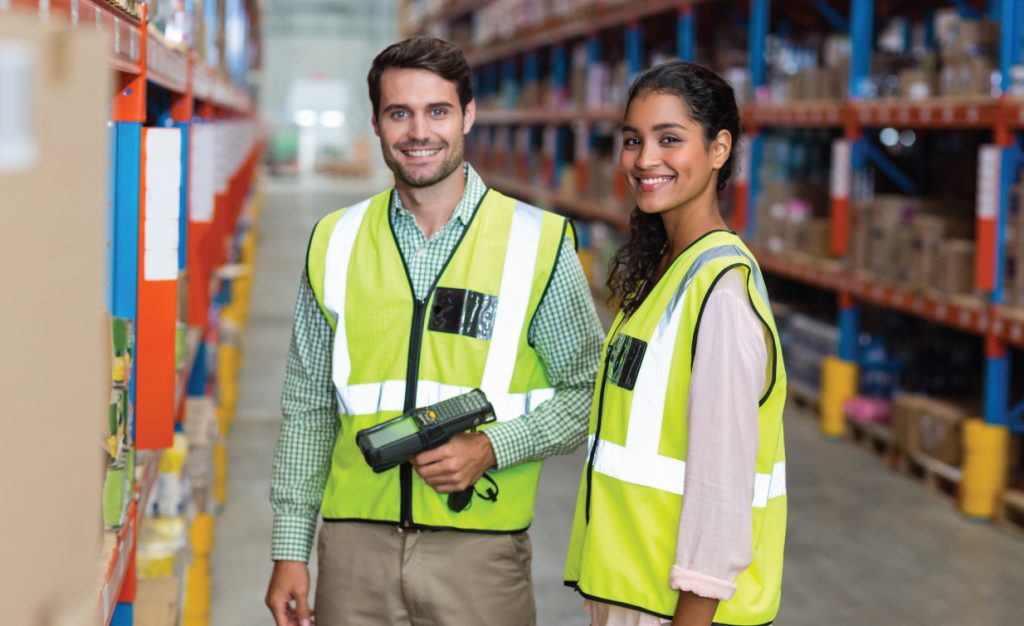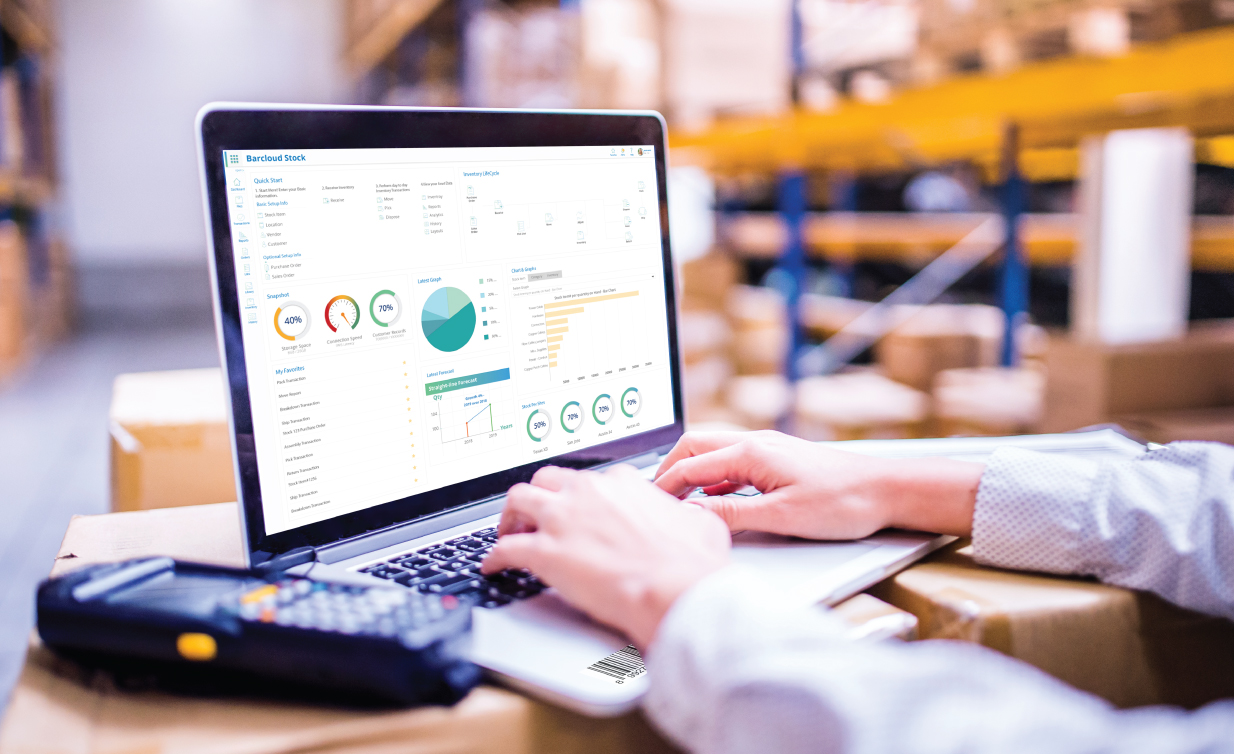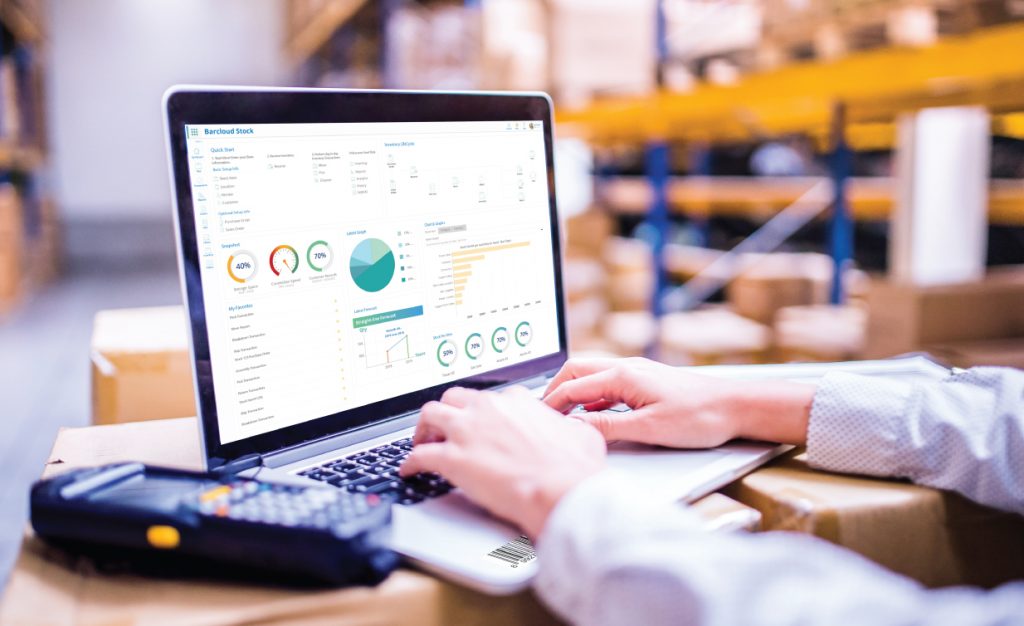 Inventory Analytics At Your Fingertips
Having access to accurate information at a moment's notice is a challenge that can be resolved by the advanced technology provided by our Inventory System. Our Inventory System integrates real-time analytics on streaming data directly from a user-specific dashboard. This enhancement enables users the ability to become more data-driven and more strategic in decision making.
Understanding SKUs, Stock, and Inventory
Inventory represents a business' stocked goods or materials, this can be raw materials or finished goods. The terms SKU, Stock, and Inventory are often used interchangeably. You can think of Inventory as raw materials that are consumed when building an assembly, supplies to do a job, inputs in a production process, finished goods, or products sold to customers.
Typically, Inventory is stored in a warehouse or storage area and the three basic attributes to identify Inventory tracked by location, SKU, and quantity. Batch or lot numbers are often used to track perishable Inventory Items, such as food or medications, in groups based on expiration or production dates. In addition, Inventory such as parts and components can be tracked by serial numbers using our Inventory System.
We are Here To Help You Find The Best-Fitting Solution!