Inventory Reporting Feature
Quick, easy, and configurable reports with information that matters most.
Reports with Details That Matter
Configure Inventory Reports with the details and information that matters most.  Our best in class Inventory System offers the ability to create and design as many configurable reports as needed.  Too busy to configure and/or design? No problem!  Our Inventory Reporting Feature has built-in system reports with all the standard details and information needed to deliver an effective Inventory Report.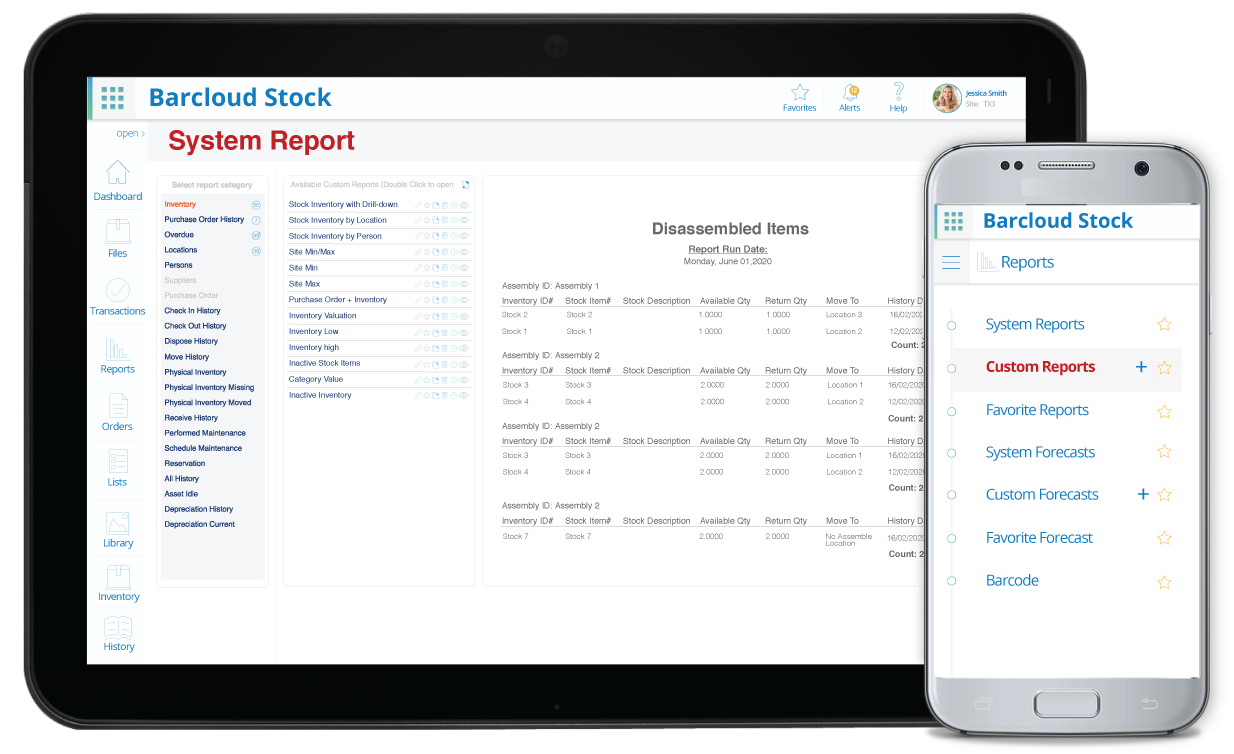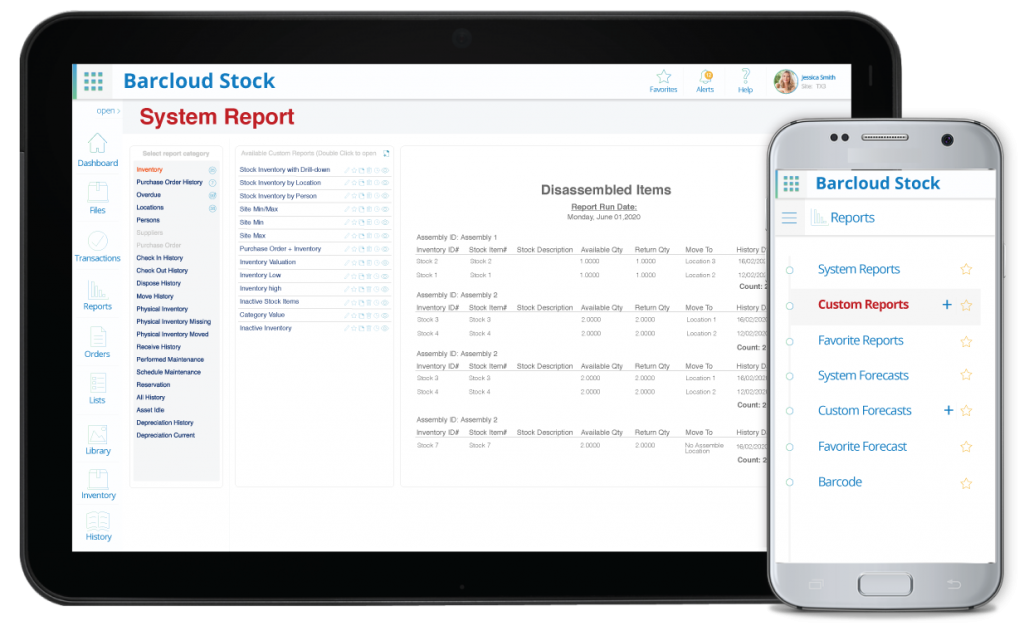 Standard vs. Configurable Reports
Standard system reports are built-in and included when the Inventory System is purchased.  Complete reports that convey all the general information necessary for an effective report.  In contrast, custom reports allow users to create their own reports using a simple five-step wizard process.  Multiple options of configuration allow users to choose the information that matters most, such as, necessary fields, changing how the report will be grouped, etc. Additionally, completed reports can be edited in the designer for a completely custom look and feel.
Take Advantage of these Benefits
Schedule the Information that Matters
Within the Inventory Reporting Feature, users have the ability to schedule reports they have been previously configured to be run and emailed hourly, daily, weekly, or monthly.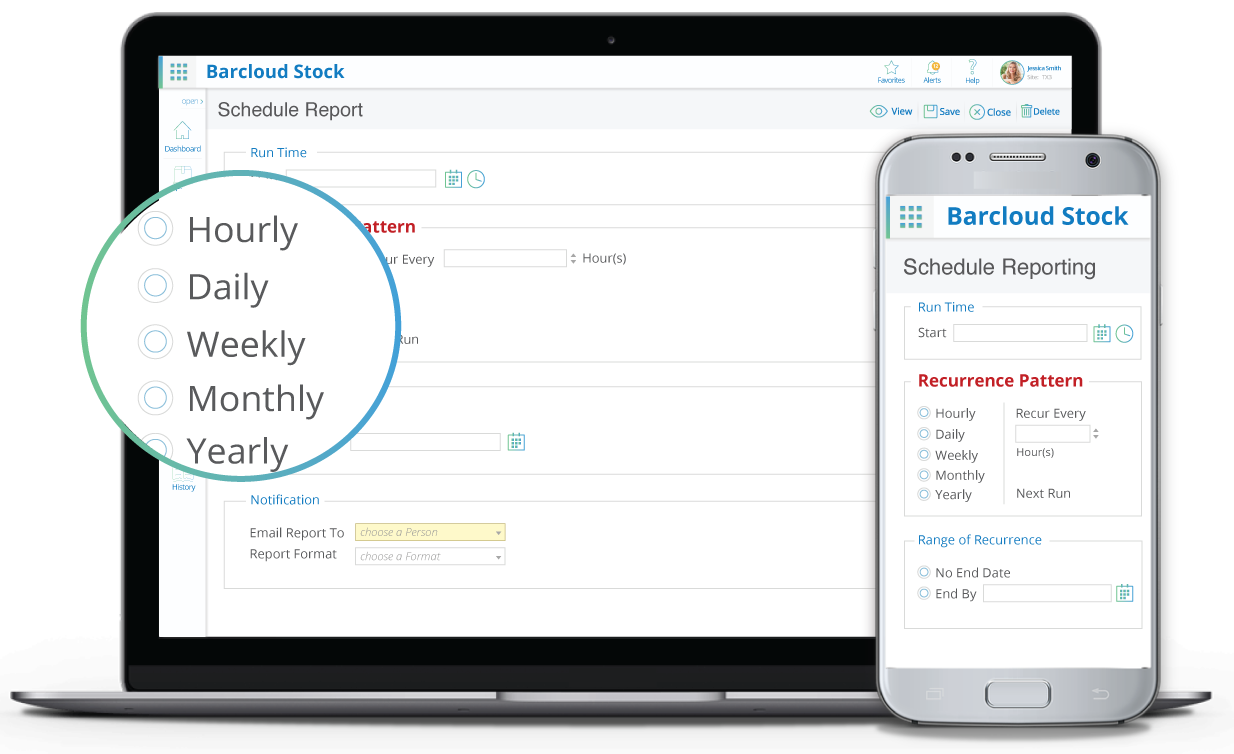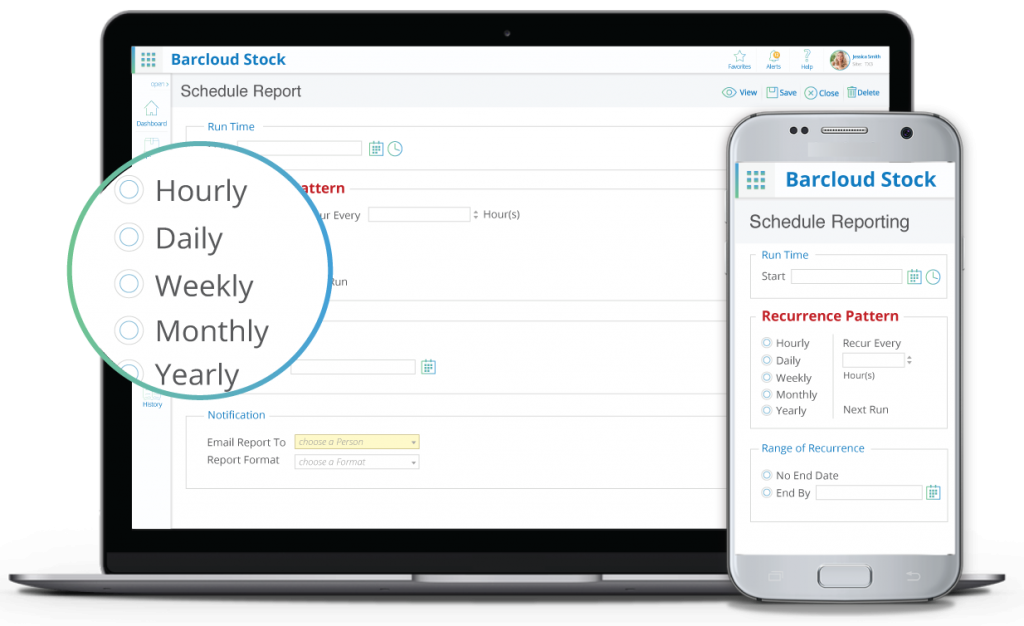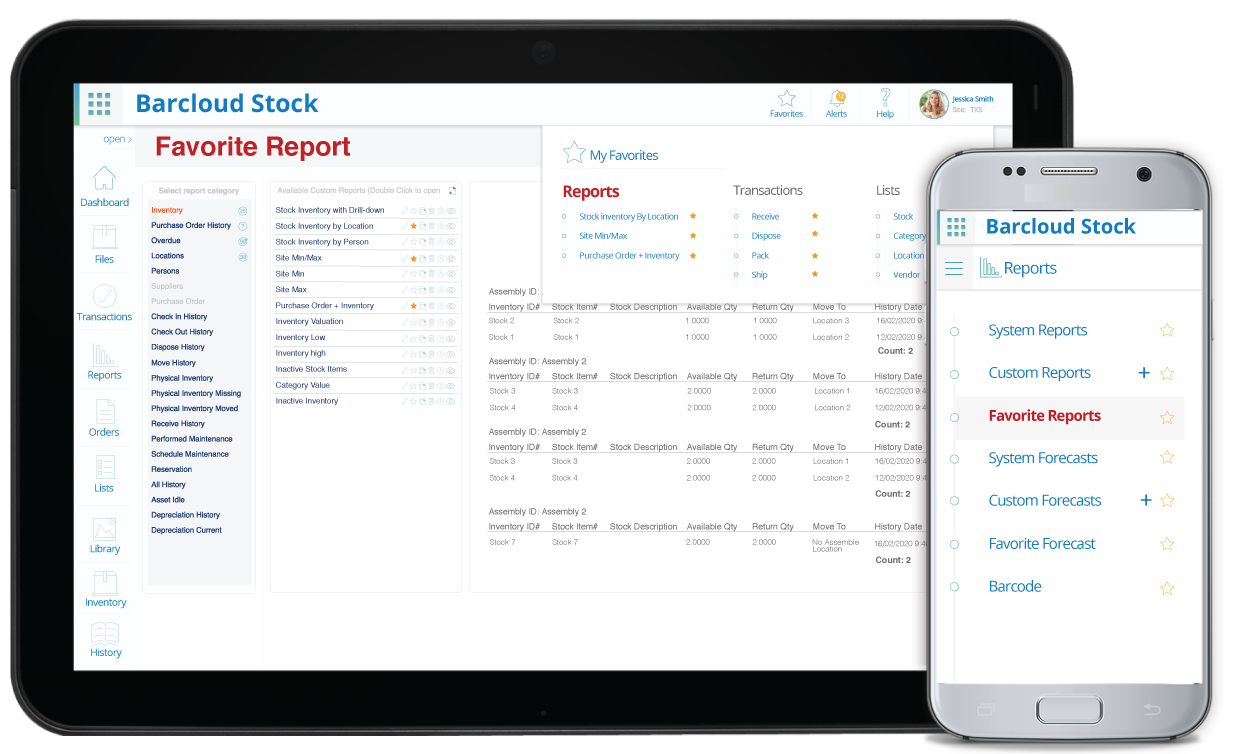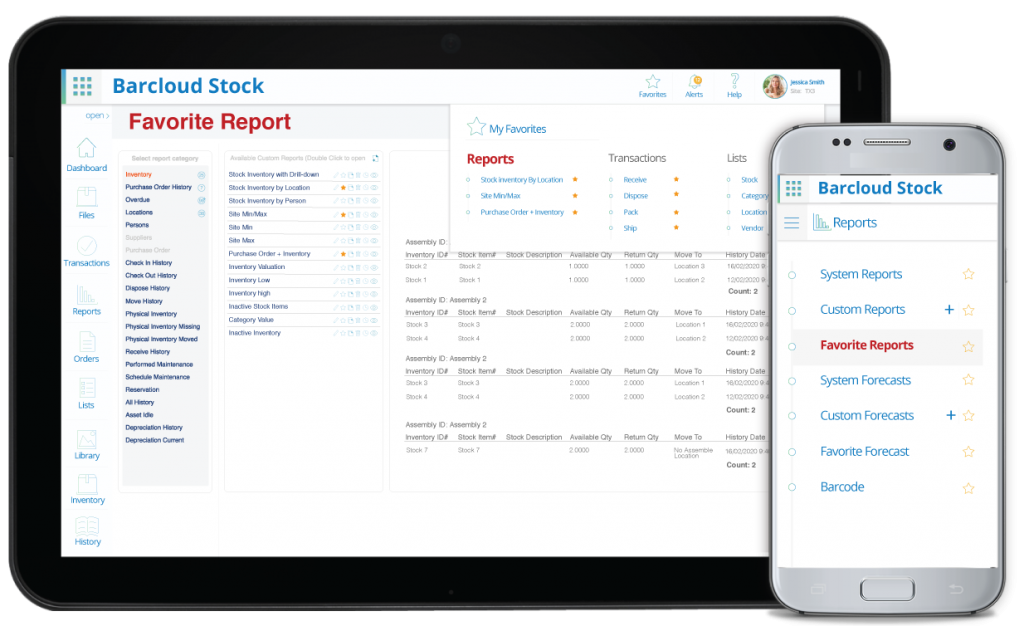 Favorite Inventory Reports
Have a specific report that is used often? Users can designate a Favorite Report and have it shown in a separate section for quick and easy access. Favorite Reports will show in both the Favorites Menu, directly from the Dashboard, or in the Favorite Reports option in the report section.
Visual Reports
Our Inventory Reporting Feature offers the ability to transform numerical data into easy-to-read visual Inventory Reports.  Graphs and charts can be configured to better explain inventory trends, changes, and future direction.
Column ChartColumn Chart compares relationships between different data entries. It requires an X and Y input to display a two-dimensional graph system.
Bar ChartBar Graphs compare relationships between different data entries. Compared to a column chart, the X and Y inputs are inverted.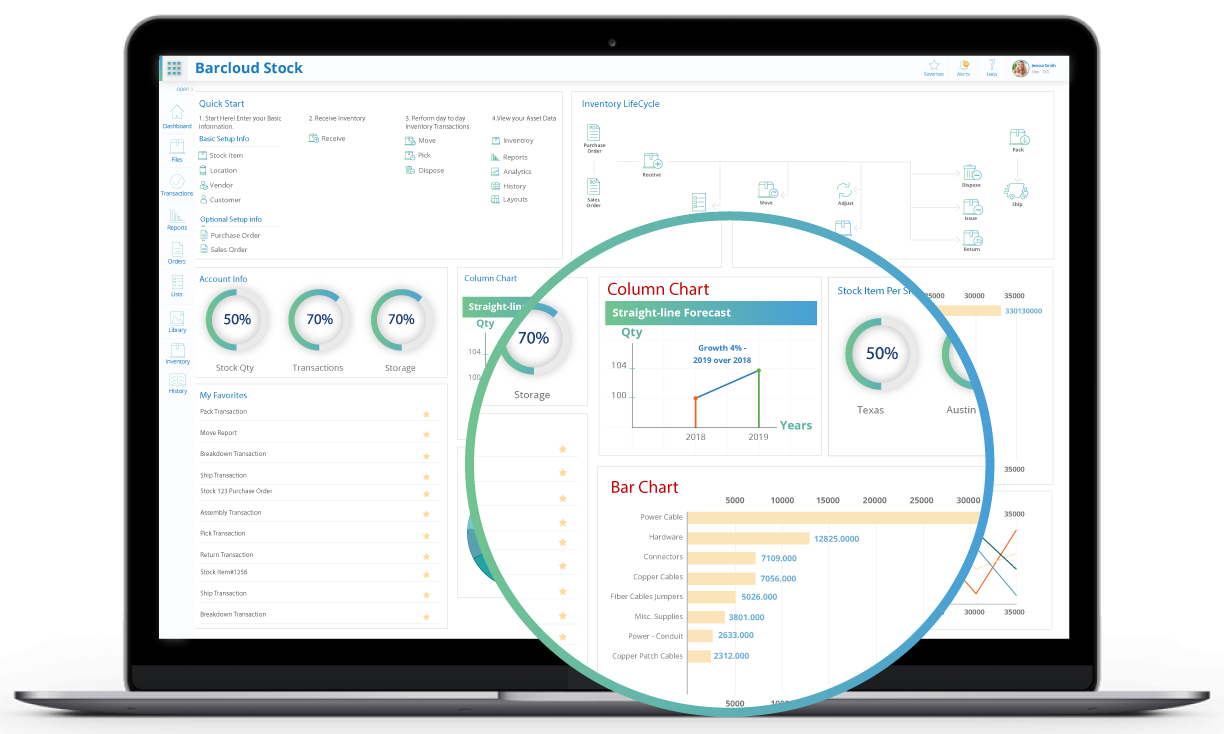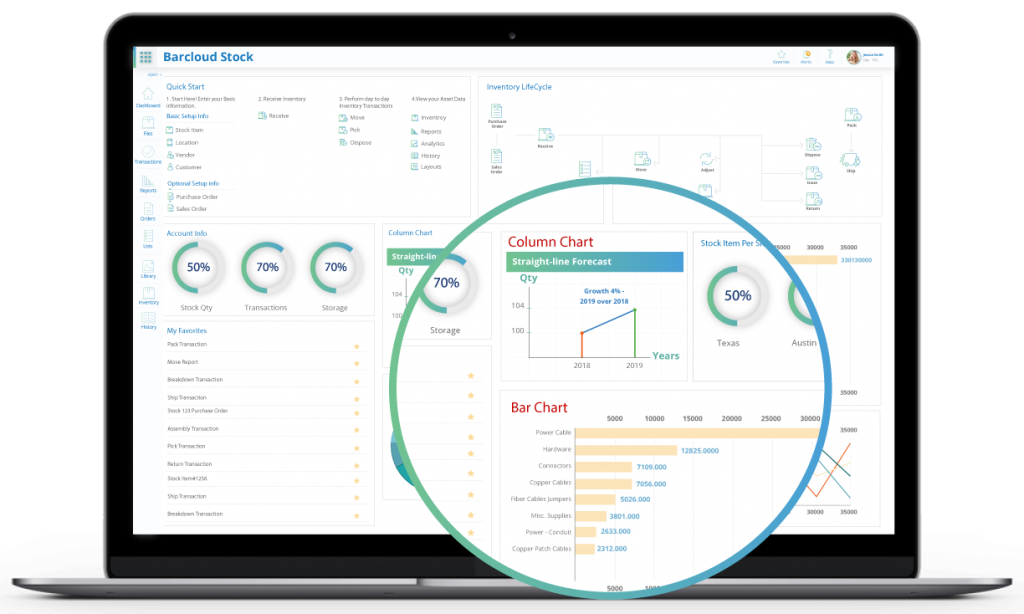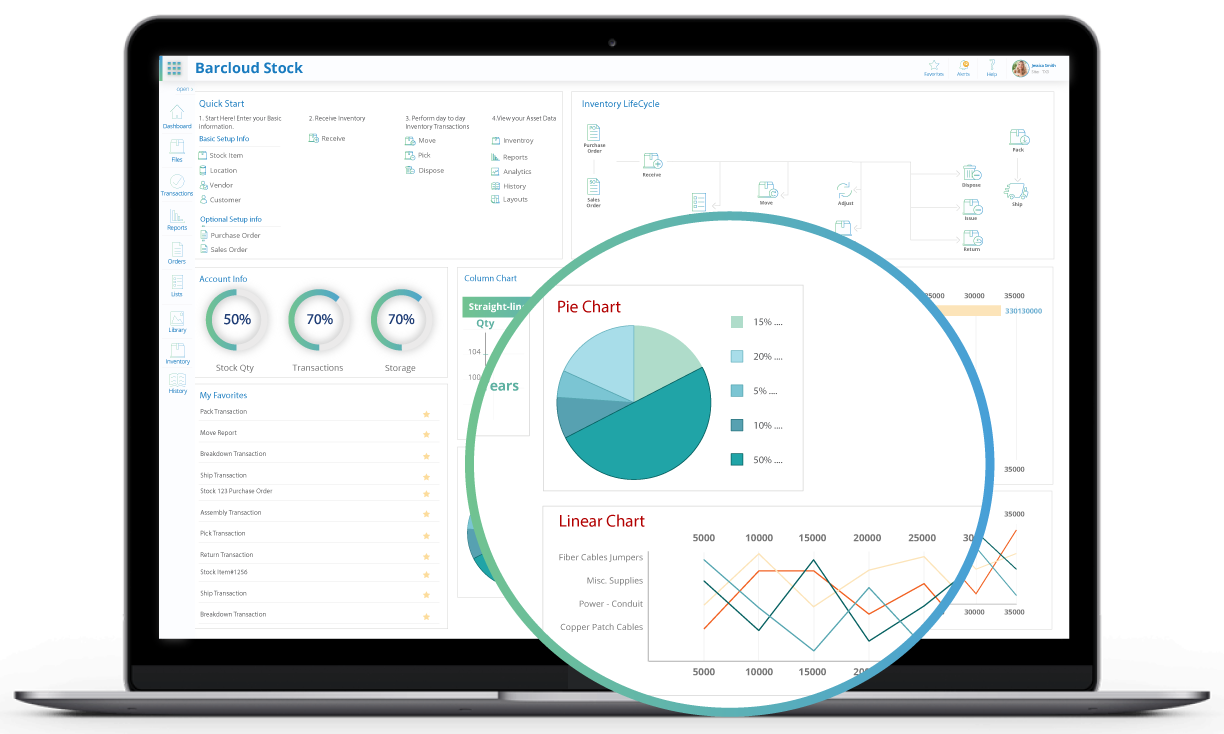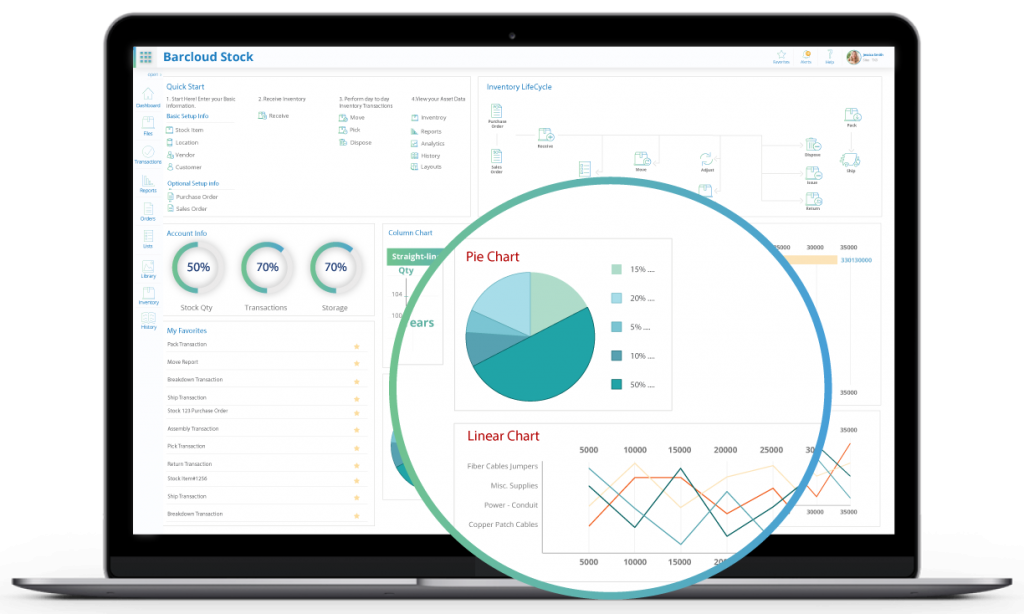 Pie ChartPie Charts compare separate parts of a system to the general whole. The distribution is presented in percentages; therefore, the unit of measurement must be the same. Each subdivided segment corresponds to a different category, while the entire chart corresponds to the total.
Line ChartLine Charts use a continuous line to connect the dots plotted according to the data on the graph. These charts are especially useful for identifying trends.
It is Time to Upgrade to a Complete Inventory System.