Inventory Issue Reporting Feature
Increase visibility with our Inventory reporting Wizard.
Inventory Invoice Report
ASAP Systems offers a new way to configure Invoice Reports. Inventory System users can now simply adjust the sales tax. Modify any tax rate in the report's editor before running invoice reports, and design custom invoices.
Watch and Learn about our Inventory Reporting Feature
Take a closer look into ASAP Systems' Inventory Barcode Tracking solution and its Invoice Feature. The Invoice feature offers users the ability to adjust the sales tax to their local area. The video demonstration explains how to change the sales tax and issue invoice reports
Issue Transaction Invoices
Once the sales tax rate has been established and saved, the system will automatically create an invoice for every issue transaction registered. Take a look!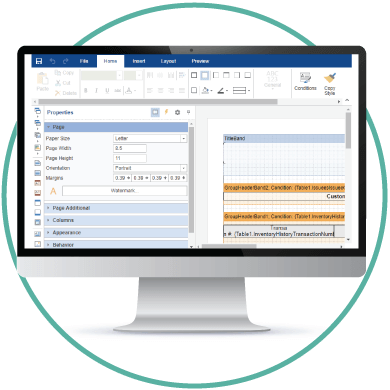 It's Time to Upgrade to a Complete Inventory System