Asset Tracking Reports
Configurable Inventory Reports is essential to any organization.
Asset Tracking Reports
Configure Inventory Tracking Reports are only a few clicks away! Our  Barcode Tracking Inventory System offers the ability to generate configurable ready-to-use reports. Our Inventory Reports include detailed information including Inventory Sales Orders, Suggested Reorder, Low Stock Levels, and more.
Just Print, Scan, and Pick Inventory
Once users create and print a picklist, the picking process becomes a breeze. Employees simply bring the picklist into the warehouse or stockroom, scan a separate barcode for the item and location, and enter the quantity being pulled. The process can be easily repeated to reduce cycle time, especially when dealing with large amounts of orders or SKU's.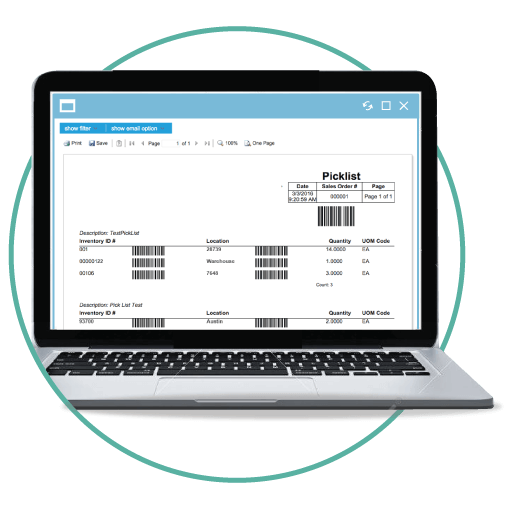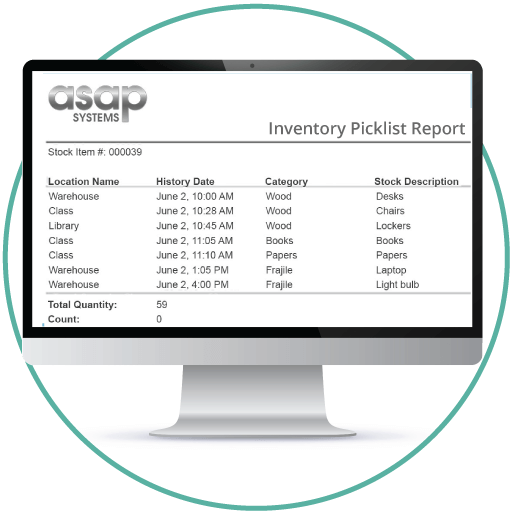 Inventory Picklist Reporting
Choose your own reporting fields and apply custom formatting to ensure that your warehouse or accounting teams can track the sales order and picklist information they need. The step by step process involves selecting from available fields, grouping them, and then choosing page setup options.
Watch & Learn - Inventory Picklist Feature
A quick introduction to the overall functionality of the Inventory Picklist. This video runs through key tracking capabilities that users can leverage in order to control picking operations effectively.
Ready to make your life easier? Give us a try!