Inventory System Multi-Site Feature
Explore the Advantages of Our Multi-Site Inventory Tracking Feature
The Inventory Multi-Site Feature
ASAP Systems Inventory System Multi-Site Feature is the perfect solution for large organizations with multiple warehouses or stockrooms that need to keep their Inventory, data, and user access secure and invisible to those outside of each individual site. The Multi-Site Feature solves the problem of purchasing multiple systems, and spending additional money to integrate data at a later time. Customers purchase one System, and the Multi-Site Feature offers independently secured data and user access at each site. Only Administrators and Super-users will have visibility to the universal data throughout all locations.
Stay Tuned and Enjoy the Multi-Site Feature
Take an in-depth look into how the Inventory Multi-Site Feature works with examples that will show you how essential this feature is.
The Goal of the Inventory Multi-Site Feature 

Benefiting Organization form the Inventory Multi-Site Feature

How the Multi-Site Feature functions 

The Organizational flow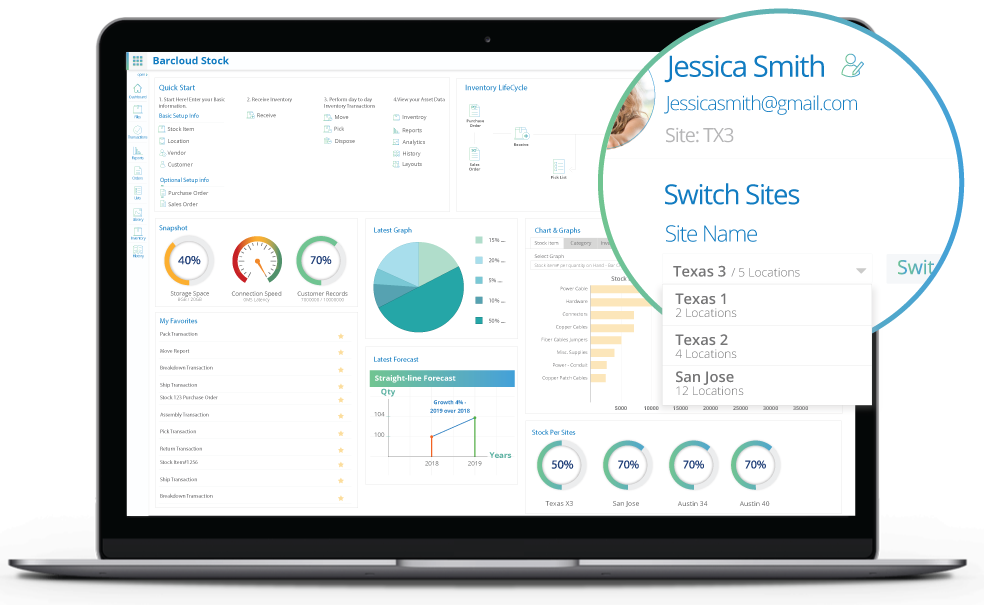 Incredible Benefits of the Inventory Multi-Site Feature
Caters to a Wide Range of Entities
An All-In-One Solution for a wide range of business models, including Large to Medium, Government, Military, and Global Establishments
A Cost Effective Solution
A practical Inventory System that will save significant amounts of money, effort, and integration
Time to Save Money
Our Inventory System with the Multi-Site Feature will eliminate the need to purchase multiple systems for multiple locations
Multi-Site Feature: One-Stop Solution
Organizations no longer need to manage multiple system integrations to meet Inventory Tracking needs
Separate Tracking of Data
This Inventory Multi-Site Feature empowers companies to keep their Inventory data, separate and independent, within one site
Best Available Product
Save time, money, and effort with one simple solution, our Inventory System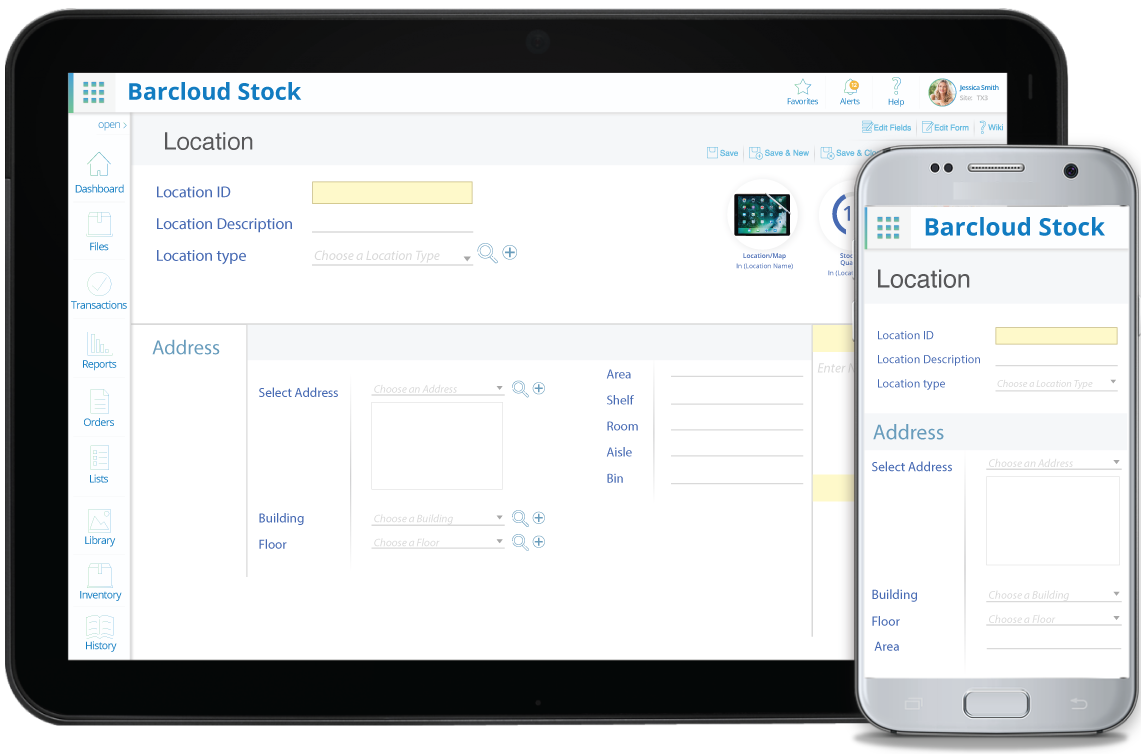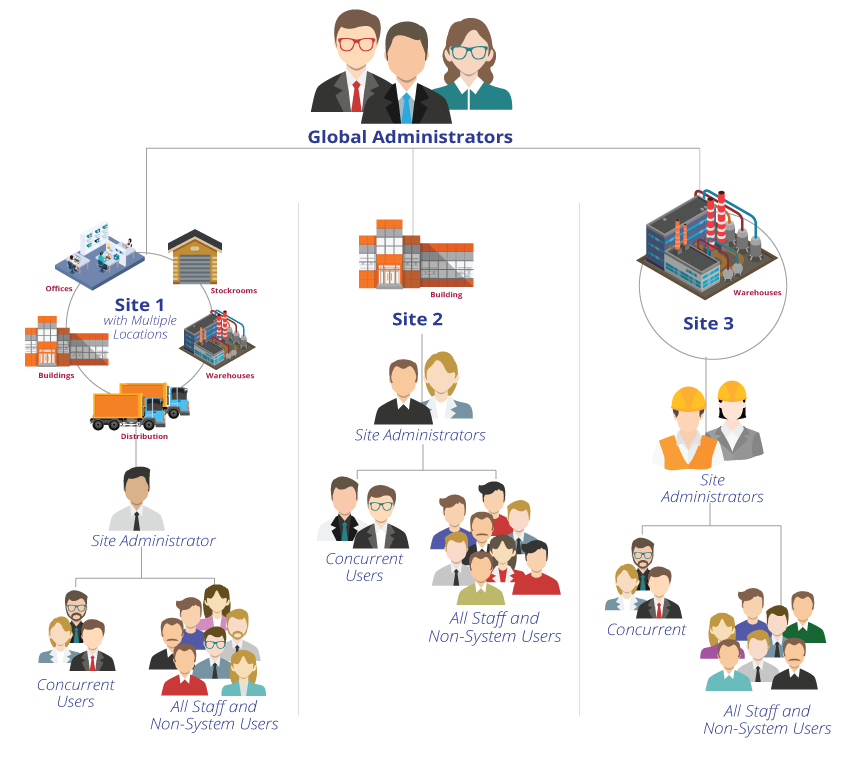 How the Inventory Multi-Site Feature Works
For a successful implementation, follow these steps:
The Company buying our Inventory System should assign at least one Global Administrator. He will be in charge of dividing and creating Sites.

The chosen Global Administrator will have access to all data, at every site.

These sites are not visible to each other, only the designated Administrator can view the data at all Sites.

Each Site will have at least one Site Administrator and several Concurrent Users.

Finally, everyone else who is not a Concurrent User or an Administrator will have their own access through the " Inventory Shopping Cart".
What kind of Organization can benefit from our Tracking Inventory System?
A Software Enterprise that has, for example, five departments, each one is considered a site.

A Worldwide Enterprise with multiple Warehouses around the world.

Governmental Offices can easily benefit from the Inventory System we offer.

Pharmaceutical Enterprises are amongst organizations that can gain an advantage from our Inventory System.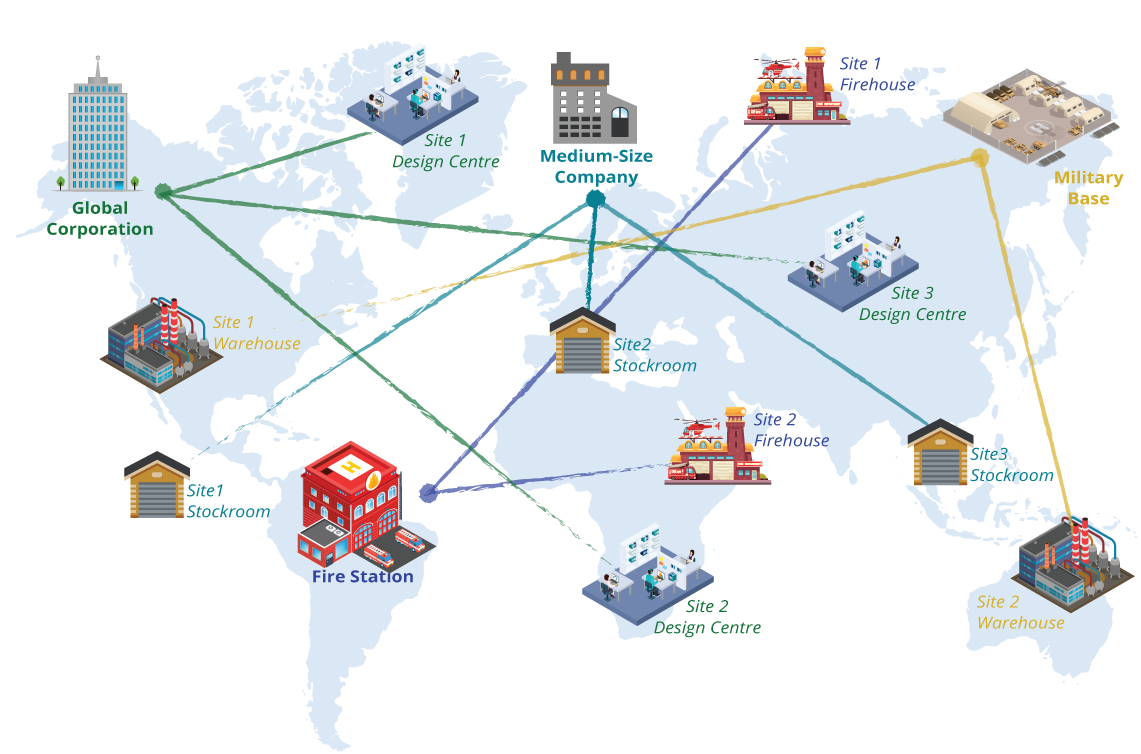 We are Here To Help You Find The Best-Fitting Solution!