Inventory Management System
Gain total Inventory control, and streamline your inventory management.
Automate your Inventory Management
A powerful Inventory Management System can have a dramatic impact on efficiency and productivity when implemented properly. Furthermore, immediate delivery has become the norm and 24/7 accessibility is expected. ASAP Systems' Inventory Management System provides organizations, ranging in industries, unparalleled automated inventory management. Our complete solution has a built-in barcoding system to ensure accurate inventory data collection and eliminates human error.
Inventory Management System - Video Overview
Watch how our Inventory Management System streamlines your business with features that guarantee effective and efficient inventory management.
Benefits of our Inventory Management System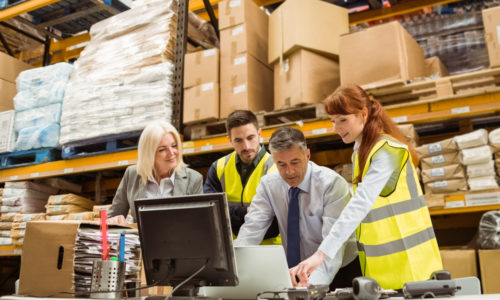 An Inventory Management System Designed for Everyone in the Organization
Efficient internal Inventory Management is a must between all employees. Our Inventory Management system provides an Inventory shopping Cart that everyone in your organization can use. This Inventory Feature enables shoppers to browse through available inventory within the organization's warehouse, admins to approve/disapprove requests, and users to pick, pack and ship items ordered by shoppers.
Gain Efficient & Effective Inventory Management with Our Intuitive System now!