Imbibe, Inc.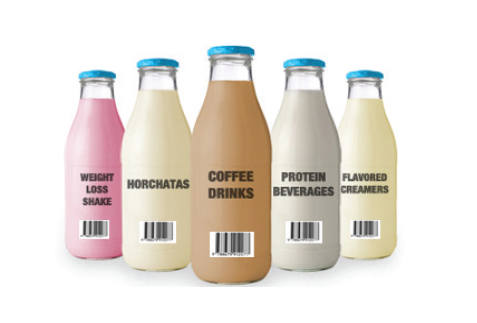 SUMMARY
Imbibe has built an extensive and proprietary database over 50 years, cataloguing thousands of developed beverage formulas and flavors. They use supplier-provided samples in the bulk of their flavor development work, so the team needed a way to comprehensively manage the inventory of samples by lot number throughout the flavor manufacturing operation.
THE CHALLENGE
The company needed an automated inventory management system that enabled the lab to manage and track the development of drink samples in real time as they are received, used or moved from shelf-to-shelf around the lab through the development process. To create tasteful beverages, Golonka and his team needed to track the location of samples, incoming and outgoing inventory and the concentration of expiration dates.
Prior to implementing our Inventory System and Asset Tracking Solution, employees used an MS Access database which provided only a basic inventory log. This did not provide them with full visibility of current inventory on hand, inventory used up, and the extension of using expiration dates and tracking by location. The process of augmenting drink samples involves multiple stages stretching from receiving supplier samples, organizing inventory on-hand at different locations, and tracking who is using up various samples to produce ideal flavors. Because supplier-provided samples are used in the bulk of the flavor development work, flavor samples are constantly going in and out of the freezing stockroom while simultaneously tracking expiration dates on the perishable items on a daily basis.
FITTING THEIR NEEDS
After researching various ways to automate the company's sample inventory, ASAP Systems popped up frequently with top ranking results. ASAP Systems' engineers worked with Golonka to determine what the company's unique needs were; after fully investigating their needs, ASAP Systems' engineers recommended ASAp Systems Inventory System and Asset Tracking Solution, a credible client server inventory tracking solution, an easy-to-use system that includes barcoding, lot traceability and inventory management.
"My process of selecting a system started with a demo and was followed by asking a few basic questions regarding the rules each system used to maintain inventory. ASAP Systems provided the most comprehensive functionality for a reasonable price," says Golonka.
THE SOLUTION
Our Inventory System and Asset Tracking Solution provided the ability to successfully barcode everything from location and stock items received to flavors created with the inclusion of batch-lot date codes. This decreased the time needed for data collection by quickly scanning each sample, performing receiving and issuing transactions, and managing the expiration dates of each sample. Developers found fresh samples easily because the Inventory System and Asset Tracking Solution made it possible for samples to be assigned to specific shelves.
"ASAP Systems' Inventory System and Asset Tracking Solution has the right mix of features, mainly bin locations, shelf-life tracking and the ability to 'Check Out' items," says Golonka.
The Inventory System and Asset Tracking Solution using barcode technology increased lot traceability, improved inventory processing performance, and saved money by significantly reducing inventory levels. With the implementation of Inventory System and Asset Tracking Solution, a complete inventory lifecycle management system, Imbibe was able to effectively monitor inventory levels simply by tracking supplier samples being received, supplies currently on hand, and the amount of samples used in the development stages of flavors.
Scheduled reports also helped lab technicians understand how much inventory samples were being used periodically. Golonka mentioned:
"ASAP Systems' Inventory System and Asset Tracking Solution has allowed us to reduce inventory levels by up to 65 percent. We no longer need multiple containers of the same item. It is all stored in one system. This saves us so much space."
The expiration of all inventory samples received by suppliers were defined by a stock number and then a batch-lot number, which identifies the particular batch and lot that the item belongs to. Thus, different batches or lots of the same stock number are able to exist in the inventory. In addition, this improves business inventory control by completely automating batch-lot inventory management.
Overall, Imbibe saved time by implementing Inventory System and Asset Tracking Solution which helped quickly collect data, improve cost savings by reducing inventory levels and unexpected inventory shortages.