Inventory System and Asset Tracking For Telecommunication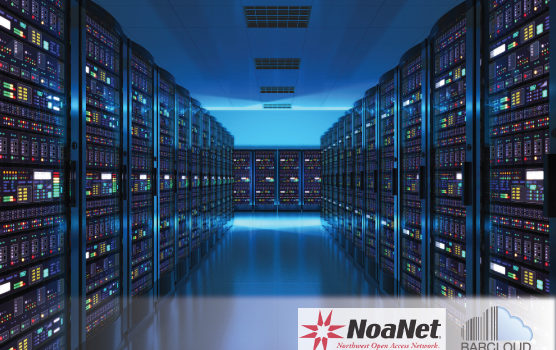 NOANET
Northwest Open Access Network (NoaNet) is a not-for-profit wholesale telecommunication mutual corporation. NoaNet has focuses on bringing world-class telecommunications technology to hard-to-reach communities that lack access to high-speed affordable broadband services. For almost 20 years, NoaNet has continued to serve as Washington State's leading non-profit telecommunications solutions provider.
THE CHALLENGE
The challenge facing NoaNet was the ability to track inventory and a large number of assets across multiple locations. The company wanted a cost-effective way to accurately track routers, switches, line cards, optics, rectifiers, amplifiers, chassis', PSU's and various other Telecom Assets such as test equipment and tools. In addition, the company wanted to eliminate the use of spreadsheets. Cason Parsons, a NoaNet representative explains, "We needed a system that we could receive all our gear, based on the model number and serial number and we needed the ability to assign assets to different locations as well as each asset being bound to the PO number that the asset was purchased under."
IMPLEMENTATION
Implementing our  Asset Tracking, and Inventory System was the simple solution for all NoaNet's Inventory and Asset Tracking needs. Our easy to use barcode tracking solution offered a smooth transition and fast learning curve for NoaNet employees. With equipment tracking and inventory management needs for over 15,000 assets, our Asset Tracking and Inventory System allowed users to quickly lookup assets or filter inventory using various fields. "It is easy for everyone to understand and the learning curve is about a 10-minute training session to someone new to the system," stated Parsons.
TANGIBLE BENEFITS
At NoaNet, our Asset Tracking and Inventory System has improved efficiency and enhanced productivity. Parsons explains, "Our engineers and I are easily able to see what we have in inventory as well as at the sites in the field and we're able to determine what we need to order quickly." With the increased visibility of assets and inventory, NoaNet is able to make more strategic purchases, saving time and money. With multiple locations, including temporary project locations, our Inventory System offers NoaNet the ability to populate locations with assets from existing inventory as well as new equipment coming in. This complete visibility allows accurate counts for master inventory and their project locations.
CONCLUSION
ASAP Systems has proven to be the simple solution that NoaNet needed for inventory and asset tracking. Parsons explains, "Time is money. We don't have to spend a lot of time physically verifying what we have and with the search filters it makes it very easy to get a view of specifics on hand and in the field." Saving time and money, our Barcode Based System continues to offer NoaNet the best in class service for all their inventory and asset tracking needs.