Hays County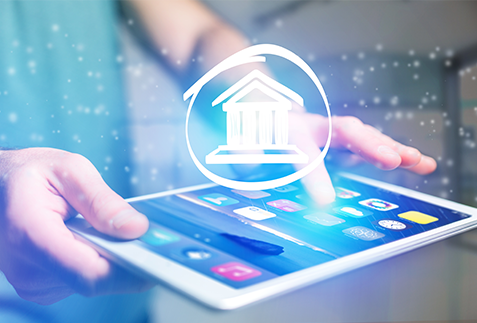 SUMMARY
Hays County Office of Information Technology was looking for a system to maintain physical property accountability and inventory control for all their computer and network related equipment and consumable stock inventory. They were initially using a competitor's inventory program, but did not receive the level of support they expected, and were unable to configure the software to meet their changing needs.
THE CHALLENGE
They needed a system with great customer support, easy to use reporting features that would make auditing a breeze. Daily reports would allow them to easily track different types of equipment at a glance every other day.
Their previous system did not have great technical support and did not allow them to configure to their changing needs.
"We had an amazing technical support representative [who] installed the software, helped with bar-coding, and configuring the software for us. The program is easy to use."
-Williamson County-Department of Information Technology
THE SOLUTION
Easy to Configure & Use
Hays County's previous inventory system was difficult to work with and required upgrades in order to make the changes that they needed. Switching to the Inventory System gave them the ability configure the software as well as streamline tracking of their physical assets and consumable items.
Great Technical Support
The Hays County IT department also had a poor experience with their previous support services. Their response times were slow and often were unable to address their technical needs. In contrast, ASAP Systems could meet and exceed their expectations from the ease-of-use of the software to their wonderful experience with thesupport department.
Customizable & Easy to Run Reports
It was important that they could easily run and automate the types of reports they needed on a daily, weekly, and monthly basis. Equally important was having specific reports necessary in the occasion of an audit.
About / Mission / Vision
The Office of Information Technology provides the highest quality technology-based services, in the most cost-effective manner, to facilitate the Hays County mission as it applies to Administration, Law Enforcement, Criminal Justice, and all aspects of County Government.
To meet this mission we:
Promote and facilitate the effective integration of technology into the basic mission of the County through planning, programming, training, maintenance, and other support activities.
Develop, enhance, and manage the County's enterprise networks to provide high speed, transparent, and highly functional connectivity among all information resources.
Develop and maintain highly effective, reliable, secure, and innovative information systems to support Criminal Justice, Administrative offices and Law Enforcement functions.
Facilitate the collection, storage, security and integrity of electronic data while ensuring appropriate access.