Glenmark Pharmaceutical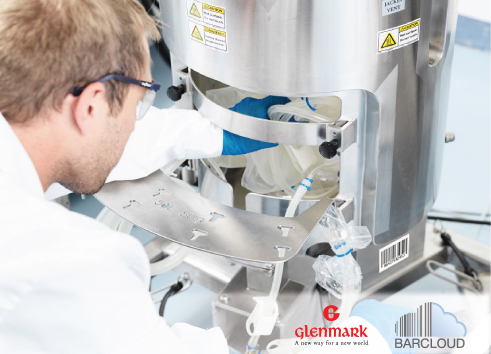 GLENMARK PHARMACEUTICAL
Glenmark Pharmaceutical is on the cutting edge of technology and is creating centers of excellence in dermatology, oncology, and respiratory therapy. With offices in over 40 countries, 17 manufacturing facilities in five countries, and 5 R&D centers worldwide, they work relentlessly towards improving the quality of life of patients across the globe.
THE CHALLENGE
The pharmaceutical industry is heavily regulated and requires documentation of everything. "We generate thousands of documents a year and needed a system to track everything." Many employees need documents to be made available to them at a moment's notice and needed a simple solution for document tracking, anytime, and from anywhere.
IMPLEMENTATION
The solution? Our  Asset Tracking System. Within Glenmark, many employees require document tracking. With our Asset Track System employees were able to request documents, check them out, and at a later time documents would be checked back in.
"There are dozens of daily Check Out/Check In transactions processed daily," said Bryan VanCleve, Document Control Supervisor. In addition, "We appreciate ASAP Systems' level of configurability in regards to entry fields for assets." The company tracks approximately 8800 asset items and documents account for 95% of assets tracked. The Asset Tracking System includes Barcode Tracking which enables Glenmark Pharmaceutical to mark all documents and equipment with barcode labels and accurately track them through the Document Tracking System.
TANGIBLE BENEFITS
Our Asset Tracking System has improved efficiency and enhanced productivity. Bryan explains, "When we have FDA/Internal audits, the system allows us to shorten the time that it takes to locate documents and present them for review." The Asset Tracking System enables users to perform online asset tracking, and proper tool tracking, equipment tracking, and item tracking. Using the Checkout System, users can easily locate any checked out item and identify when the asset item is scheduled to be checked in. Additionally, being a Cloud-Based Barcode Tracking System offers users, to open any web browser whether on a desktop/PC, mobile devices, or tablets, and easily login into the System.
CONCLUSION
ASAP Systems offered their solution to track critical documents and the ability to locate documents quickly and accurately. Our Asset Tracking System was the right prescription for Glenmark Pharmaceutical.