South Florida Vascular Assoc.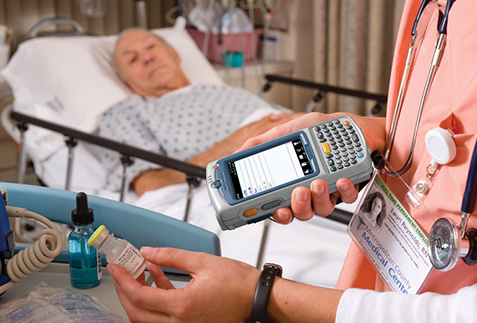 SUMMARY
South Florida Vascular Associates (SFVA) is a comprehensive medical practice specializing in minimally invasive endovascular solutions to diagnose and treat diseases of the blood vessels. In serving a variety of patients, SFVA needed a healthcare-focused inventory system which would allow them to efficiently manage inventory items used up in procedures, procedural costs and reordering.
THE CHALLENGE
With over 2500 medical supplies on hand throughout their three endovascular suites, SFVA's main challenge was to find a system that could track a large stock of medical consumables starting from when the items are received, to where the items are issued to, and consequently, to what procedure the items are used in.
In the development of new endovascular procedures and with a growing number of patients, a flexible and time-efficient system was needed that would immediately tell which supplies were still in stock and which ones would need to re-ordered.
Most of the clinic's medical supplies have a limited shelf-life and can be difficult to manage without an automated system in place. Medications and samples needed to be tracked according to their expiration date, lot number, and by brand with an all-encompassing system designed to automatically enter this information accurately, and with ease, through the use of barcode scanning.
Additionally, they needed a system that would generate useful reports that could be configurable to fit their needs. SFVA would benefit from the ability to look back at historical data from previous procedures and know exactly what the procedure cost and which medical inventory supplies were used.
FITTING THEIR NEEDS
The online search process for inventory System and asset tracking solution can be daunting due to the amount of information that needs to be filtered through and analyzed in order to fit specific needs and be worth the investment. The associates at South Florida Vascular avoided the headache and turned to the advice of a nearby hospital that experienced great success utilizing ASAP Systems' Inventory System and Asset Tracking Solution. Not only could our Inventory System and Asset Tracking Solution provide a solution to the aforementioned difficulties, but also it could upgrade their entire inventory and asset tracking system.
"Products change every day and ASAP Systems' program helps with keeping it easy. The system can use the same stock item with different suppliers which make it very easy to use," says Fernanado Lebron, employee at South Florida Vascular Associates
Our Inventory System and Asset Tracking Solution uses barcode scanning technology that allows users to save time entering and issuing inventory by integrating with a wireless handheld scanner. Using Passport, SFVA also has the ability to receive new medical devices, immediately enter them into their inventory system and make them available patients. Furthermore, the software is continuously updated to meet new demands of the medical industry.
IMPLEMENTATION
The associates at South Florida Vascular wanted to replace their current low-end system and reached out to an account representative to set up a free personal demonstration of ASAP Systems' inventory system and asset tracking solution. One of ASAP Systems' technical engineers shared his screen and navigated through the powerful system, displaying new advanced features and configuration advantages that would meet SFVA's inventory tracking expectations.
"Implementing was very easy. We had our staff working with the system in less than a week," says Lebron.
THE SOLUTION
SFVA is now capable of automatically tracking and managing thousands of medical supplies, including items with expiration dates and lot numbers, as they distribute the inventory to patients throughout three medical offices. This saves them from costly inventory shortages and inaccurate physical inventory that may occur with the use of a manually entered system. In addition, our Inventory System and Asset Tracking Solution's quick and easy process of receiving and issuing out inventory using a mobile scanner not only tells them who has what item and in what location, but also allows them to organize and keep track of this data in ways that improve the efficiency of their vascular procedures.
"I would recommend this program to any company needing to keep track of inventory and reports. Our Inventory System and Asset Tracking Solution is different because you're able to configure the system to what you need it for, so we didn't have to change any of our ways in the office," says Lebron.
The Reporting Feature Stole the Show
Using our Inventory System and Asset Tracking Solution's configurable reporting feature, SFVA has the ability to select what data to generate into a report. They can decide which specific columns and criteria to report on so they may pull useful insight from the data acquired through the tracking of their inventory. These reports can show lot numbers, product descriptions, costs, brands, and inventory levels, among other information. After a report is completed, the document can be exported as a PDF file or excel file, and sent in an email, making the data available to selected recipients. In addition, reporting allows Lebron and his teams to understand what items are used and gain a deeper understanding on the status of inventory levels throughout each location.
"We keep track of all items used during procedures. At the end of the day the reports tell us what we used, and then we order them again. We are also able to see what we use on past procedures so we can prepare for any future cases," says Lebron.
Support and Advice Proved Invaluable
Ultimately, ASAP Systems provided attentive customer support right after Lebron purchased the system. Support includes various channels to reach out for help such as a community support page, live chat, phone calls, and emails. This gave Lebron the ability to connect quickly with ASAP Systems support team when he needed advice or help.
"The program was affordable, extremely easy to use and the support was great! They were always willing to help with any troubleshooting, problems or situations," says Lebron.
SFVA was able to save time and money by taking advantage of our Inventory System and Asset Tracking Solution's configurable features they needed most to solve issues associated with their previous system and move forward with a system that could augment their growing practice.