Asset Tracking for the Education Sector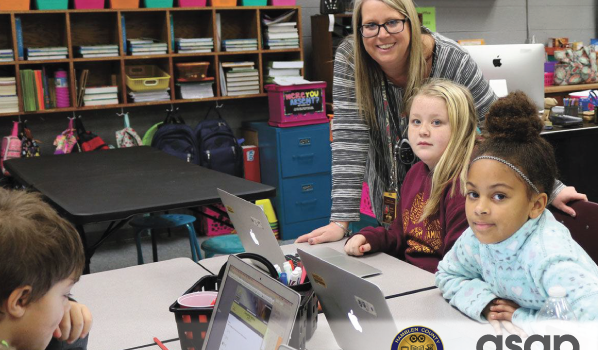 HAMBLEM COUNTY DEPARTMENT OF EDUCATION 
The Hamblen County Department of Education public school district located in Morristown, TN. Serving over 10,000 students, ranging from Pre Kindergarten to 12th grade, the district has committed to educating students so they can be challenged to successfully compete in their chosen fields.
THE CHALLENGE
The biggest challenge facing the Hamblen County Department of Education was the ability to track computer and network equipment across multiple campus locations. The district needed to effectively manage and track tens of thousands of computer and network equipment line items. "Our need is being able to locate all equipment purchased with federal funding monies quickly and accurately," explained Shawn Kerr, a Hamblen County representative. In addition, the school district was in need of a user-friendly equipment tracking solution that could easily be managed without much technical knowledge.
IMPLEMENTATION
After an extensive online search and trials, it was ASAP Systems Asset Tracking System that proved to be the perfect mix of features, efficiency, and ease of use for the school district. It was a quick learning curve as the district transitioned to the Barcode Tracking System with the guidance of our top-notch support team. "There was a little to the way the Asset Tracking System works but support has helped us quickly and accurately as to our needs, " offered Kerr.
TANGIBLE BENEFITS
Our Equipment Tracking System has assisted the Hamblen County Department of Education by allowing them to save time and increase productivity. By implementing our equipment tracking solution the district has been able to eliminate multiple spreadsheets and less efficient software. Kerr explains, "Before we were keeping all of this in multiple spreadsheets and other software that required multiple points of entry." In addition, our Asset Tracking System's configurable Reporting Feature and Check-Out, Check In Feature has also greatly enhanced productivity. "The benefit is a huge time saver for us as we are able to use one point for data entry and reporting."
CONCLUSION
ASAP Systems Asset Tracking System was a simple and effective solution for all the needs of the Hamblen County Department of Education. We were pleased to have been able to partner with the district and provide an effective and easy to use the system for their asset tracking and management needs, as they strive to educate our future leaders.