Inventory System and Asset Tracking – TriActive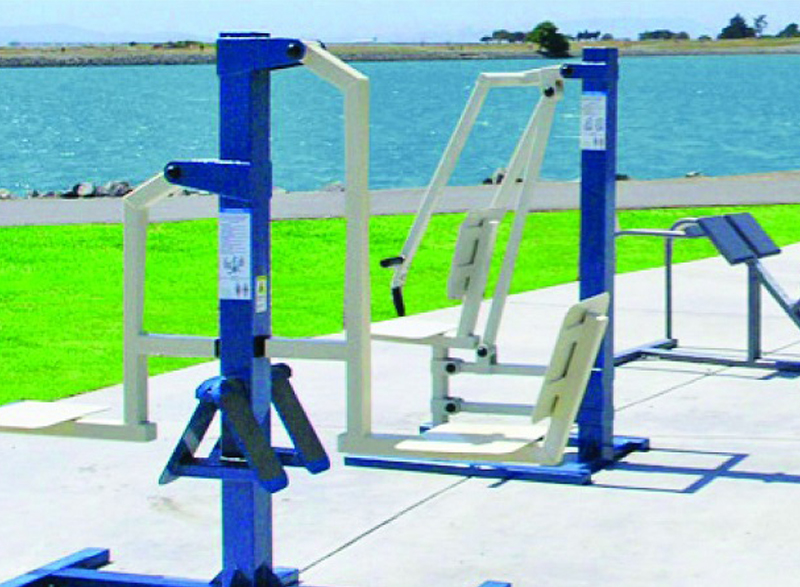 TRIACTIVE AMERICA
"A healthy mind, body, and spirit"
TriActive America focuses on fighting the obesity epidemic by providing no-cost outdoor gyms in public areas in order to create opportunities for everyone in the nation to improve their health and well-being via exercising.
In order to improve lives everywhere, JamesP. Sargen, founder of TriActive America, empowers all individuals to enjoy exercising outdoors with one vision—to build outdoor fitness equipment that could be installed in parks, community areas, schools, college campuses, fitness zones, and outdoor gyms for everyone to use by specializing in functional designs that maximize the workout potential. With a constant flow of expensive equipment being received and issued out, TriActive America needed an automated Inventory  System and Asset Tracking Solution that could be accessed anytime, anywhere by many users to decrease time spent in successfully managing the movement and processing of inventory
"We were using an outdated Inventory  System and Asset Tracking Solution that was slow and not user friendly to navigate to control our inventory", says Jamie Kozel, the Office Manager at TriActive America
THE CHALLENGE
The need for a time-efficient inventory management process.
In managing inventory, the TriActive America team was faced with the challenge of locating Inventory items being received, processed, and issued out in a proficient amount of time. Time was a huge factor as the TriActive America team spent countless man-hours processing purchase orders, locating inventory on hand, and issuing sales orders out to customers.
As a purchase order is received and entered, it is then moved to the warehouse where all types of equipment Inventory are held until it is issued out against a sales order. Thus, TriActive America needed an efficient way of identifying exactly what is needed to fulfill the order, what Inventory is currently on hand in the warehouses, and inventory items issued out. It was important to implement a system that would allow the ability to track the movement of equipment throughout multiple locations providing a full understanding of stock inventory placement anywhere and anytime.
In addition, TriActive America had difficulty when individuals did not remember to write down when the order leaves, which caused issues making it extremely complex in tracking specific details of outstanding orders. Operating with an outdated system created unnecessary problems, human errors, and disrupted the tracking of orders and inventory allocation.
"Our needs vary with each sale… We try to get our purchase orders entered and completed within two months, and we need a system that will significantly reduce the lead time taken to process orders and manage our inventory so we are able to see what we have on hand and what is being sold", explains Jamie Kozel.
FITTING THEIR NEEDS
The TriActive America team turned to ASAP Systems to help the company upgrade its Inventory  System and Asset Tracking Solution. The company's main purpose was to upgrade their current inventory and asset tracking solution into a much more robust solution allowing them to:
-Save time in allocating purchase orders and sales orders.
-Save time by integrating with a wireless handheld scanner to speed up the process of entering inventory that is being received and issued out.
-Access the system online making it easier to manage Inventory anywhere and anytime.
-Increase disposition of tracking Inventory received and issued out from different warehouse locations.
-Quickly move Inventory and create configurable reports.
-Enabling a more detailed display of inventory on-hand.
-Faster data entry with greater accuracy and eliminating duplicated records by utilizing barcode readers.
Ease of implementation/deployment.
GETTING STARTED
While researching for a robust Inventory System to replace their current outdated system, TriActive America reached out to ASAP Systems to see what they had to offer. In speaking with an ASAP Systems account representative, TriActive America was scheduled with an informative personal demonstration of ASAP Systems Inventory  System and Asset Tracking Solution.
One of ASAP Systems' technical engineers shared his screen and navigated through the Inventory System and Asset Tracking Solution displaying new advanced features, configuration advantages, and determining the key focus points that would be needed to meet TriActive America's inventory expectations and solve their tracking complications.
ASAP Systems recommended a solution that included:
-ASAP Systems Inventory  System and Asset Tracking Solution
-1 wireless Motorola Scanner
-Bronze Support Package for Customer Support
"We would definitely recommend this system to others in our industry. We can now input items into the system as they come in daily and get the items out to the teachers and school districts by the next day," answered Anderson, when asked about how she felt about ASAP Systems Inventory  System and Asset Tracking Solution and what it allowed her to accomplish.
THE SOLUTION
TriActive America took advantage of the easy-to-use capabilities involved with ASAP Systems Inventory System and Asset Tracking Solution. The Quick Start Guide, located in the main interface of the Inventory System and Asset Tracking Solution, made it easy to navigate through the system by illustrating a step by step process of entering, receiving, and performing day to day inventory transactions with easy access to viewing current inventory data. Being user friendly enabled TriActive America to navigate through the system without experiencing the stress of complications.
Jamie says, "with ASAP Systems' Inventory System and Asset Tracking Solution being online, it literally made it easier and more efficient for us to process orders coming in anywhere and any time since we have two locations. It's so convenient for us to access the system on any internet browser on any computer because we can log into the system using any operating system, just as long as we have an internet connection."
Support
ASAP Systems support made sure the implementation of our Inventory System and Asset Tracking Solution was successful without any problems in getting the system up and running. This enabled a smooth setup process and eliminated any technical issues while importing data into the Inventory System and Asset Tracking Solution using ASAP Systems' highly productive excel import module.
"ASAP Systems has great support", says Jamie, " They helped me every step of the way in making sure all my data was successfully loaded into the database, and the exceptional training sessions allowed me to quickly grasp the functionality of the system the way I was going to be using it."
The TriActive America team says the support ASAP Systems offered was essential to their success. It gave the company confidence in our Inventory System and Asset Tracking Solution and helped them determine what they needed to do to get the most out of it for their needs regarding their internal inventory management process.
LEAD TIME DECREASE
TriActive America was using an outdated system that was slow and very difficult to successfully navigate, resulting in large lead time in processing purchase orders and managing inventory items in a reasonable amount of time. ASAP Systems Inventory System reduced time to receive and issue out the inventory and eliminated errors caused by book-based inventory by increasing accountability and control.
Our Inventory System and Asset Tracking Solution significantly reduced the time and stress of knowing the appropriate stock item was available within the warehouse in real-time. After successfully reassuring the available inventory on hand, the order is rapidly allocated and ready to be issued out to the customer. ASAP Systems Inventory  System and Asset Tracking Solution saving time and money in making sure TriActive America's inventory process was quick and efficient without occurrences of human data entry errors.