Invictus International Consulting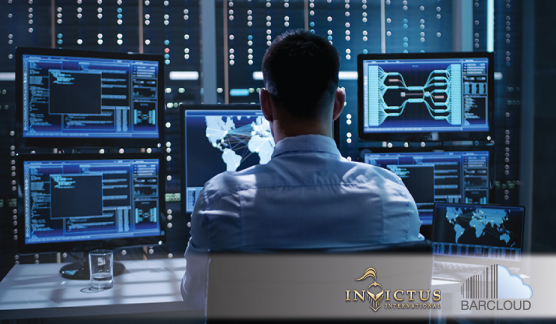 INVICTUS INTERNATIONAL CONSULTING
Invictus International Consulting is a premier solutions provider to the National Security and Defense Communities. The Virginia based firm offers services to both commercial companies and government clients.
THE CHALLENGE
Invictus International Consulting was faced with the challenge to effectively track assets. Invictus also required an Asset Tracking System with the ability to track the costs of assets for the purpose of accurate tax reporting. Additionally, they wanted all requirements met by a cost-effective and easy to use web-based solution. After an extensive online search, Thomas Ciampi, an Invictus representative explains, "We chose ASAP Systems Asset Tracking Solution over the other systems as it was available at a good price point and the employees were great to work with."
IMPLEMENTATION
Our Barcode-Based Asset Tracking System proved to be the simple solution for all the needs of Invictus. "The process was very simple. Once the product had been purchased, we were provided with a login and then we were online." Thomas Ciampi continues, "The learning process was pretty easy as the training sessions were very useful." Invictus was able to quickly recognize the value and benefits of our effective and easy to use web-based asset management system with its multiple features.
TANGIBLE BENEFITS
Our Barcode-Based Asset Tracking System has improved the ability of Invictus International Consulting to accurately track company assets. Features offered by our barcoded-based asset management system, such as Barcode labeling allow them to simply tag new assets and then add it to their system. Tracking everything from furniture to IT assets, Thomas adds, "It helps us avoid using a massive excel spreadsheet." The ability of the firm to keep track of all their assets has helped to enhance company productivity and workflow. Additionally, our Asset Tracking System's Depreciation Feature allows them the ability to calculate the depreciation of assets based on business models and accounting methods. While the benefits offered by our barcode tracking solution were immediate, the firm shares, "We plan to use it as we grow as a company and track our assets around the world."
CONCLUSION
Our Barcode-Based Asset Tracking System was a simple solution for all the needs of Invictus International Consulting. ASAP Systems is pleased to have been able to provide an easy to use system for their asset tracking and management needs.