Modern Exterminating Asset tracking Solution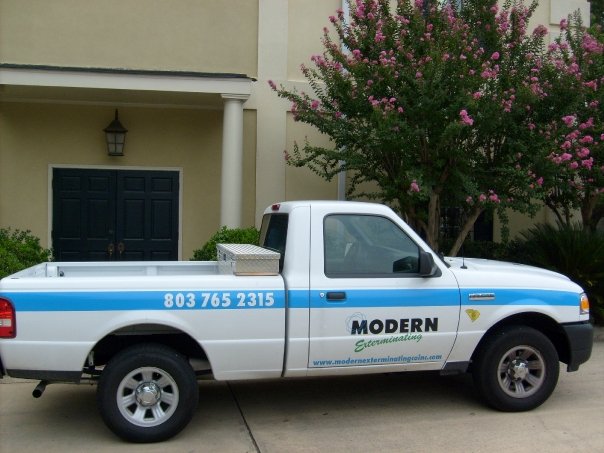 SUMMARY
Modern Exterminating, a pest control company founded by George Matthews, Sr. and Katherine Matthews, opened its doors for business on October 3rd 1955. Today, the company boasts 41 employees who have earned over 900 years of combined knowledge and experience in pest control. The company also enjoys over 11,000 customers. The products are built on a solid foundation used by leading experts in the field. In order to keep track of the vast array of equipment without compromising time and money, the company has adopted ASAP System's Inventory System and Asset tracking solution system.
THE CHALLENGE
Modern Exterminating has an impressive supply of pesticides, equipment, materials and supplies. In order to manufacture and deliver its products in a timely fashion, Modern Exterminating requires the necessary raw materials to be readily available. An inventory management solution that tracks chemical usage across multiple technicians and departments is indispensable. Furthermore, the extensive quantity of assets and equipment are subject to possible shrink. Therefore, the company needs continuous tracking of stock, inventory and assets.
THE SOLUTION
ASAP System's rose to the challenge and provided Modern Exterminating with a sound asset and inventory management system. Our Inventory System and Asset tracking solution delivers easily accessible and accurate information preventing unnecessary expense on inventory stock. Our Inventory System and Asset tracking solution saves money and time for Modern Exterminating allowing the company to further invest in its burgeoning business.
TANGIBLE BENEFITS
ASAP Systems' Inventory System and Asset tracking solution replaced innumerable man hours counting inventory with immediate and accurate ordering data. Not only does the system save time on inventory tracking, but it also saves a significant amount of money on redundant inventory resulting in unnecessary, overstocked supplies. The savings in overstock and shrink make the inventory system economical when considering its long term practicality and benefits.
ADDITIONAL FEATURES
Modern Exterminating can also enjoy the new stock receiving and ordering features. They have significantly improved the tracking and accountability of the company's inventory. "Time savings is a huge benefit", says Glenn Matthews, "we hope to continue using ASAP Systems' Inventory System and Asset tracking solution long into the future".
EASE OF USE
According to Modern Exterminating, our Inventory System and Asset tracking solution is very easy to install and flexible to navigate. It takes mere minutes to import your existing inventory and familiarize yourself with the robust functionality and configurability of the software. Our powerful ease of use was paramount to ensuring high adoption rates throughout the organization.