Asset Tracking & Emergency Service Industries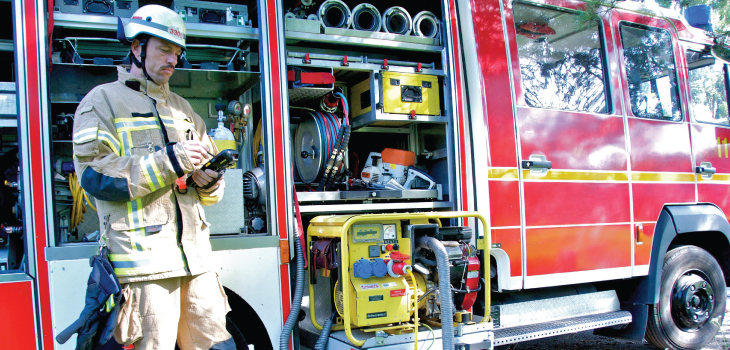 Emergencies and the industries that resolve them are one of the most propelling cases of why an asset tracking solution is essential to a business's processes. Asset tracking gives an assurance that allows employees in the fire, emergency, and medical industry to know exactly what they have on hand and ensures that equipment will be ready for use.
Some companies believe asset tracking is achievable through a manual solution like Excel sheets, but the truth is, relying on a sheet for your asset tracking needs can derive more problems than positive results. Being able to monitor inventory and track equipment becomes difficult with constant in-and-out use, a growing business, and a fast-paced work environment. With a manual sheet, your asset tracking is prone to human error, which can cause issues such as booking equipment when it's not available, being out of a specific item when needed, etc.
All of these issues are detrimental to the health of fire and emergency medical service business. Most importantly, it may be a life or death situation for the clients they are serving.
Using a trusted asset tracking solution and inventory system from ASAP Systems can make processes more efficient and reduce the margin of error when you need it the most.
Some benefits that ASAP System's asset tracking solution provides to emergency service providers are:
Track medical supplies, medicine, equipment, etc. all under one system
Configure required information fields to best suit the item/equipment you are tracking; example: make the model and warranty information a requirement for equipment
Create barcodes that are scannable through handheld devices or even mobile devices, making asset tracking quick and convenient
Maintain inventory and know when you need to restock items; never have your inventory overflow or understocked
Create configurable reports to convey if operations are running within guidelines
ASAP System's asset tracking and inventory systems allow emergency service providers such as EMS, the Fire department, and hospitals a peace of mind to do what they do best: provide quality care and make sure their clients' are healthy and safe!