Down Syndrome Connection Trusts Our Inventory System and Asset tracking Solution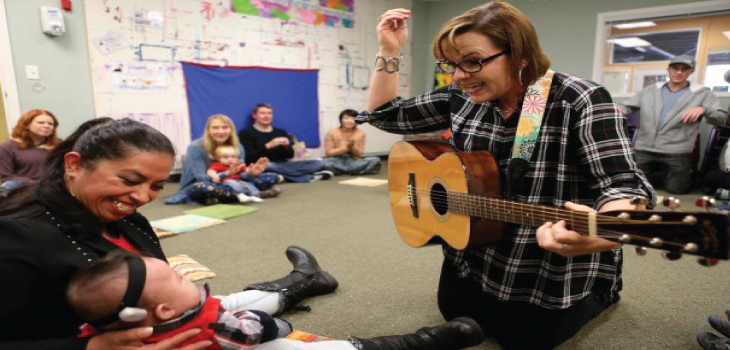 The Down Syndrome Connection is a non-profit dedicated to encouraging unlimited potential in children and adults with Down Syndrome throughout the San Francisco Bay Area since 1998. They pride themselves on developing services that are in line with their member's needs that include providing resources, technology, and education through their direct services.
One of their biggest obstacles was being able to efficiently keep track of all their assets while working in conjunction with eighteen different school districts. Karen Baca, Assistive Technology Specialist, began looking for an asset tracking system in order to gain better insight on which devices and pieces of equipment were loaned to individual districts, families, and educators.
Down Syndrome Connection needed the ability to track important assets linked to their assistive technology library. These assets included low-tech, mid-tech, and high-tech devices such as iPads and communications devices that could be loaned to families, educators, or schools so children with down syndrome who are nonverbal or need help with communication could use those devices from the technology library to help them communicate.
With ASAP Systems' Asset Tracking solution, Down Syndrome Connection of the Bay Area was able to gain full visibility to the location of their assets at all times. Karen and her staff could log in from anywhere in order to see what assets are at which location. This provided them the ability to place certain assets on hold for families to be able to come in and pick up communication devices when it became available.
Asset tracking was an essential need for Down Syndrome Connection to carry out their business processes efficiently. Without the extra worry of not having an asset tracking solution, Down Syndrome Connection is able to carry out its mission of helping and providing support to those who need it.
ASAP System's asset tracking and inventory solutions benefit hundreds of different companies in a wide variety of industries. Whatever your asset tracking needs are, Our Asset Tracking solution can be configured to best fit your company's processes. If you are interested in a live demonstration or more information, we would be more than happy to assist you with your inventory system needs.