Inventory Systems Ease Growing Pains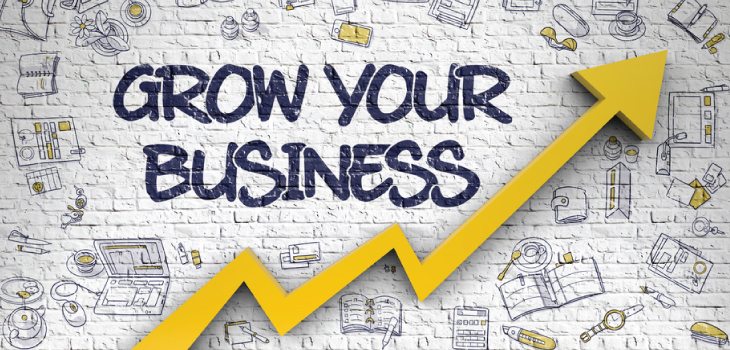 Growth is bad – said no one ever! As your business grows, the need for a reliable inventory system and asset tracking solution becomes more and more evident. Growth can mean opening multiple locations of warehouses, business fronts, etc. With different locations and growing amounts of assets and supplies, inventory management is essential to ensure not only functional business operations but also additional growth in the future.
How does an inventory system and asset tracking solution remedy with growing pains of a business? Implementing the correct inventory system that is configurable to your business's operations can make all the difference to ensure clear and concise communication. Here are some of the benefits that an inventory system offers:
Communication becomes more efficient and accurate
As a business grows, there may be offices, warehouses, and storefronts located all across the globe! With different locations and timezones, communication can become tricky. Using an inventory system makes inventory management efficient. Users can upload data from spreadsheets and even create custom barcode labels and use them to scan assets into our system. Users, regardless of where they are located, can access this data from anywhere there is a working internet connection. Need information about another warehouse's current inventory but their office is already closed? Log into our website or mobile application for an up-to-date inventory list
Moving assets are easier when you can track them With multiple locations, the distribution of assets can be difficult to keep track of. While moving assets from one location to another, it can be easy for an asset to go missing. This not only causes disruption for business operations but also equates to the loss of monies due to lost or damaged equipment. Implementing a reliable inventory system will make checking assets in and out more efficient and transparent. Our asset database is centralized so users can access and review what items are needed and which have been distributed. When the items have been checked out, users can view up-to-date reports as to where the item is and who it has been checked out to. Transaction receipts can also be curated to show all details of the process, maximizing accountability.
Configure the system according to your location's needs Not all locations will have the same business operations as the other. Regardless of the different business processes, an inventory system and asset tracking solution can help with your needs. Whether you're a warehouse that stores thousands of inventory to be shipped out, a storefront that sells products at retail, or a headquarters where the administration work happens, our inventory system can be configured to best suit you! Need a laptop checked out to a salesman going on a business trip? No problem; our inventory system can record all the details such as the date of the transaction, the name of who it is checked out to, and any other details that are useful for you to know. Need a signature verification to add a layer of accountability when things come into the warehouse? Our inventory system has the ability to record signatures and store it with the transactions' history. Need a custom report for a department-specific meeting? You can choose from premade templates or configure your own report for best use.
With growing businesses, there are growing needs for an asset tracking solution. ASAP Systems' Inventory System and Asset Tracking solution provide a configurable and efficient inventory system that can help you maintain functionality, increase efficiency, and promote more growth for your business. If you have any additional questions or would like to try a trial of our Inventory System and Asset Tracking solution, please contact us. We would be happy to answer any of your questions and help you get started!