An Inventory System for every Warehouse type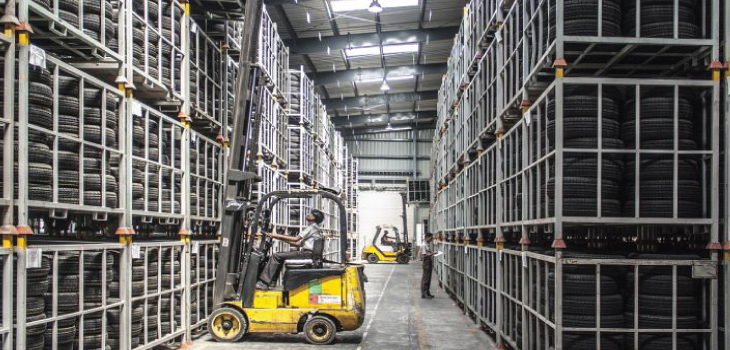 Warehouses differ from one industry to another. This is a discussion of the different types of warehouses and how each can benefit from a Warehouse Management System. ASAP Systems, the leader in Inventory System and Asset Tracking solutions based in the United States, can assist you in finding an Inventory System to suit your unique warehouse inventory needs.
The private of Warehouse is a private storage facility usually owned by large companies. In some cases, it may be operated as a separate division within a company. This kind of warehouse needs a Warehouse Management System to operate smoothly.
Take, for instance, a Construction Company which owns a private warehouse. The warehouse accommodates all types of equipment needed for any construction project,
which can include a vast array of materials. This volume of inventory needs constant tracking to make sure everything is available when needed. With an Inventory Tracking system for its warehouse, the construction company will be able to track all items and be alerted when an item needs restocking or is overstocked. Also, the company can track the consumption of a particular item to ensure there is no waste.
A Public Warehouse is a facility that stores inventory for many different businesses. Most small businesses find this type of warehouse more efficient and economical in meeting their needs. A Public Warehouse not only stores products for companies, but also offers businesses Inventory management, physical inventory counts, and shipping. An Inventory System can keep track of these functions with flexibility and up-to-the-minute stock information. For example, a public warehouse is currently accommodating 50 different businesses which are different from one another in terms of Inventory
Management. The Public Warehouse will be able to track every business and manage its inventory according to individual needs with an Inventory System. The warehouse will also be able to benefit from the "Pack and Ship" feature which picks, packs, and ships stock inventory easily with the Inventory System.
These warehouses use robotic technology to maneuver around the warehouse. The level of automation may differ from a small conveyor belt transporting inventory to a fully automated warehouse where few employees are needed to manage storage activities. In fact, many warehouses are using machines to handle nearly all physical distribution. This type of warehouse may implement an Asset Management System and an Inventory  System.
For instance, a textile company owns an automated warehouse with many machines moving heavy fabrics. When adopting an Asset Tracking System, this textile company will be able to schedule regular maintenance for all machines, helping to prevent breakdowns and ensuring a smooth performance every day. The Asset Tracking System will notify maintenance events to ensure vitality and workflow within the warehouse. Also, an Inventory System is essential for tracking inventory on hand.
Climate-Controlled Warehouse
Both temperature and humidity are maintained to an exacting standard in this type of warehouse. A Climate-Controlled Warehouse is often used for storing fragile items, such as artwork or handling highly sensitive technology. Climate-Controlled Warehouses support air-conditioners, dehumidifiers, heaters, and generators. When adopting an Asset Management System, these facilities will be able to track climate-control machines and can benefit from real-time reports. The reports communicate which machines need to be replaced based on maintenance records. The Inventory System benefits the warehouse with an automated SMS or Email alert to notify the management when inventory is low, too high or out of stock. For example, a computer hardware manufacturer owns a climate-controlled warehouse for its delicate computer components like sound cards, graphics cards, or motherboards which need special humidity and temperature standards. The company can now keep track of the quantity on hand of each component while also keeping an eye on the climate-controlled equipment.
With ASAP Systems Inventory System, you are able to control one warehouse or several warehouses both locally and globally. Through many years of experience, we have developed the unmatched expertise to meet the needs of your warehouse. We're here to help. Please call or email us at any time. We can provide the solutions you need.