Inventory and Asset Management for all sized Businesses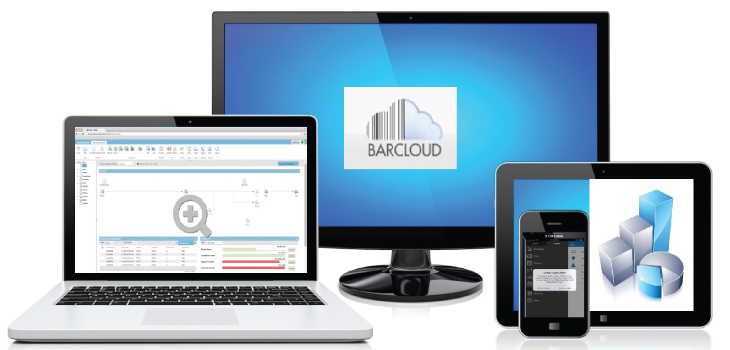 Small to medium-sized businesses can benefit from keeping their inventory levels in the sweet spot! How might you accomplish this? Easy! By implementing an inventory system and asset tracking solution with a mobile application.
Enterprise-level software can be expensive, or you're being pulled into the fold of an existing system so there isn't an added monetary cost to worry about. Either way, the software itself can be complex, onboarding could be overwhelming, and too many people in the system steering usage their way makes it difficult to structure. The enterprise offering would feel like more of a burden than a solution. On the other hand, smaller and targeted software packages may not be up to the task for a couple of reasons. Business with 10-50 users may find the features and functionality underpowered, and pre-defined software can be like fitting a square peg into a round hole. The good news is that you're not stuck choosing one or the other, read on to find out why.
Three important features that make an inventory management system great for small to mid-sized businesses and groups or departments within large organizations are flexibility, scalability, and configurability.
Entrepreneurs and stakeholders today need the flexibility to run their business from just about anywhere. Being able to access inventory levels and asset information wherever you have an internet connection, whether it be via the web or a mobile application, is an essential tool for day-to-day business management.
Flexibility is having a mobile app that allows users to perform functions away from a desktop computer. It eliminates the requirement for an extra dedicated computer in the warehouse for example, and since a mobile device is usually always close by, you're able to do tasks whenever and wherever you need.
Finding an inventory system and asset tracking solution that is robust and scalable should be part of your minimum requirement. It is important to find a solution that can grow with your company or where you only pay for what you need. Pre-paying or overpaying to allow for planned growth is not economical if your plans change or you grow faster than planned. You should be looking for the ability to scale up when needed in your timeframe.
Take The Leaven, for example; a non-profit whose primary focus is providing after-school tutoring and summer enrichment programs for at-risk children. Accountability and transparency are concerns for any non-profit. According to Mark Lillis, Executive Director of The Leaven, his organization received three to five requests per week from donors asking where their money was going. With ASAP Systems' inventory system and asset tracking solution, the mobile app-enabled staff to easily scan items using their own mobile devices. The Leaven's primary storage facility helped to streamline the batch processing of classroom supplies in the field, while also being able to use a cabled barcode scanner to rapidly track batches of supplies as they arrived. By cutting inventory times down, Leaven staff saved approximately $174 a month in administrative costs alone.
Inventory management and asset tracking system that allows admins to easily configure the software provides one more step towards success and is usually a key factor in making the solution more efficient for users. Configurability options should include the ability to rename data fields, the capability to turn off-on data fields to fit your processes, specifying mandatory data fields, and specifying user security levels. In addition, if the ability to create reports exists, you'll need to easily configure reports to contain only pertinent and relevant information for reporting to upper management. Information is power, especially when you need to keep customers informed and up-to-date on orders and the available quantity of the product on hand in real-time.
If you are looking for an inventory and asset management system with these great benefits and are interested in learning more, please contact us. We'd love to answer any questions and see how our products can benefit your business.