How to Select and Purchase Inventory Management System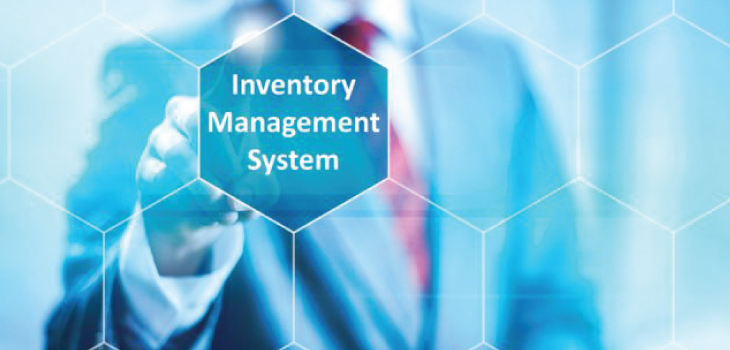 This is the first in a short series of posts targeted at helping guide you when selecting and purchasing an Inventory System or asset tracking software. The intention is to have you walk away with a good understanding of the elements involved, but also arm you with the questions you'll need to ask internally, and your prospective vendor. Ok, let's get started!
THE FIRST STEP – You've identified the need for an inventory management system and/or asset tracking software.
The fact that you are reading this post indicates that you are looking for, or at least considering, asset tracking software and/or a stock inventory management system. Maybe you have been manually tracking your assets, inventory, associated costs, and people using an excel spreadsheet or just a clipboard and paper. Most people start this way, but at some point become aware that their needs and requirements are changing, and that an excel spreadsheet no longer cuts the mustard. They need something more robust that can track depreciation, locations, automate check-in/out, and other similar functions. There are many such solutions out there, but of course, we believe we have the best, most flexible solution which can be configured to meet varying requirements and specifications with ease.
ASSETS VS. STOCK INVENTORY WHAT IS THE DIFFERENCE?
For most companies, a fixed (physical) asset typically represents durable equipment, machinery, PCs, tools and the like. To distinguish from stock inventory, assets are not consumed in production. For tracking purposes, each of these assets has a unique barcode identifier. This allows you to track individual items through their entire lifetime and eventual disposal. Often times it's necessary to track cost, maintenance, and depreciation for accounting purposes, and often tracked in 'realtime' for operational purposes. A good system will allow you to do this using the accounting method you choose and create auditable records.
In comparison, your stockroom or warehouse consumable stock inventory represents items that are either consumed to complete a job, inputs to a production or manufacturing process, or products sold to customers. They are normally stored in a warehouse. Stock and inventory are terms that are often used interchangeably. Stock Inventory is most typically tracked by a common stock item number or SKU identifier that is used for all products or items within a specific line. If the stock inventory is tracked by batch, lot or serially then a specific batch, lot or serial barcode identifier would be used.
What are your needs?
From a financial perspective, fixed assets lose value over time, i.e. they depreciate. Do you need your system to track depreciation? Will your system allow you to track both assets and stock inventory? Most companies have a mix of fixed assets and stock inventory. Although both act as assets, each gets treated differently on a company's financial statements. Most systems are built as one or the other, or both. It makes sense, and easier to manage, if you need both types of capabilities, to have them integrated into the same system.
No matter what your industry or what you are tracking — unique stock items, general inventory, business assets such as electronic equipment (PCs, laptops, mobile devices, etc.) or assets and inventory that are shared or distributed through a central operation — your organization should experience all the benefits of asset and inventory control that have been proven.
QUESTIONS TO ASK . . .
Do you need your system to track depreciation?
Will your system allow you to track both assets and stock inventory?
Along with increased time and resources, tracking assets or inventory manually can be costly. Lost items and the inability to track depreciation or automate maintenance schedules can leave your asset group or inventory depleted.
If you can't trace an item's location or history of use, it can lead to supply shortage, inaccurate data, and reporting.
IT'S TIME TO AUTOMATE
Maybe you are experiencing too many inaccuracies in the management of your assets and inventory or the cost of manually tracking is too high and you want to integrate it directly into your accounting system. Or, perhaps you want to track every kind of asset that's essential to your organization or business, such as:
Items that are essential to patient care (for healthcare groups)
Shared assets among a particular group (such as military housing or electronic equipment for schools, government agencies or nonprofits)
Hard copies of files, documents, and paperwork that have to be stored in a physical location
General inventory for a business or other organization
These are just a few examples of why a business or organization would consider automating their asset and inventory management with a system. Whatever your business reasons are — or whatever your business does — it is critical to find the right solution that fits into your process and budget.
CREATING YOUR CHECKLIST
The goal of this series of posts is to help guide you in creating a checklist that speaks to your business's specific needs.
What information do you need to ask the vendor?
What is the True Cost of Ownership (TCO)?
How does the vendor's technology fit with your long–term business goals?
CREATING YOUR ECOSYSTEM
Know your needs from the get-go
Before talking to any vendors, your first step should be to understand the needs of your organization and to assess its challenges. Ask yourself the key questions shown in the column to the right. In addition, make a list of your pain points. This will ensure clear communication between you and the vendor and give them an opportunity to demonstrate to you how their solution will address your specific needs.
Here are some key questions to ask:
What is my budget?
What is my current system of tracking?
Am I tracking assets or stock inventory or both?
What items am I tracking or do I want to track?
What is my biggest issue related to tracking?
How would implementing a system that solves these issues affect the business and my success within the organization?
How many total users will there be? How many are concurrent users?
How many users will need to use a mobile barcode, RFID device or smartphone and tablet licenses? How many devices (barcode scanners or smartphones) will I need?
Do I need an immediate "fix" or do I want my solution to grow as my company grows?
Would I benefit from smartphone capabilities?
Am I comfortable hosting my own data?
TERMINOLOGY
Built from the ground up by the vendor to meet the specific needs of the customer's unique environment. Often prohibitively expensive and time-consuming. All 'bugs' must be worked out over time between the end-users and the (typically) contracted engineers.
Software that is written to permit modification by users. In other words, "customizing" an existing feature on your own. Our system is highly configurable, and we can help you to configure to your specifications.
For example, how flexible are the data collection fields? Can you configure reports by renaming fields, adjusting or hiding columns? Are there a limited number of reports or are they unlimited?
What features does the product come with and are you able to add them at a later time? The feature set is synonymous with modules. Are all the features you need available? Check out/in, advanced security, text, and email alerts, kitting, and more…
How many users will be using the system at the same time? This is – different than the total number of people that have access to the application or the total number of installs on PCs and users who simply want to view a report.