The Value of Tracking Asset Maintenance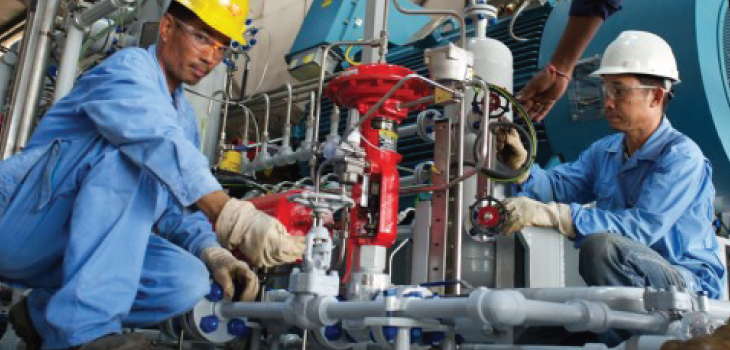 Capital assets constitute long-term investments for your organization, and when it comes to managing those assets it's important to factor in the total cost of ownership (TCO). That cost includes not only the purchasing price but also costs associated with maintenance and disposal. Asset Management systems, such as ASAP Systems' Asset Tracking Solution, help you manage your capital assets during their useful lifetime and extract the maximum possible value from each one. Today, we are highlighting three ways that asset tracking systems lower TCO by tracking asset maintenance.
Convenient Maintenance Scheduling
Asset tracking systems make it easy to configure maintenance settings for individual items, or groups of assets, set alerts for routine or special maintenance tasks. Furthermore, The Inventory System and Asset Tracking Solution configurability allow you to set personalized milestones for maintenance, such as mileage markers, expiration dates, and calibration due dates for equipment. Thus, making it convenient to schedule maintenance, improve workflow, and maximize the value of your investments.
Logging Performed Maintenance
When you decide to perform maintenance on your equipment, how do you log delegated responsibilities? What if you have several assets, each with different calibration needs? Equipment tracking systems enable accountability and efficient execution by using barcoding capabilities to log who is performing maintenance on which equipment. Tracking consumed components, logging labor costs, and time stamping tasks are all ways that asset tracking systems add transparency to the maintenance process. You can also attach notes to assets to provide further insight into the specific maintenance needs of individual pieces of equipment, ensuring maintenance is performed correctly.
Reporting Maintenance Information
Over time, complete asset systems help further reduce TCO by allowing you to report on continuous maintenance processes. Our Asset Tracking System makes it easy to generate useful and configurable reports for internal and external audits, as well as meeting regulatory guidelines. Auditors and bookkeepers receive the benefit of viewing a complete history of your asset maintenance data, including costs, locations, repair dates, and conditions. Basically, with the ability to select criteria to report on, you gain the insight needed to improve asset maintenance processes and profitability.