Inventory System: Configurability is King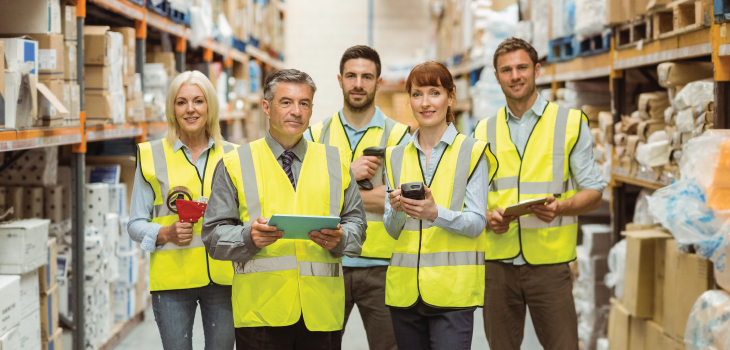 When it comes to selecting an Inventory System and Asset Tracking solution, configurability is king. That is to say, finding a modular system that can be molded to fit your specific needs is ideal for any company looking to solve inventory or asset management issues.
There are countless companies in the marketplace that offer "feature-rich" software. But in reality, what good are all those features if they don't bring personalized value to your company? In order to get the most out of your system, it should be able to cater to your unique needs and operate the way you want it to, at the scope you require.
Valuable inventory management system features are like a good pair of shoes— they fit you perfectly after you break them in and they get you where you need to go. After the initial implementation period needed to incorporate your inventory/asset data and assess your operational demands, you should be able to select only the features you deem necessary (disregard the rest) and use them to reach your goals. The features should build off how your business currently operates, not constrain your business or complicate things.
Each of the following barcode-based inventory and asset tracking features provide an effective user-specific solution:
Most user interfaces for inventory software are loaded with data fields to be filled in by the user. Without the ability to configure inventory and asset data fields, or to rename categories, the software lacks the logical organization particular to a company's operations. For example, if you don't track inventory by "Serial Number," why include that field in the database? The ability to include your team's actual terminology in your system's data fields is a no-brainer.
Configurable Barcode Labels
Barcodes are remarkably versatile for tracking any type and amount of inventory or assets. If you find a barcode-based system that does not allow you to configure the information printed on the barcode label, then that system is inadequate. Find a system capable of printing barcodes along with any other elements you would like to see such as serials numbers, asset numbers, logos, images, or written content.
Configurable User Access Levels
The system should give administrators the ability to create security groups that set up functional roles and data access capabilities within the system as you see fit. With this freedom, you can design a hierarchical structure that limits viewing and editing capabilities, thus reducing system access vulnerabilities.
The value of instant information in today's day and age goes without saying. If the system you are evaluating doesn't allow you to receive instant, configured alerts about important asset or inventory activities; that system is obsolete and would hinder your potential productivity. In the event of low inventory counts, asset relocation, and approaching warranty or inventory expirations, notifications need to be sent out via text or email so that they can be viewed in real-time on your smartphone or handheld device.
Generally, inventory reports allow you to package data captured from barcode scanners into a readable format. That way, critical information can be put in the hands of decision-makers when needed. But, if the reports can't be configured, the shared inventory data will not be as useful to those who rely on it to make quick and sound business decisions.
It is easy to get wrapped up in the allure of cutting edge features that some inventory systems have conveniently bundled for you within a software. It's comparable to the ease and temptation of buying dozens of shoes online. What will end up saving you from being overloaded with useless features (or shoes), is being practical and concentrating on configurability and your core objectives? If you focus on how you can implement features rather than how many you can accumulate, and choose a system that can cater to your needs, your inventory operations will thrive and your investment will pay off.